Gripping crime thrillers and police procedural dramas are not new to the British audience. In fact, there is a whole directory of such shows on British television. However, every year more and more shows keep coming into the genre, attracting the audience with intriguing stories. Another such addition to the list is iTV's Trigger Point. Meanwhile, ever since the first season wrapped up, fans have been waiting for Trigger Point Season 2. So let's discuss what we know about it.
Written and created by Daniel Brierley, ITV's Trigger Point is crime thriller drama series. The show follows Lana Washinton, a military veteran who is leading the police bomb squad against a terror threat in London.
Will There Be Trigger Point Season 2?
The first season of the crime thriller series premiered on ITV on 23 January 2022, and the seaso came to an end on 27 February 2022. Meanwhile, talking about the show's future, there is no confirmation about it as of now. However, as discussed earlier, the showrunner Daniel Brierley has expressed his wish to make a second season. He even has plans of what the second season will be about. So, there is a chance of the series returning with Trigger Point Season 2. But we will have to wait for the official announcement.
What Can Trigger Point Season 2 Be About?
The far-right group English Flag took things personal in the first season of Trigger Point when they killed Wash's best friend and coworker Joel Nutkins and her occasionally troubled brother Billy. However, they also left clues and a trail of hints that she and her team could follow to learn the truth.
The first season of Trigger Point ended with a cliffhanger note. If the show is renewed for Trigger Point Season 2, it continues the story after the events of the first season. The second season might center around a different terror attack on London. The organization named English Flags might return in the second season, or we may see a new terror group bringing troubles to London natives in the second season.
Meanwhile, show creator Brierley has also expressed his wish for the show to delve deeper into the complex psychology of Lana Washington. He stated, "I think Lana is resilient, and she's tough as nails, and that's part of her charm. But can't help but have an effect, and that was really interesting," said Brierley. If the show gets future seasons, the showrunners want to push into that character.
Trigger Point Cast!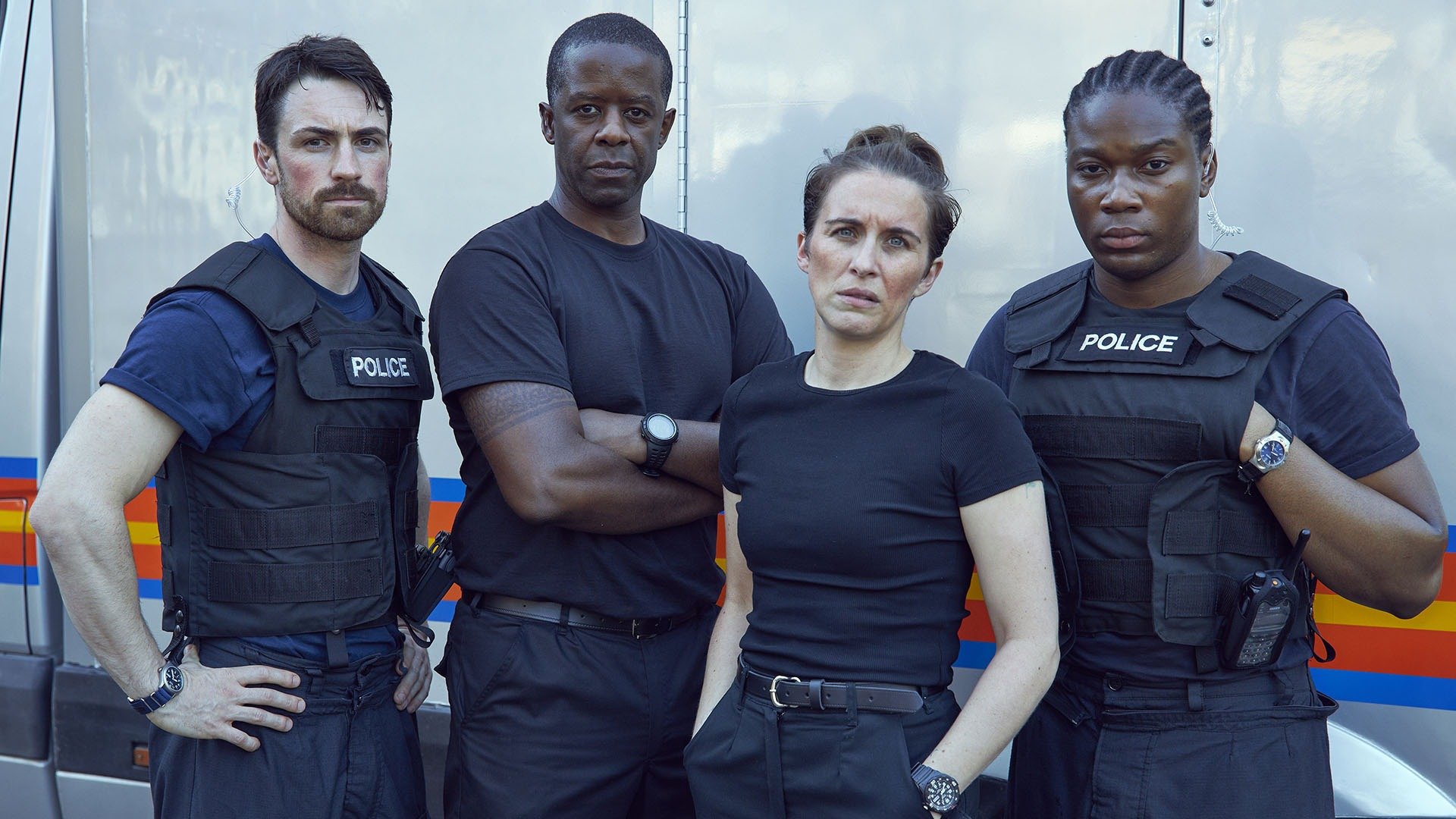 The cast of the British crime drama stars Vicky McClure in the lead role of Lana Washington, Adrian Lester as Joel Nutkins, and Tom Stokes playing Pete. Then there is Gavin Sibson as PS Costa, Cal MacAninch as Inspector Lee Robins. Gwynfor Jones appears as PS Brown. Meanwhile, the series also features Mark Stanley as DI Thom Youngblood, and Manjinder Virk as DI Samira Desai. And Eric Shango essay Danny.
At the same time, there is Ralph Ineson as Bregman, Warren Brown as Karl Maguire, and Kerry Godliman in the role of Sonia Reeves. In addition, Nabil Elouahabi as Hassan Rahim, Nadine Marshall playing Marianne Hamilton, and Kris Hitchen appears as John Hudson. If the show comes back with Trigger Point Season 2, we expect the majority of the main cast members to reprise their roles. Also, we may see some new additions in the cast if the story demands it.
Also Read Law & Order: Organized Crime Season 2 Episode 22 Finale: Stabler In Trouble In "Friend Or Foe!"