If there is one thing the viewers love more than a story of a skilled thief, it's the story of a gentlemanly and ethical thief. Netflix's Lupin has been a testament to the above statement, which garnered positive reviews from critics and fans alike. Since the show has been confirmed for Lupin Season 3, let's discuss what we know about it.
Created by George Kay and François Uzan, Lupin is a French Mystery drama series that debuted on Netflix in January 2021. The series chronicles Assane Diop, who vows to take down a wealthy businessman after his father was wrongly convicted of crimes he did not commit.
What To Expect From Lupin Season 3?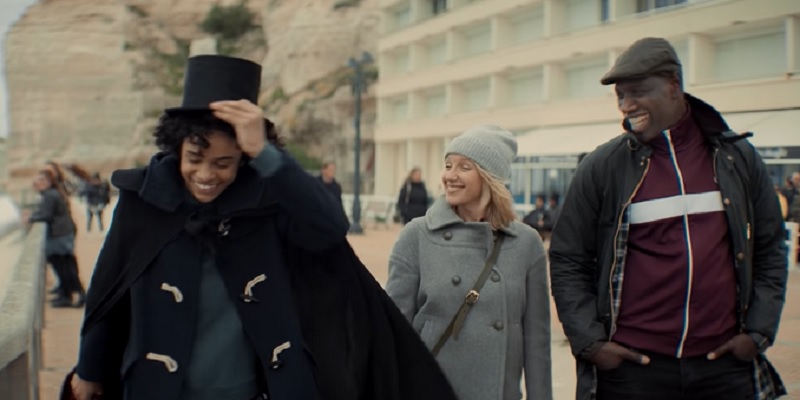 In Lupin Season 3, it's possible that Assane no longer has his large box of Lupin tricks at his residence. However, despite the cops being after him, he had the ability to succeed in the underworld of Parisian society. He also exposed police corruption and Hubert Pellegrini's criminal enterprise and influence. Assane is currently accused of being "Paris' most sought guy." Which may change the dynamic of Lupin Season 3. Assane now has to try to clear his identity and defend his family since he vows to monitor them. This signals that there may still be a grave threat to them in the next season.
Will Guedira Catch Lupin In Third Season?
In the novels, Ganimard is a detective who consistently unearths hints regarding Lupin's plots. Guedira and Assane's connection deepened in Lupin Part 2, transforming them from adversaries to hesitant allies. What will Guedira do next, though, now that Pellegrini has been found out? Despite his colleagues' initial skepticism, the investigator is interested and appears to enjoy unraveling the enigma of Assane's ambitions.
In Lupin Season 3, Guedira will try to learn what is Assane's next move. Guedira's career as a police officer has probably been enhanced by his success in deciphering Assane's plans, especially given that he is a devotee of Arsène Lupin. Guedira could be the only one who can learn Assane's whereabouts and his future plans now that he's running away. He only needs to look for hints.
Lupin Season 3 Release Date!
Netflix released the entire second part of Lupin on June 11, 2021. However, cast member Omar Sy did not wait till the premiere of the second season to share the good news about the renewal of Lupin Season 3. On May 11, 2021, replying to a Tweet, Omar confirmed that the series would return for Lupin Season 3. So, the series is all set to return with a set of new episodes. However, the release date of Lupin Season 3 has not been officially confirmed yet. But many reports claim we will have the third part by the end of 2022. 
Why Is Raoul the Best Character On The Show?
Assane Diop and Claire's kid Raoul Diop is the most naive character in the series. In the show, his innocence provides a welcome contrast to all the plotting and activity going on around him. He shares his father's love of books and appears to be a big fan of Arsène Lupin's escapades. Raoul's bluntness and unusually high level of maturity for his age make him a likable character. He learns the truth about his father and decides to assist him, even telling him to carry out his retribution to the very end. He is prepared to defend his father and the family name in the face of danger.
Also Read Lupin Part 3: Renewed By Netflix? Omar Sy Confirms Renewal! What Will Happen Next?