The first season of Hulu's How I Met Your Father ended with lots of surprises. Valentina and Charlie broke up. Meanwhile, as things were getting complicated between Sophie and Jesse, Ian came back from Australia to meet Sophie. Now, fans await what's next in the tangling romantic lives of these characters in How I Met Your Father Season 2.
Created by Isaac Aptaker and Elizabeth Berger, How I Met Your Father is a spinoff to the popular sitcom HIMYM. The series follows a new group of friends navigating through complicated romances in 2022.
What To Expect From The Second Season?
The How I Met Your Father season 1 finale mostly prepares Ian and Sophie for their relationship in season 2. As the group investigates their next stories, Charlie and Valentina will need to learn to get along as friends now that they are no longer a couple. Meredith and Jesse are both going on tour, but it's doubtful that their relationship will blossom once more. In How I Met Your Father season 2, Hannah and Sid's distant relationship will probably remain a source of conflict even though they are now married.
A reconciliation between Charlie and Valentina in How I Met Your Father season 2 seems plausible. Valentina needs to wait a while before getting married. If Valentina is constantly in a relationship, she will be unable to fulfill her potential as a fresh mirror for Barney from How I Met Your Mother. Meanwhile, co-creators Isaac Aptaker and Elizabeth Berger have also promised that the second season will have more standalone episodes than the first installment.
Why Is Charlie the Best Character On The Show?
Because Chalie is the major source of humor in How I Met Your Father, he is the one character that draws viewers in. With Marshall's amusing naivete and Barney's role as the chosen comic of the group. Charlie is a combination of Marshall and Barney, the two most well-known characters from the original series.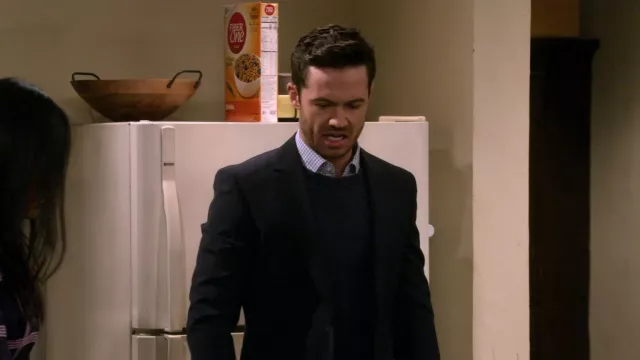 Charlie also has the most going for him because he traveled from overseas to chase love, establish himself in a new location. And make friends, acquire a real job, and experience adulthood for the first time in his life. In How I Met Your Father, he is undoubtedly the leading figure. And there are still numerous plots and opportunities for his development.
When Is How I Met Your Father Season 2 Coming?
The first season of HIMYM's spinoff series premiered on Hulu on January 18, 2022. The show wrapped its first season on March 15, 2022. Meanwhile, fans will be pleased to know that the series has been renewed for a second season back in February 2022. Cast member Hilary Duff shared the news via an Instagram post posing with her co-stars.
As of now, the season is currently in production, which is set to end by the end of the year. Moreover, we also have the release date for the second season. How I Met Your Father Season 2 is scheduled to premiere on January 23, 2023, on Hulu.
Also Read The Ultimatum Season 2: Netflix Announces Renewal! What's Next For The Fans?