Who doesn't love traveling to new places and trying out their delicious cuisines? But not everyone is as lucky as Phil Rosenthal. Netflix's Somebody Feed Phil features the hot going to various travel destinations around the world and treats his taste buds with their special food varieties. As Netflix has announced the premiere date for Somebody Feed Phil Season 5, here's what we know about the season.
What To Expect From Somebody Feed Phil Season 5?
Netflix's food and travel docu-reality series Somebody Feed Phil follows the host Philip Rosenthal on his visits to various exotic locations located around different parts of the globe. On his journies, Phil discovers and tries special culinary treats famous in that region. In the fourth season of the series, we saw Phil going to San Francisco, where he enjoyed San Franciso's well-known and beloved chocolate croissants. Also, He took part in Carnival, enjoyed fruit feijoada, drank caipirinhas, and tasted churrascaria in the city of Rio de Janerio.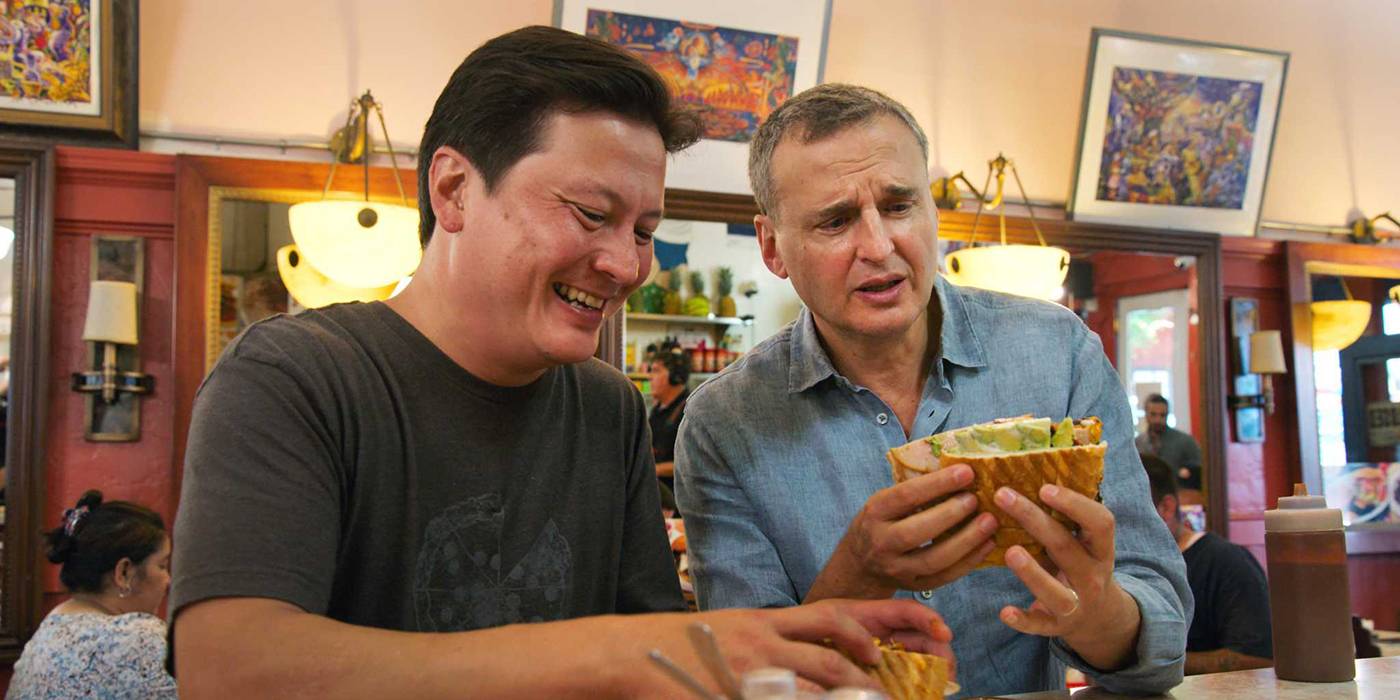 After that, the next destination on Phil's list of places was Singapore, and the stunning architecture of the city was absolutely breathtaking. Phil also visited the hawker market in the city. Then, Phil entered Mississippi Delta and munched on ribs, steak, lobsters, and alligators. At last, Phil's last destination in the fourth season was Hawaii, where he took part in several local activities.
Upon its return, Somebody Feed Phil Season 5 will feature the host going to a whole set of destinations and exploring what culinary items they have to offer. According to reports, the upcoming fifth season will have a total of ten episodes. Even though the location for the fifth season has not been announced, we know places like India, Australia, Kyoto, Japan, and Oaxaca, Mexico are on Phil's agenda. Therefore, we might seem going to a few of these places.
But given the Covid 19 restrictions, there is also a chance that Phil might travel to American cities like Philadelphia, Boston, and Portland. Meanwhile, fans can't wait to see what mouthwatering dishes there will be in Somebody Feed Phil Season 5.
Who Will Be The Host?
The host and main cast member of Netflix's travel docuseries Somebody Feed Phil is Philip Rosenthal. The show features him traveling to various locations and feasting on the culinary treats they have to offer. Philip has also been a part of the predecessor series titled; I'll Have What Phil's Having' as the host. Since he is the main component of the series, he will certainly be back in Somebody Feed Phil Season 5 to resume his duties as the host. In the past, Rosenthal has been associated with the famous sitcom; Everybody Loves Raymond as a producer and showrunner.
When Is Somebody Feed Phil Season 5 Coming?
The fourth season of the series landed on Netflix on October 30, 2020. Meanwhile, in regard to Somebody Feed Phil Season 5, here's what we know. Since the reality series involves a whole lot of traveling, thus it was delayed after the fourth season when the Covid19 restriction affected travel.
While talking about the future of the series Phil Rosenthal in an interview, said, "We've done 28 episodes of the show and the next five are coming in October, and we still haven't scratched the surface of the earth, such as India." As seasons one to four only comprise 22 episodes, we can be sure of the show returning with at least six more episodes. Netflix has announced the release date of Somebody Feed Phil Season 5, The new season will see Rosenthal visit five new cities, and it premieres on May 25, 2022.
Also Read Somebody Feed Phil Season 5: Renewed? Know The Upcoming Cities And Adventure