Last year, Netflix released a reality docu mini-series about the untold stories of sports scandals and controversies. The first season garnered immensely positive reviews from the critics while the viewership was also high. As a result, fans have been excited for Untold Season 2, and Luckily the second season is now here. So, let's discuss what we know about it. 
The reality docuseries Untold on Netflix has five standalone episodes. Lennay Kekua, a student at Stanford University who was revealed by the media to be a catfish, was involved in an online connection with athlete Manti Teo at the same time that Teo was making a name for himself in college football. 
With interviews from both Te'o and Ronaiah 'Naya' Tuiasosopo, the guy behind the internet persona, this Untold chapter narrates the extraordinary tale that led to the hoax. Meanwhile, The Race of the Century is the title of the last episode. It looks at America's Cup sailing race in 1983 when a team of underdog Australians defeated the New York Yacht Club and snapped their record-setting winning streak.
Untold Season 2 Trailer Out!
Netflix's Untold is coming back with a second season. Meanwhile, the streaming giant has revealed the trailer for the second season. The trailer for the second season was shared on August 08, 2022. The trailer gives us a glimpse of what will happen in the second season. We know that Untold Season 2 episodes will have a different story each episode, and interviews with sports industry figures who were engaged in high-profile and disturbing situations are expected to be quite harsh.
The season will also include the story of the NBA referee Tim Donagh. He was charged with using a ploy to wager on his own matches. The video also makes clear that those who are guilty often try to escape blame. To help viewers comprehend the facts, additional persons who were engaged in the tales will be interviewed for the episodes.
Untold Season 2: Release Date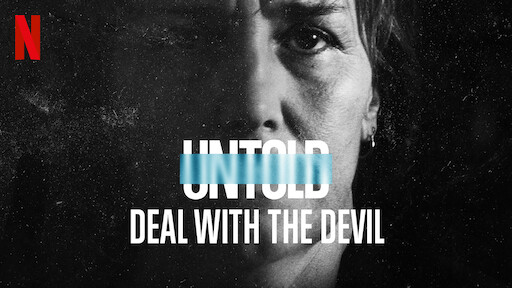 The first season of the reality docuseries debuted on the streaming giant Netflix on August 10, 2021. Meanwhile, the season came to an end, with the finale dropping on September 09, 2021. Meanwhile, we have the good news for the fans, who have been waiting for the show's return.
 Looking at the response the first season garnered, Netflix renewed the series for another shortly after the first season ended. The production of the second season has been wrapped up, and it is already here. Untold Season 2 debuted on Netflix on August 16, 2022. Much like the first season, the sophomore installment will also premiere its four episodes weekly. And the season will conclude with the last episode on September 06, 2022. 
Also Read Tales Of The Walking Dead: Know Release Date, Cast & Upcoming Storyline!