Although the second season of Alchemy Of Souls dropped last week, the show will take a serious turn in Alchemy Of Souls Season 2 Episode 3. Jung Uk has made a big decision by marrying Bu-Yeong, and now he will continue to deal with the elders of his clan. However, he doesn't know that his former lover is still alive, and she is just beside him. Will he ever learn this secret? It remains unclear. However, one thing is sure the drama will reach its peak, where things will start making sense. Keep reading to know more.
Alchemy Of Souls Season 2 Episode 3: What Will Happen Next?
The upcoming episode will explore Bu-Yeon and Jang Uk's marriage. It doesn't seem like the elders support their marriage, but Jang UK wields his power to express his point. The preview video shows how his expression changes when he comes close to Bu-Yeon. He stutters and falls back when he's with her. Unfortunately, Jin Mu realizes that Bu-Yeon is the real Naksu. So he attempts to awaken Naksu's memories and use her as he did before. But he doesn't know that Naksu's soul and Bu-yon's body have fused. So he won't be able to do the soul possession magic, which he did before.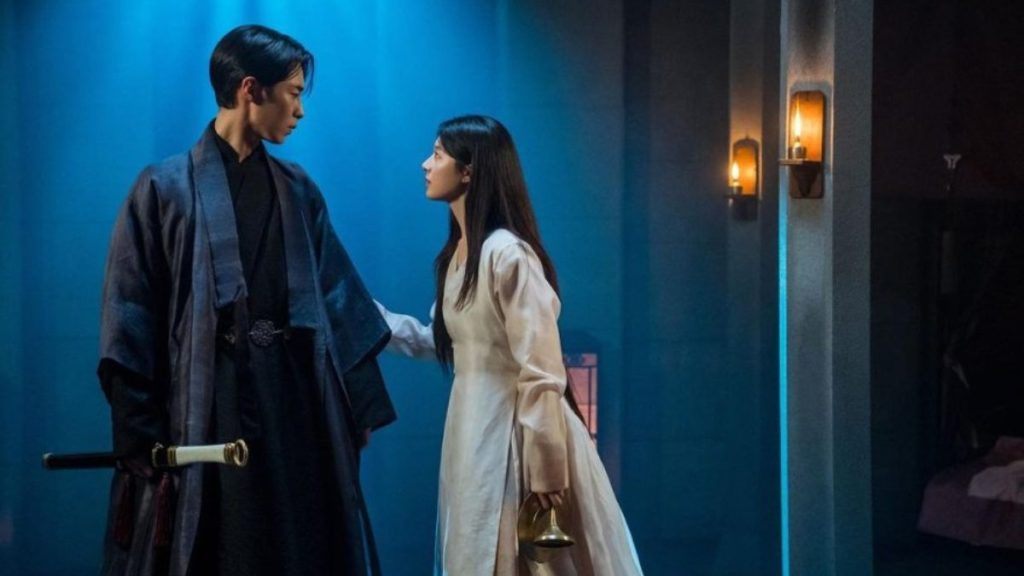 Meanwhile, Jang Uk will alter the Unanimous Assembly's decision in his favor, letting him stay with Bu-Yeon. Soon their relationship will start to blossom despite some missteps between the couple. As for Seo Yul, he will begin having weird feelings for Bu-Yeon and will be more acquainted with her. However, he will start having deja vu around her, which will bother him. Over with the Crown Prince, he is involved in Jung Uk's life.
A Quick Recap!
In the previous episode, Mu-deok, the Jinyowon priestess Jin Bu-yeon was possessed by Naksu, an assassin who was led astray by evil forces. She wasn't in her senses and caused destruction in Songrim and even stabbed Jang Uk in the heart. However, he was the love of his life, so after realizing what she had done, she jumped off the cliff into a lake that held the ice stone in its depth. Surprisingly, she survived, but she didn't look like Mu-deok. Instead, she looked similar to Naksu. She also lost all of her memories, but her divine powers were still with her, but she wasn't fully awakened. This power helped her to attract Jang UK, who was alive.
He held the ice stone within him and needed Bu-yeon's help to remove the stone from his body. Despite knowing the consequences of his action, he still wanted to remove it. He sought death instead of living a life without Mu-deok. Although he announced to the Unanimous Assembly that he was married to Bu-Yeon, he still didn't know her identity. But he stayed honest with her and revealed why he rescued her. But neither of them knew about the incident that happened three years ago. Naksu and Jang UK's bond would continue to create setbacks and heartbreak for the pair.
Alchemy Of Souls Season 2 Episode 3: Release Date
The drama will start taking shape when everyone starts learning Bo-yeon's identity. Alchemy Of Souls Season 2 Episode 3 will release on December 17, 2022, at 21.00 KST. The local Korean audience can stream it on tvN, while the global audience can catch it on Netflix. The 75-85 minutes long episode airs every Saturday and Sunday. Stay tuned. TechRadar247 will keep you updated.