Netflix's newest K-drama has just dropped the first couple of episodes, and fans are curious about what happens next in Divorce Attorney Shin Ep 3. Well, the previous episode was a rollercoaster ride for our protagonist Shin Sung-han as he dealt with a daunting case. Surprisingly, he won the case and helped his first client return to normal life. But it looks like she will return. She may play a massive role in his life, creating things more complicated. Will he help her now? Let's see how Sung-han deals with the following case.
Divorce Attorney Shin Ep 3: What Will Happen Next?
The preview clip hints Park Ae-ran seeks Sung-han's help to deal with her case. However, he believes that this case is different from the previous one. Considering Ae-ran has beaten up an elderly mother-in-law, he thinks the court won't announce the result in her favor. So now, they need to strengthen their case by gathering evidence against her mother-in-law. Sung-han and his friends work on their plan to prove the older woman has a bad temperament and an abusive personality.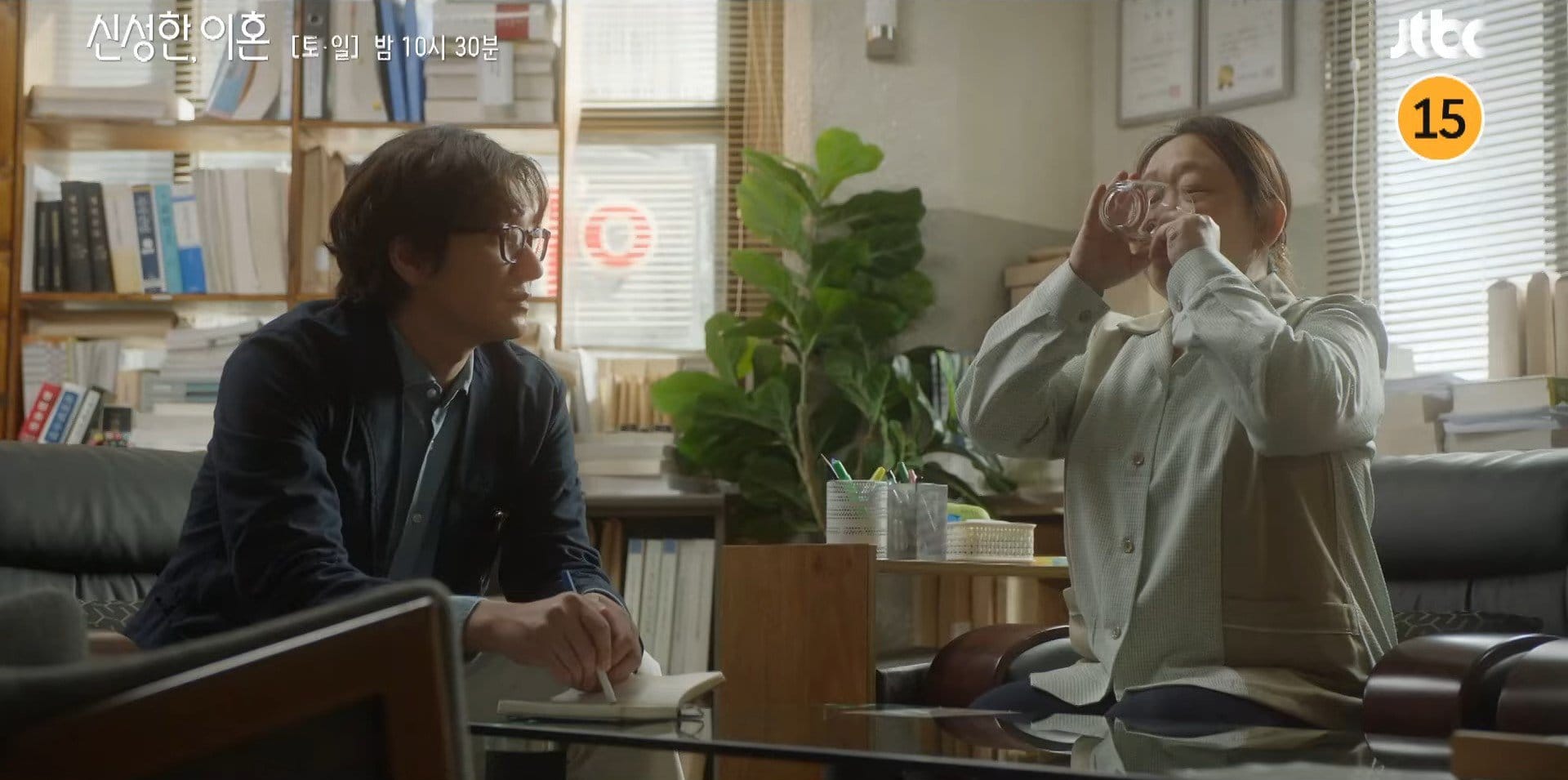 The promo clip also suggests that Seo-jin will return. She isn't done yet with her husband and will return to deal with them. She will seek Sung-han's help to win other lawsuits against her husband. However, it remains unclear how Sung-han will deal with the matter. Further, the upcoming episode will also reveal the relationship between the man and the woman who sent Seo-jin to visit Sung-han.
A Quick Recap!
Previously in Divorce Attorney Shin Ep 2, Lee Seo-jin sought Shin Sung-han's help to deal with her husband legally. She doubted that perhaps her husband had shown her leaked sex tape to their son, Hyeon-u. In anger, Sung-han agreed to help win back her son's custody. He believed they should let Hyeon-u decide with whom he wanted to stay. During this case, Sung-han learned that Seo-jin's husband was dangerous and he didn't care about his son. It helped him to win the case, and finally, Seo-jin got custody of her child. Later that day, Sung-han had a karaoke night with his friends.
The next day, Sung-han met with his new prospective client, Park Ae-ran. She asked him whether the divorce was expensive. Ae-ran, a mother of two, had been working hard to help her family financially. Her husband lost his job, and her mother-in-law mistreated them. She was doing several jobs to help them, but his husband didn't help, and even he never stopped his mother from mistreating his wife and kids. One night when his mother started hitting the youngest daughter, Ae-ran called it off and hit back at her mother-in-law. The previous episode also focused on Sung-han's past and how he changed his career.
Divorce Attorney Shin Ep 3: Release Date
The upcoming episode will shed some light on Seo-jin's next big case. Will she continue to stay with Sung-han to deal with her husband? You will learn it in Divorce Attorney Shin Ep 3, which will air on March 11, 2023, at 10.30 pm KST. The local Korean audience can stream it on the JTBC channel, while the global audience can catch it on Netflix. Stay tuned. TechRadar247 will keep you updated.