No doubt, Sung-Han isn't a fan of Choi Jun, and he's eager to strike him in his face since he tried to blackmail Sung-han to get a job. However, things will escalate in Divorce Attorney Shin Episode 5 when Choi Jun crosses the line. The previous episode explored plenty of twists and how everything is connected. Now fans are curious to learn why Sung-han wants to see his nephew so badly. Further, it remains unclear how far Seo-jin will go to resolve everything. Keep reading to know more.
Divorce Attorney Shin Episode 5: What Will Happen Next?
In the upcoming episode, Choi Jun will try to convince Sung-han. He's trying hard to gain Sung-han's attention. But the method he selects will bring trouble to his plate. It will also lead to plenty of complications. However, it will be only for the short term. As for Seo-jin, she will continue to work on her way to amending with Hyeon-u. She is trying hard to deal with the matter. Meanwhile, Sung-han doesn't know how to help Ae-ran, who is caught in the defamation case. He needs evidence to prove her point. But her mother-in-law is way too clever, and it won't be easy for them to extract more details. Hyeon-geun, on the other hand, will accept that he needs to separate from his wife. Apart from this, Sung-han will fight to continue to see Gi-yeong, while Yu-seok will try to find a way to meddle in Sung-han's life.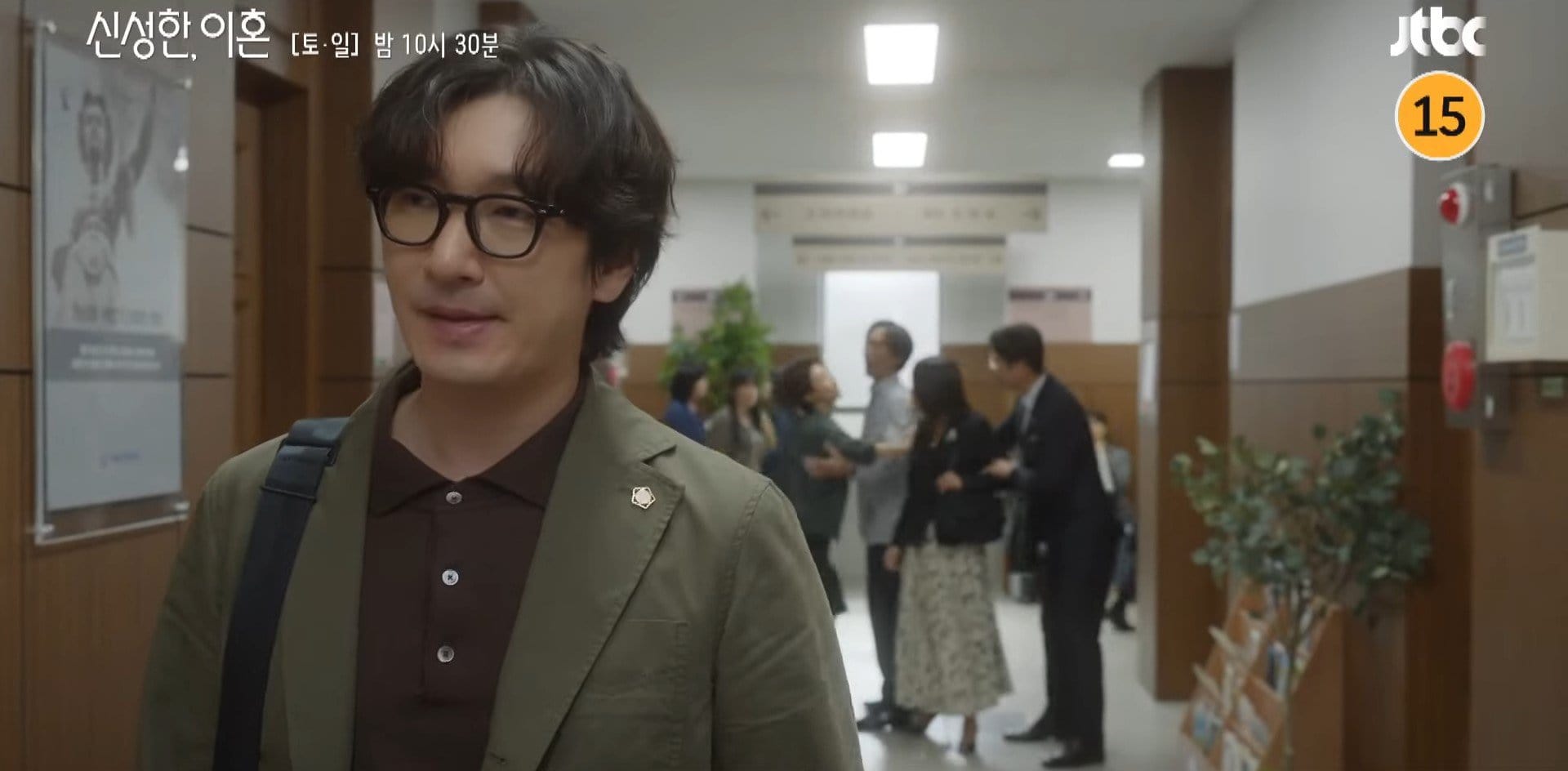 A Quick Recap!
The previous episode began with Shin Sung-han waking up depressed after dreaming about her late sister. He reached the office earlier than usual and spotted Lee Seo-jin in front of the entrance. She apologized for her action. But before she could undo it, many people came for a consultation at Shin's office. He asked her and para-legal Jang Hyeong-geun to handle them while he went to consult Park Ae-ran. Meanwhile, Park Yu-seok's intern saw Sung-han with Ae-ran at the office building and quickly rushed to report on the case. As for Ae-ran, she told him that she failed to find the ownership transfer document, and her husband also caught her in the middle of her search.
Ae-ran also revealed that her mother-in-law was planning to sue. Sung-han said that before MIL could do anything, they would file for defamation against her mother-in-law, claiming Ae-ran didn't hit her. Meanwhile, Yu-seok visited Ae-ran's husband, Seo Byeong Chul, and persuaded him to let Choi Jun handle the case free of charge. Later it was revealed that Ae-ran got pregnant before their marriage, and her mother-in-law didn't like her. In fact, she had other plans for her son. After then, the three friends went camping, where Sung-han revealed his nightmare. Back to the present, Ae-ran's husband's attorney claimed that the building was a gift to his mother. But Sung-han argued that since Ae-ran was her family's sole earner, she deserved a share in it.
Divorce Attorney Shin Episode 5: Release Date
Sung-han will indeed find himself at a crossroads in the upcoming episode. You will learn it in Divorce Attorney Shin Episode 5, which will air on March 18, 2023, at 22.30 KST. The all-new episode air every Saturday and Sunday night. The local Korean audience can stream it on JTBC, while the global audience can catch it on Netflix. So don't miss it. Stay tuned. TechRadar247 will keep you updated.