Do-gi is in real threat in Taxi Driver Season 2 Episode 10. This new case is quite different from his previous cases. This time he needs to gather evidence against a famous surgeon. It won't be that easy, especially when fans last saw how tight the hospital's security system is. It leaves fans on the edge of their seat as the drama progresses, making it more challenging for Do-gi to protect himself. Further, the Rainbow Taxi team still needs to uncover the ulterior motive of the surgeon and why she is playing with people's life. So will Do-gi risk his life to learn the truth? Keep reading to know more.
Taxi Driver Season 2 Episode 10: What Will Happen Next?
The upcoming episode will shed light on the dangerous practice the doctors perform. Go-eun saw how the doctors swapped while performing the surgery on Do-gi, in the closing moment. So she will record all the evidence to present them in court. However, Do-gi's life is on line. The doctor is about to perform surgery on him and has no idea about it. He's currently unconscious after they put him on anesthesia. So will Do-gi let the doctors perform surgery on him? There's a chance that his team will break into the operation room to save Do-gi. But will it help them fight against the surgeon?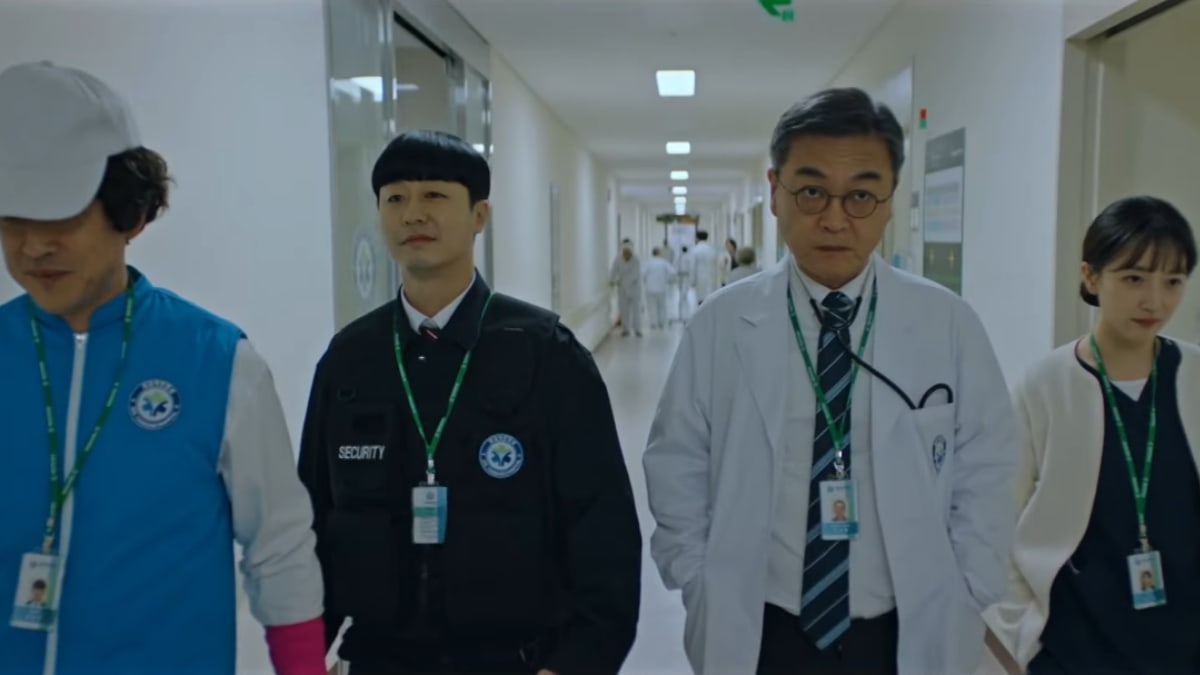 A Quick Recap!
In the previous episode, Ha-joon found the Cotaya files in Do-gi's house. But Do-gi made an excuse and left the house in a hurry. Ha-joon questioned his underling about how Do-gi accessed those files the following day. He later threatened his underling to check the source of the leaked files. Elsewhere, Do-gi saw a man protesting in front of the hospital. Later that day, the same man sought Rainbow Taxi's help and narrated his story. A year back, Uhm Su-ryeon, his daughter, was admitted to the hospital, and a famous surgeon performed the surgery. But he found out that his daughter had gone into a coma. Following this incident, he tried to file against the surgeon but couldn't.
The Rainbow Taxi team considered this case medical malpractice and seemed reluctant to take this case. However, Do-gi had conflicting thoughts, and this was when he met One Dollar Lawyer Cheon Ji-hun and decided to go with the case. Cheon told him that it wasn't the case to give up on. Later, Do-gi sneaked into the records and learned that the leakage had destroyed Su-ryeon's files. It grew Do-gi's suspicion. For further investigation, he decided to enter the place as a patient, Sung-chul helped him to pull off the plan. He asked Go-eun to infiltrate the hospital staff camera to make their plan work out. The plan went well as Do-gi was soon put on the operating table. But when he started losing consciousness, Go-eun saw the director leave the room, and another doctor entered to deal with the case.
Taxi Driver Season 2 Episode 10: Air Date
The next episode will eventually create problems for Do-gi. You will learn how he deals with it in Taxi Driver Season 2 Episode 10. It will air on March 25, 2023, at 10 pm KST. All-new episodes follow a weekly release pattern, airing every Friday and Saturday night. The local Korean audience can catch it on SBS, while the global audience can stream it on Viki. Stay tuned. TechRadar247 will keep you updated.