Criminal dramas have recently flooded the market. Korean dramas, which were especially watched for cherishing romance, have now explored this genre as well. In the past few years, the Korean industry has come up with many such series. One of which is 'Extracurricular.' This Kdrama was released amid the pandemic. Even in such a condition, the drama performed well internationally. Moreover, it showed how intensely a juvenile can get indulge in crimes. The first ten episodes were released three years before. Clearly, it has been pretty long for the fans to have their compelling characters back. And the audience is anxiously waiting for Extracurricular Season 2.
Directed by Lawless Lawyer fame Kim Jin-Min, Extracurricular is quite interesting to watch. It revolves around a teenage student, Oh Ji-soo. He has been abandoned by his parents and, thus, is left alone. As a result, he secretly worked at a prostitute center as security. But to hide his identity, Oh Ji-soo is known by the name 'Uncle.' Surprisingly, a girl from his class works at the same center. However, she is unknown of who actually 'Uncle' is. Regarded as the Netflix Original series, Extracurricular premiered on April 29, 2020. But unlike many other Korean dramas, it consisted of only ten episodes. So, when will Extracurricular Season 2 release? Here are all the details that you need to know about the drama's future.
Is There Any Chance Of Extracurricular Season 2?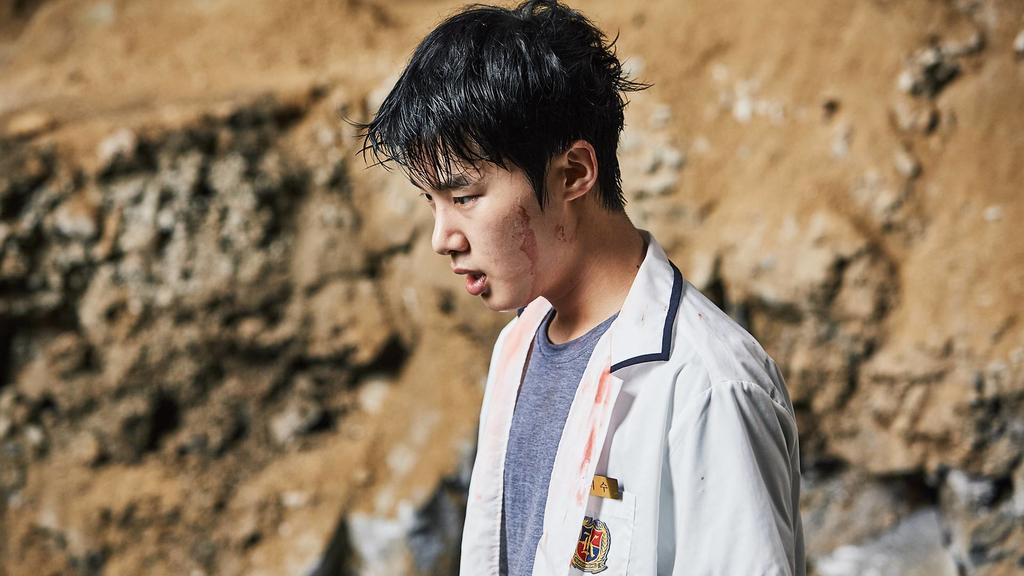 There have been no controversies or internal issues in the core team of the show. Since none of such problems have been reported, Extracurricular Season 2 has a chance to return. In the few years, the Korean drama industry has seen significant changes. Earlier, most of the dramas didn't have more than a season. Even today, many Korean series wrap up the story in a single installment. But, in the past couple of years, makers have shown up with follow-ups. Some of the prominent examples include Love Alarm, Penthouse, and Glory.
Hence, fans are hoping for the official crew to pick up the drama. Fans can get a surprise soon. However, as of now, there's no announcement that confirms the renewal of Extracurricular. Even a confirmed cancelation has not been stated. Therefore, there exists a satisfying amount of chance concerning its revival.
What Will Happen Next In Extracurricular Season 2?
Min Hee has been sad because of Mr. Lee's death. However, she constantly blamed Oh Ji-Soo for the former's death. She claimed that the situation would have been different if she had gone to the police on time. In contrast, her secret got revealed before the class. So, each student mocked and insulted him. Gyu Ri desperately wanted Ji-soo to accompany her to Sydney. But, he denied so and hence, stayed back in Korea. Despite many efforts, she failed to alter his decision. Lastly, Ji Soo's
identity as 'Uncle' came out. Meanwhile, Gyu Ri's involvement in the entire case was also disclosed. Nevertheless, Ji Soo apologized to his fellow mates. During that time, Min Hee captured the whole scene on her phone's camera. She was to do something threatening to him. But, he asked her not to indulge him in anything vigorous. In addition, he requested Min Hee to leave Gyu Ro out of it. Anyways, the latter was ready to accept his wrong deeds.
The climax of the drama was quite unexpected. It ended on a cliffhanger where Ji-Soo was lying in blood all over his body. Ki Tae has impaled him several times. He stabbed him when Min Hee's cell phone was discovered with Oh Ji-Soo. Even detective Lee who used to praise Ji-soo began questioning his good character. Therefore, the story of Extracurricular Season 2 is likely to continue from the point it left off in the previous installment. More troubles are awaiting in Ji-Soo's path lately. Also, the story might unravel deeper secrets of the prostitute center. Hence, it might form the most part of the plot.
ALSO READ: False Identity Season 3 Release Date: Will Don Mateo Run Away From The Arrest? Check Out Recent Updates
Who Will Return As The Cast In The Next Installment?
Except for some characters, most of the main cast will be returning in season 2. Kim Dong Hee will essay the main character, Oh Ji-Soo. The actor rose to prominence after starring in 'Itaewon Class.' Equally important, Jung Da-Bin will reprise her character of Seo Min-Hee. One of her most prominent appearances was in 'She Was Pretty.' Further, Park Ju-Hyun and Nam yoon-su will continue reprising their roles as Bae Gyu-Ri and Kwak Ki-Tae, respectively. In addition to these actors, Choi Min Soo might be featured as Lee Wang Chul. Veteran actors Kim Yeo-Jin and Park Hyuk-Kwon would also return for Extracurricular Season 2 as Lee Hae-gyoung and Cho Jin-Woo, respectively.
Apart from them, some of the actors from the supporting panel are expected to step in. However, fans might witness new faces as well. Makers are speculated to make an announcement concerning the same soon.
MUST-READ: Our Blooming Youth Episode 16: More Mystery Unearths, Jo Woo Bo's Next Target! Know Where To Watch
Extracurricular Season 2: Release Date
Many a time, Netflix doesn't take time to announce the renewal of a particular series. But, it reviews some content for a long, and then a statement lands before the audience. It was during the pandemic when the first season was released. If season 2 is announced by the year's end, fans will have the second chapter on Netflix
 in a year. Hence, speculating such a timeline, viewers can expect Extracurricular Season 2 to premiere somewhere around mid-2024. However, if any detail comes up, we will definitely update this section. So, stay tuned to Tech Radar 247 for more updates on the same!