The most beloved romance K-drama, Strong Woman Do Bong Soon, is all set to return with a sequel, named Strong Woman Gang Nam Soon. The 2017 Kdrama was the perfect combination of everything- CEO/employee relationship, sweet romance, power hustle, and a bit of a mystery thriller. While the 2017 romantic drama ended on a sweet note, the network announced its sequel in May of 2022. Since then, fans have been waiting to learn how the actors' Park Bo-young and Park Hyung-Sik will make it to the sequel after their perfect ending. But guess what! They are back to film their parts. Keep reading to know more.
The K-drama focused on Bong-soon's life secret. Her family has given her the gift of super strength. However, she wants to live a normal life and keeps it a secret from others. Meanwhile, CEO An Min-hyuk, an adorable gaming company CEO learns the truth about Bong-soon's secret and hires her as his bodyguard. Soon things take to the next level as Bong-soon starts feeling for her friend, a police officer. At the same time, several women in her neighborhood are getting kidnapped. So she vows to help find the culprit.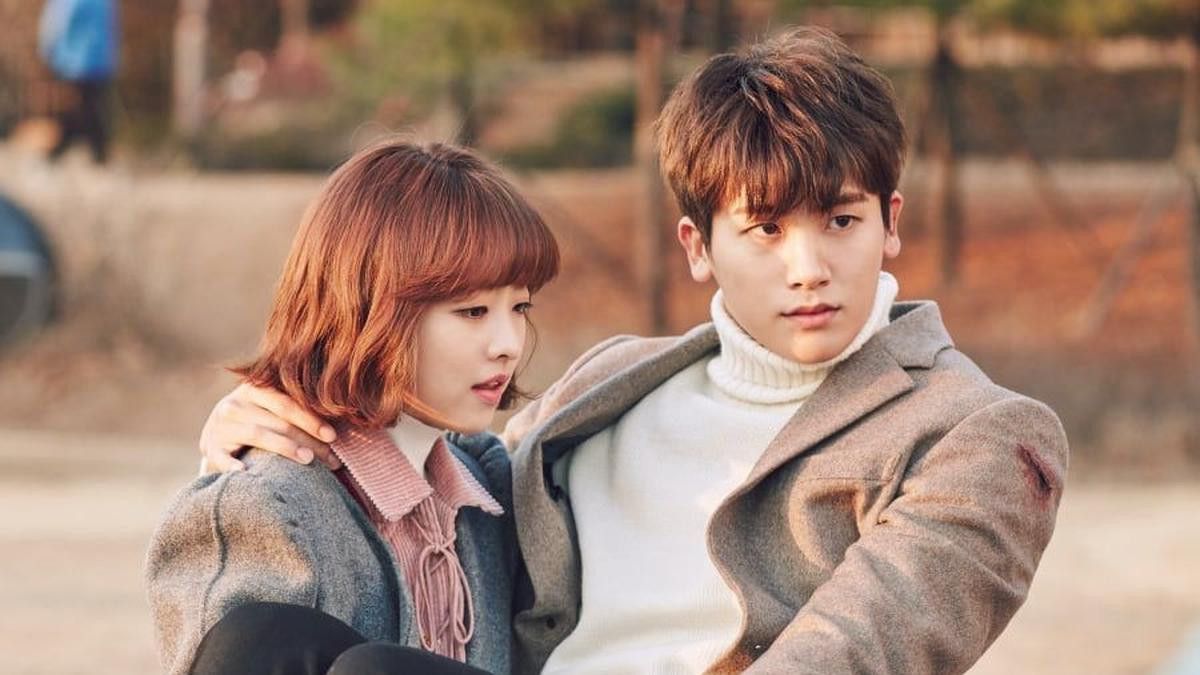 Strong Woman Gang Nam Soon: Stars Finished Filming Their Cameo
As soon as the network dropped the official announcement of renewing Strong Woman Gang Nam Soon for the second season on March 29, 2022, fans rooted for their favorite couple to return. Soon Soompi revealed that Park Hyung-sik and Park Bo-young would make their cameo. Park's character will be connected with the new female lead of the sequel. Recently the news surfaced that the stars have already finished filming their cameo. However, the production isn't wrapped up now. It may take a little longer to wrap up the production.
Strong Woman Gang Nam Soon: Cast Details
As far as fans know, the power couple will return. So fans expect to see Park Hyung-sik as Min-hyuk and Park Bo-young as Bong-soon. However, the sequel will focus on a new storyline, and some new faces will appear. Kim Jung Eun will join the show as a justice-driven mother named Hwang Geum Joo. However, her life isn't as simple as she lost her daughter, and now she's looking for her. Besides her, Lee Yoo Mi will tap the role of a young woman Kang Nam Soon, from Mongolia, searching for her mother.
Also Read: Shooting Stars Season 2: Will There Be A Second Season Of The Kdrama? Find Out Here
Next, veteran actress Kim Hae Sook joins as a fiery grandma butcher. Apart from them, singer/actor Ong Seong Wu joins the show as a detective named Kang Hee Sik. He's working on a mission to expose a circle involved in a large-scale drug case in Gangnam. Lastly, Byeon Woo-seok known for his role in Live Up To Your Name will join the show as a mysterious villain, Ryu Si Oh. Meanwhile, Kim Jung Sik will join the series as the filmmaker.
Strong Woman Gang Nam Soon: What Will Happen This Time?
Like its prequel, the spinoff will be a romantic comedy with action-pack scenes and a thriller twist. Lee will play Bong-soon's cousin, who has also inherited superstrength from her family. So the upcoming season will explore Lee's Nam-soon storyline. However, her story is quite tragic as she embarks on a journey to find her family. She became a missing child in Mongolia. So the entire story revolves around Gangnam, where she tries to find her parents, including the truth behind her super strength. Elsewhere, Kim Jung-eun, a wealthy woman, will try her best to find her missing daughter.
Also Read: Extracurricular Season 2: Releasing In 2024? Why Was Oh Ji-Soo Stabbed?
Soon Nam-soon gets involved with Kang Hee-sik and helps him to investigate a series of drug crimes. After six years, fans can expect to see Park Hyung-sik and Park Bo-young as older versions of themselves. The couple had a sweet ending in the finale, where Min-hyuk proposed to Bong-soon, and they finally tied the knot. Soon the scene shifted to Bong-soon being pregnant and giving birth to twin daughters. However, it becomes difficult for Min-hyuk to handle them as they possess the same super strength. So fans can expect to see their older daughters in the sequel too. They may meet Nam-soon when she learns more about her family.
Strong Woman Gang Nam Soon: Release Date
The network hasn't officially announced the release date of Strong Woman Gang Nam Soon. However, they will soon announce a tentative date. This is because it is scheduled to air in Korea in the first half of 2023. The local Korean audience can stream it on JTBC, while the global audience can catch it on Viki. Stay tuned. TechRadar247 will keep you updated.