Fans' favorite historical K-drama is inching closer to its end, and this new plot twist will leave our characters' lives on the edge. The previous episode was a rollercoaster ride. It focused on confession, exile, betrayal, and revelation. However, the aftermath of it will make things more dramatic in Our Blooming Youth Episode 20. Now the Crown Prince and his investigation team will prepare for the worst before surrendering. But Hwan has no clue about the King's new trick. Will Hwan lose it all? Fans are already hoping for a perfect happy ending for him as they believe he shouldn't be the one to handle such a mess. But can he get a happy ending with Min Jae Yi? Let's see!
Our Blooming Youth Episode 20: What Will Happen Next?
The final showdown is around the corner, and now everything will take a twisting turn. In the upcoming episode, Tae-san will show up to create issues between the Crown Prince and Byeokchon's people. They will prepare to exile as Joseon's army infiltrates the village. However, Tae-san believes they don't need any ruler to protect them and sees Hwan as their enemy, despite his members trying to inform them that he can help. As for Hwan, he wants to stay with Byeokchon and help them. The King learns a jolting truth at the palace and declares Myung Jin as the next Crown Prince.
No doubt, it will affect Hwan's position in the palace. But the King is now aware of Hwan's action as he has saved Min Jae Yi from execution. So now the Jo family is against him. However, the King is unaware that Myung Jin isn't his biological son. Meanwhile, the Queen wonders whether the revenge is worth it. She has lost so many people during this process, and now her people also suffer. The war is impending, and they can't ignore it. But Hwan wants to help his people. However, before making any bold move, he will confess his feelings for Min Jae Yi.
A Quick Recap!
The previous episode brought many challenges in Hwan's life. Everyone suspected Min Jae Yi murdered the Crown Princess after her blade was found near the crime site. However, instead of defending herself, Jae Yi admitted that she was the one to blame. It left the Crown Prince surprised as he didn't believe his words. He knew Jae Yi more than anyone, so he believed her. But he needed some answers. However, before he could approach Min Jae Yi the King ordered his subordinates to imprison her. Later they all prepared for the Crown Princess's funeral ceremony. On the other side, Myung Jin had a lovely time with Ga Ram. He now knew about Ga Ram's true identity, but he was keen to stay with her despite everything.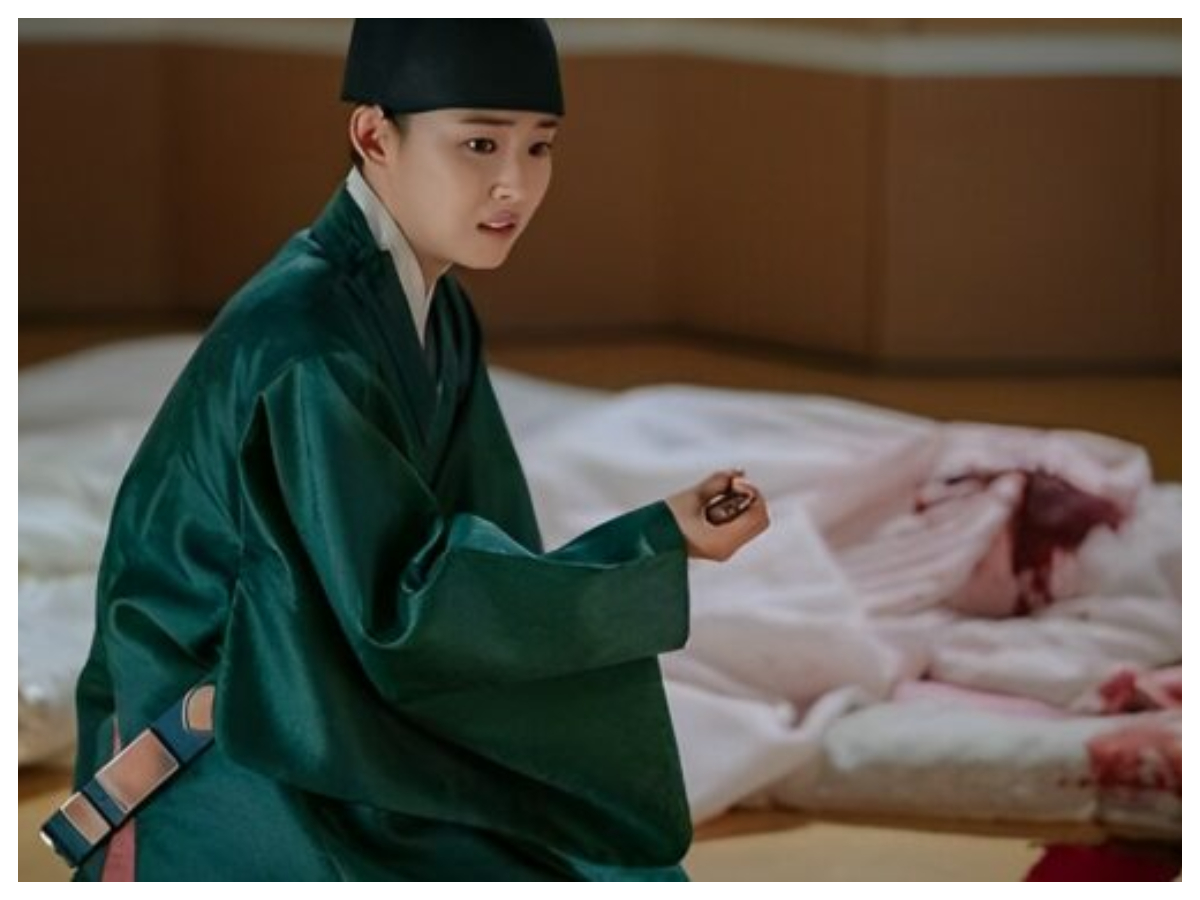 As for Hwan, he visited Jae Yi in her cell. However, he didn't want to create problems and gently whistled to wake her up. Jae Yi finally confessed her feelings for Hwan, but she apologized for loving him and being true to herself. The King had already ordered her execution, but things changed as the guardian warrior appeared to help her. He stayed loyal to Hwan and finally helped Jae Yi escape prison. He later ran with her to take her to the safest place. Now he also knew her true identity and wanted to protect her. The Queen mapped her next plan to execute the King at the palace. She wanted to destroy both of his biological sons to let him see his brutal end.
Our Blooming Youth Episode 20: Release Date
The upcoming episode will mark the season finale. Our Blooming Youth Episode 20 will air on April 11, 2023, at 8.50 pm KST. The all-new episode air every Monday and Tuesday night with a runtime of around an hour. It is available to stream on local Korean networks such as tvN and TVING, while the global audience can catch it on Viki and Viu. As of now, the network has yet to make an official statement about Our Blooming Youth Season 2. However, it's unlikely that the finale will wrap up all the plotlines. So let's wait for the official announcement. This is all for now. Stay tuned. TechRadar247 will keep you updated.