The K-drama is getting more intense episode by episode. So far, the Rainbow Taxi team has helped people in getting justice. However, their latest mission is getting quite personal as they want to uncover Ha-joon's true identity. The previous episode was thrilling as the team managed to take the upper hand in the case. But the Taxi Driver Season 2 Episode 15 jaw-dropping stills hint at more cameo and how things will move when someone from the past appears. Fans are curious to learn more about the show as it's approaching its end. Now only one episode is left to provide proper answers. Will they leave it in an open-end, hinting at a next season? Let's see!
Taxi Driver Season 2 Episode 15: What Will Happen Next?
The upcoming episode will bring plenty of twists to the fans' life. The recently unveiled pictures of Taxi Driver Season 2 Episode 15 hint at Kim Soyeon's cameo. In the still, she appears to point a gun at someone while using her car door as cover. But something happens, so she casually places it on her shoulder. Her charismatic and strong presence gives off a solid dark energy as she dons an entirely black outfit. There's a possibility that she is aiming at Kim Do-gi's foes.
In fact, she could be the one who shot down the police officer in Vietnam. Another cameo is by Moon Chae-won. In the still, she appears in a Korean army uniform with a lieutenant rank insignia. But by her look, she has come across someone she hasn't seen in a while. It may have brought nostalgia, and by her looks, it seems like she feels somber. So she may be Do-gi's acquaintance and help him in his mission. As for Ha-jun, it will be his last time in Bishop's cult as things are going south in his life.
A Quick Recap!
In the previous episode, Ha-joon and his cult members greeted the Bishop from the Airport, who later held a special prayer meeting where only key people showed up. As for Do-gi, he was in the hospital and told Go-eun that Moon-hyun was questioning him before he passed out from being drugged. But he managed to sneak the recording pen that recorded the entire incident on the night of Detective Choi's murder-suicide. Soon a flashback revealed that Detective Choi learned about his colleagues' misdeeds, and when he tried to arrest them, they killed him.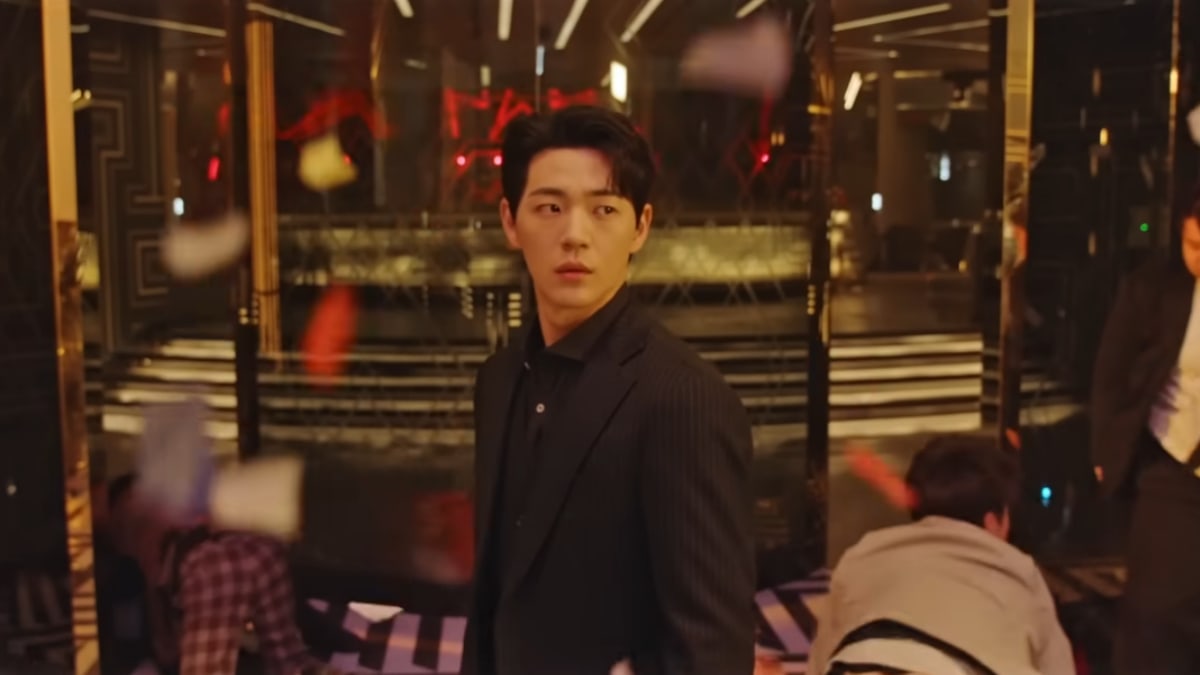 But the recording consisted of a decoded message that only Young-min could decode. He later figured out that Choi talked about his gym locker, and they later headed to find more evidence. Young-min found a note in the locker that the reporter needed. It revealed that the cops were actually handing over the confiscated drugs to the nightclub. At the Rainbow Taxi headquarters, Go-eun informed the team that the drug's name was GHB. The person who consumed this drug couldn't remember anything but follow the instructions given by others. Whereas in the club, Ha-joon learned Do-gi was alive.
Taxi Driver Season 2 Episode 15: Air Date
Taxi Driver Season 2 Episode 15 will air on April 14, 2023, at 10.30 pm KST. The all-new episode airs every Friday and Saturday night. It consists of 16 episodes, meaning only one is left to uncover the mystery behind this cult. The penultimate episode will finally reveal Ha-joon's fate and how things will move from there. The local Korean audience can stream it on SBS, while the global audience can catch it on Viki and Viu. Stay tuned. TechRadar247 will keep you updated.