Prime Video has finally turned its attention to Susie and her past life in The Marvelous Mrs. Maisel Season 5 Episode 4. Well, the show has gained immense popularity since its debut, and now that it is exploring the backstory of Susie, fans are excited to know more about her. Well, Susie has never been in a relationship, and neither does anyone capture her attention. In fact, in the previous season, Midge learned about Susie's sexuality and tried to help her find a perfect match. But it didn't work well. However, The Marvelous Mrs. Maisel Season 5 Episode 4 recap finally revealed Susie's distant nature. If you have missed it, then don't worry. We have got you covered. Here's everything that happened in the previous episode.
The Marvelous Mrs. Maisel Season 5 Episode 4: A Quick Recap!
The episode opened up with a fancy dance number while Nicky and Frank produced an expo show. So all the dancers were preparing for this big expo show and practiced with their big show-stopper. But suddenly, things went south as the mob enforced a request to pull out the lead actress at the last minute. This was because they wanted Midge to take the gig. Susie was skeptical but decided to stay mum.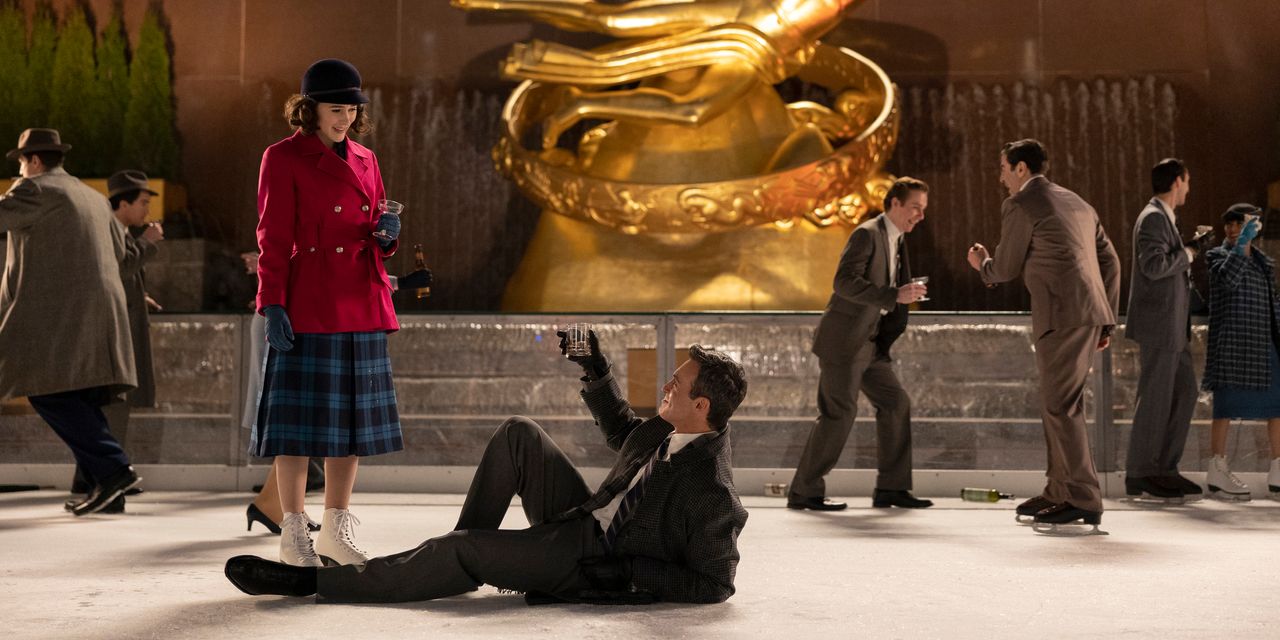 Midge And Gordon's Dilemmatic Equation
Meanwhile, everyone was drunk after celebrating The Gordon Ford Show becoming number one, except Midge. Gordon couldn't hold back his feelings for Midge, and they almost kissed. But Midge stopped him as he was married. The following day everyone was recovering from their painful hangovers. But Midge seemed lively as she didn't drink last night in The Marvelous Mrs. Maisel Season 5 Episode 4. Soon she encountered Gordon, who apologized to her for being tipsy and aiming for Midge back then. Yet, he continued to ask her out on a date. Midge soon listed all of his red flags, including his marriage. But Gordon cleared that he was in an open marriage, and his wife had no issue with it.
Also Read: Tiny Pretty Things Season 2: Check Out Why Netflix Canceled The Show!
Midge still refused to go with him. As for her, he was a married man. However, refusing him seemed quite difficult, but her manager Susie's call saved her. Her manager pitched the expo show and shed light on the deal she's been forced into. So if Midge performed on the show, the duo would be free from all the threats. So without thinking twice, Midge agreed to perform. Soon she received a lengthy script that she had to memorize. What's most surprising part was she had to wear a baggy garbage disposal outfit as she had to advertise waste management and demolition in NY. Soon the show began with a huge musical number, and Midge entered with her lengthy monologues.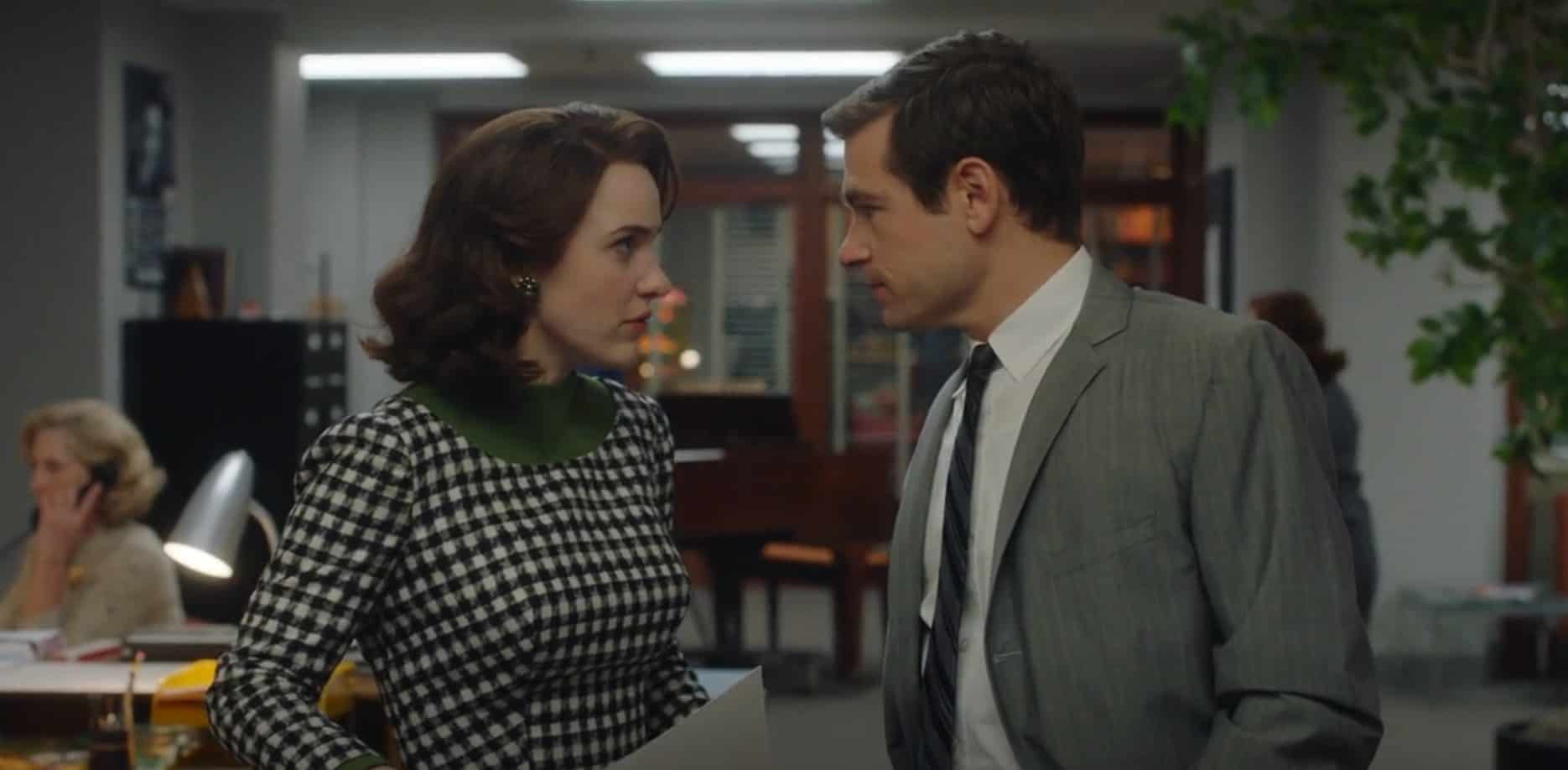 Fight For The Play
That night, Rose and Abe went to see a play. However, they ended up arguing over the meaning behind the entire play. Abe explained his point, which turned the play complex, while Rose believed it had a simple and sweet meaning. To settle their conflict, Rose looked for the playwright and asked about the play's meaning in The Marvelous Mrs. Maisel Season 5 Episode 4. Surprisingly, Rose won the argument as the play had nothing to do with Abe's explanation. After losing from Rose, Abe and Rose returned home, and the awkwardness escalated when they learned the employees Janusz and Zelda were getting engaged.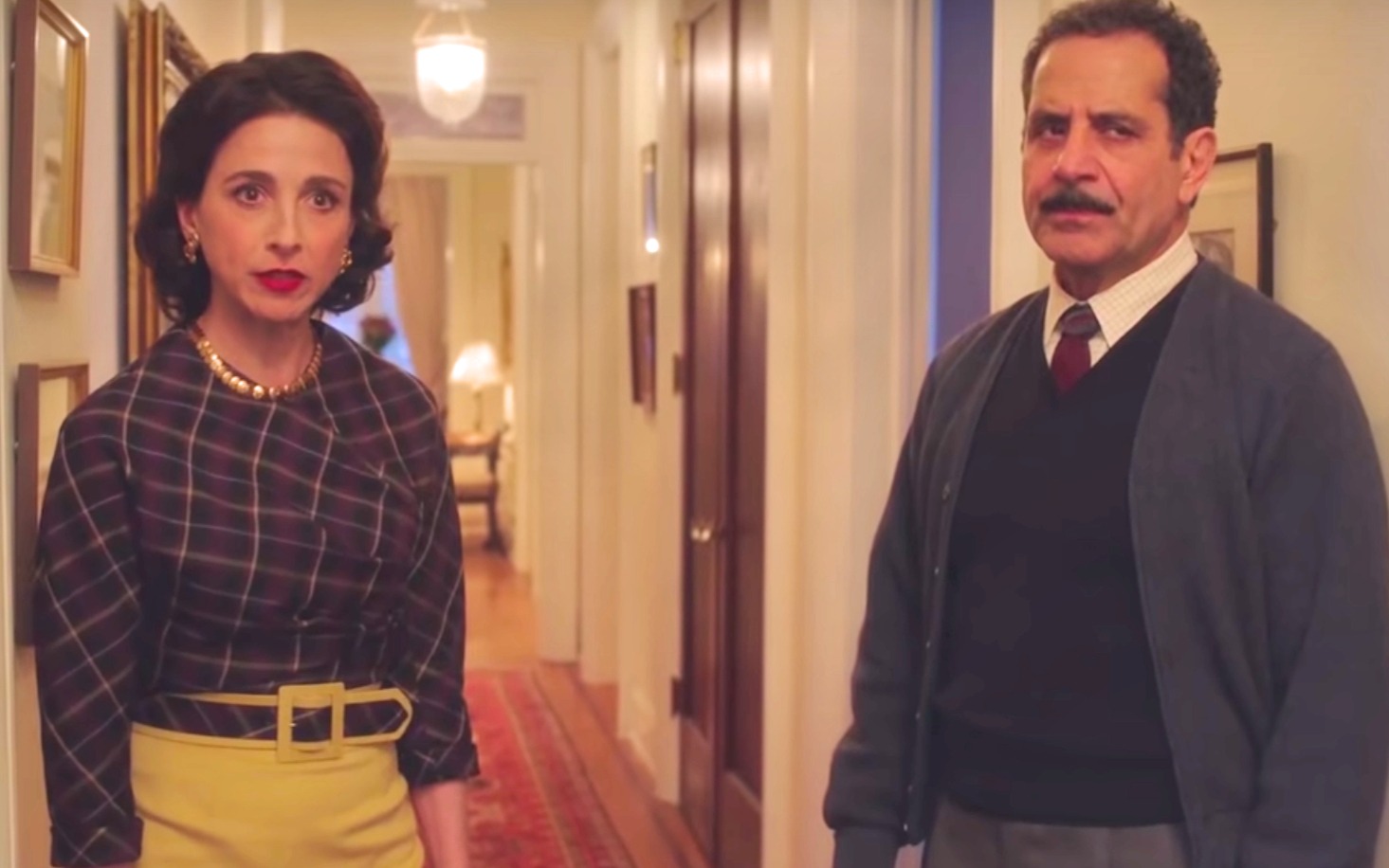 Midge's Revenge
Back at work, Midge told everyone about her awful expo script. However, soon the office vibes changed when a comic guest canceled the show at the last minute, leaving Gordon in a huff. But Midge seemed optimistic and believed it was her chance to be in the spotlight. She proposed her plan to replace the comedian in the show. However, Gordon declined, stating their rule: writers couldn't perform. Although all the writers were standup comedians, they couldn't act on the show. Disappointed by this rule, she prepared for another expo show. Her former husband and kids were in the audience, but she didn't stress out. Conversely, she performed terribly, yawned on stage, forgot her lines, and interrupted the other performers.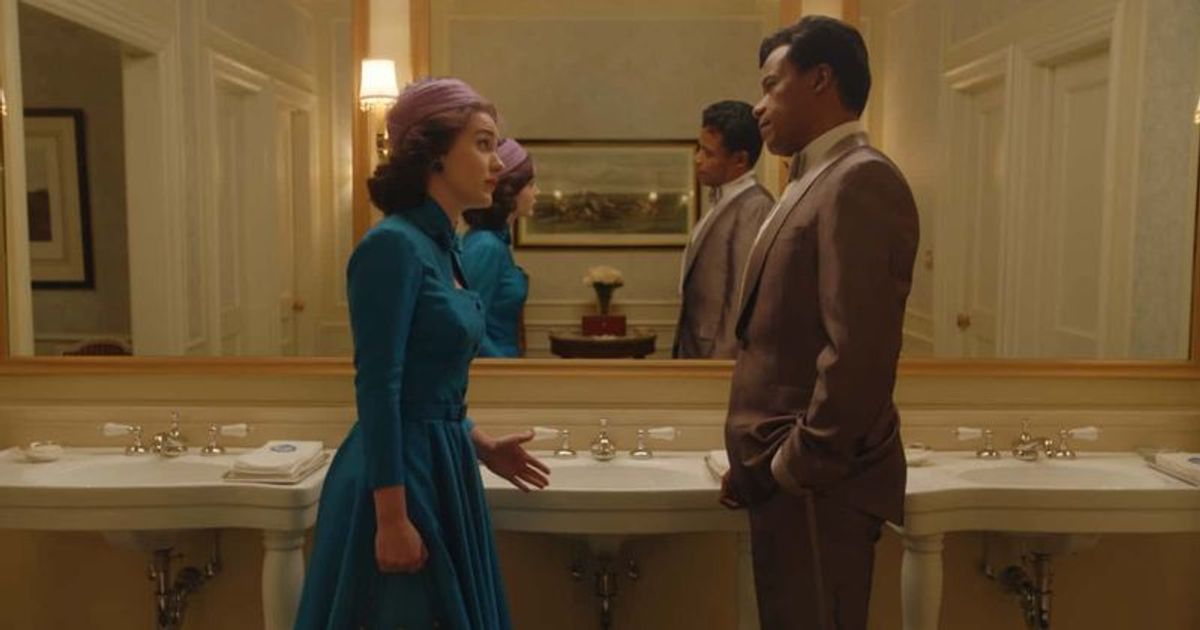 Joel Concern
After watching Midge's temper tantrum, Frank and Nicky lay into poor Susie. They told her how they own both Midge and Susie forever now. However, Susie completely misunderstood the situation and deal. But they seemed bounded to own them favors for the rest of their life. After learning this, Joel visited Susie and asked her what she had done now. In The Marvelous Mrs. Maisel Season 5 Episode 4, he worried for Midge as she seemed involved with the mob and vowed to learn the truth.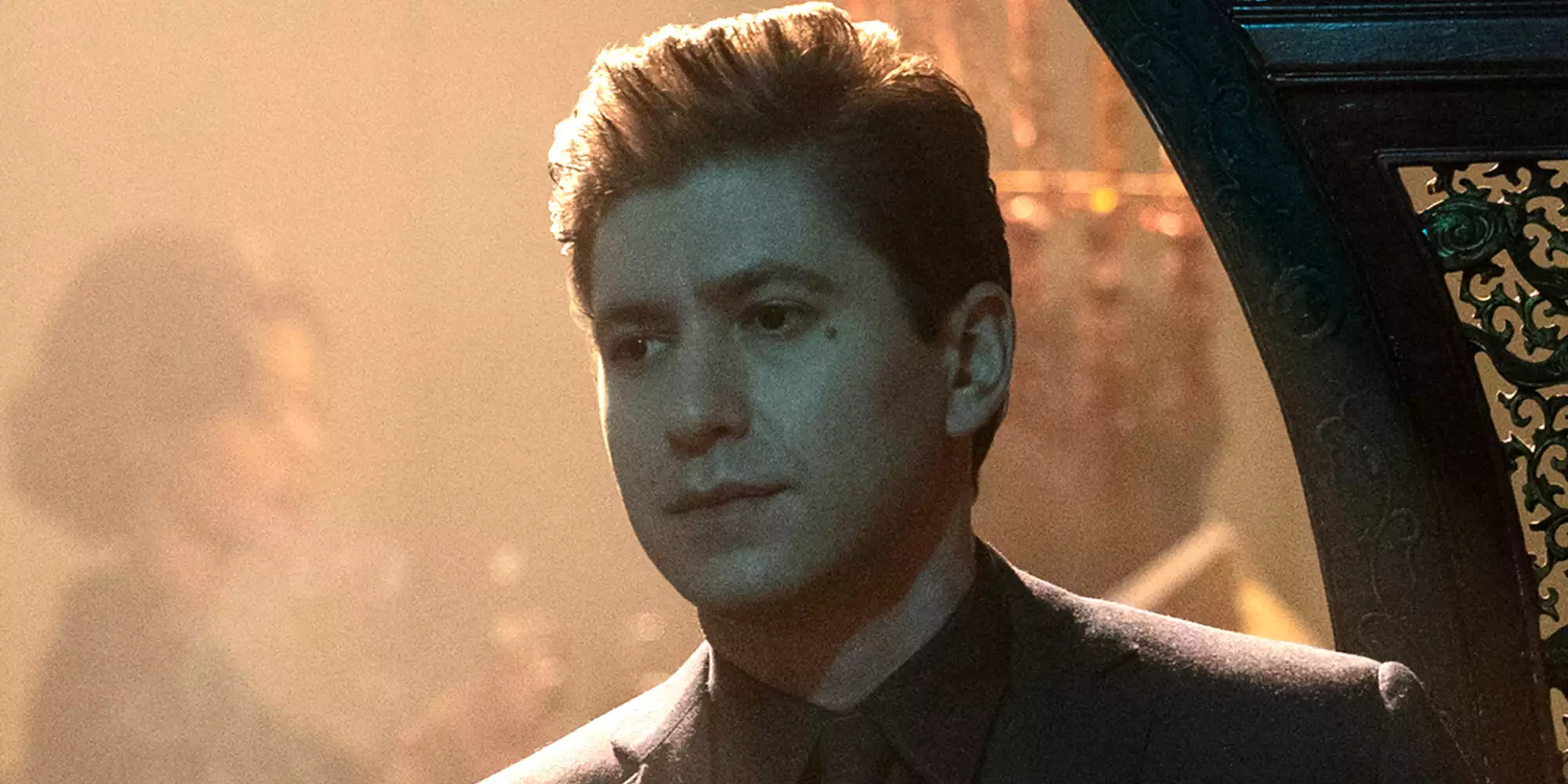 The Marvelous Mrs. Maisel Season 5 Episode 4: Ending Explained
With Midge being the show's spotlight, The Marvelous Mrs. Maisel Season 5 Episode 4, for the first time, focused on Susie's backstory. It brought her past to light. It turned out that Gordon's wife, Hedy was her acquaintance. Well, fans know little about Hedy as Gordon told Midge that his marriage wasn't conventional and continued pursuing her. He also said that he was in an open marriage and continued to flirt with Midge. From Gordon's description, it seemed like this kind of arrangement had something to do with Hedy's sexual preferences.
Also Read: Russian Doll Season 3: Co-Creator Shares Promising Renewal Update!
Susie first crossed paths with Hedy in the previous episode while visiting 30 Rock. She later saw her picture in Gordan's office and learned about their marriage. When Susie returned to the office to talk about the rule of not allowing them to perform on the show, she again crossed paths with Hedy. But this time, Hedy followed her. It cleared that Susied held grudges against her while the latter wanted to undo her past mistakes. The Marvelous Mrs. Maisel Season 5 Episode 4 ending later revealed that they met in college fifteen years ago and were together back then.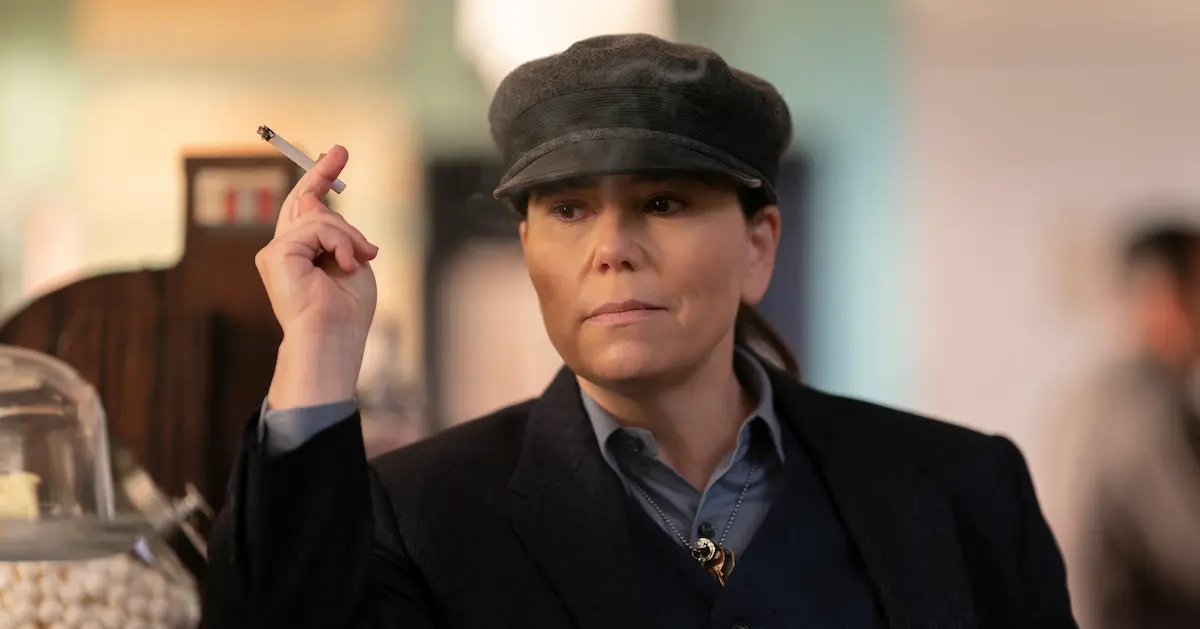 Susie mentioned their plans in their conversation and promised to stay together. While Susie remained firm on her promise, Hedy changed her mind. That was why Susie was upset and lashed out at Hedy. It revealed that Hedy was the one who broke up the relationship and left Susie. Considering that fans had never seen Susie with someone, it seemed like it had something to do with her heartbreak, which was why she never wasted her time pursuing anyone.