So far, The Secret Romantic Guesthouse revolves around the mystery behind who Lee Seol is. From the beginning, it hinted that Yoo-ho was Lee Seol. But the previous episode dropped a big bombshell on the fans. The last episode finally revealed that San is the real Lee Seol, and he plans to avenge King. But The Secret Romantic Guesthouse Episode 11 will bring plenty of challenges in his life as things start making issues. He now knows he can't wait to deal with the matter, especially when King wants to harm Dan-oh. So will it affect their relationship? Let's see!
The Secret Romantic Guesthouse Episode 11: What Will Happen Next?
In the closing moment, San learned jolting news that a secret society is working in his favor. They already know his identity and know San is the real Lee Seol. The person reveals that he lived his life shadowing Lee Seol and that the leader of Mokinhoe called himself Lee Seol. It hints that they plan to claim the throne and backstab Lee Seol. Soon Yoo-ho reveals that he's the real Lee Seol, and the public starts bowing in front of him. Meanwhile, Dan-oh tells San that he can't ignore her feelings for him, ending up spending some beautiful time together. On the other hand, San finally makes his move to kill King. But his prompt behavior will change everything,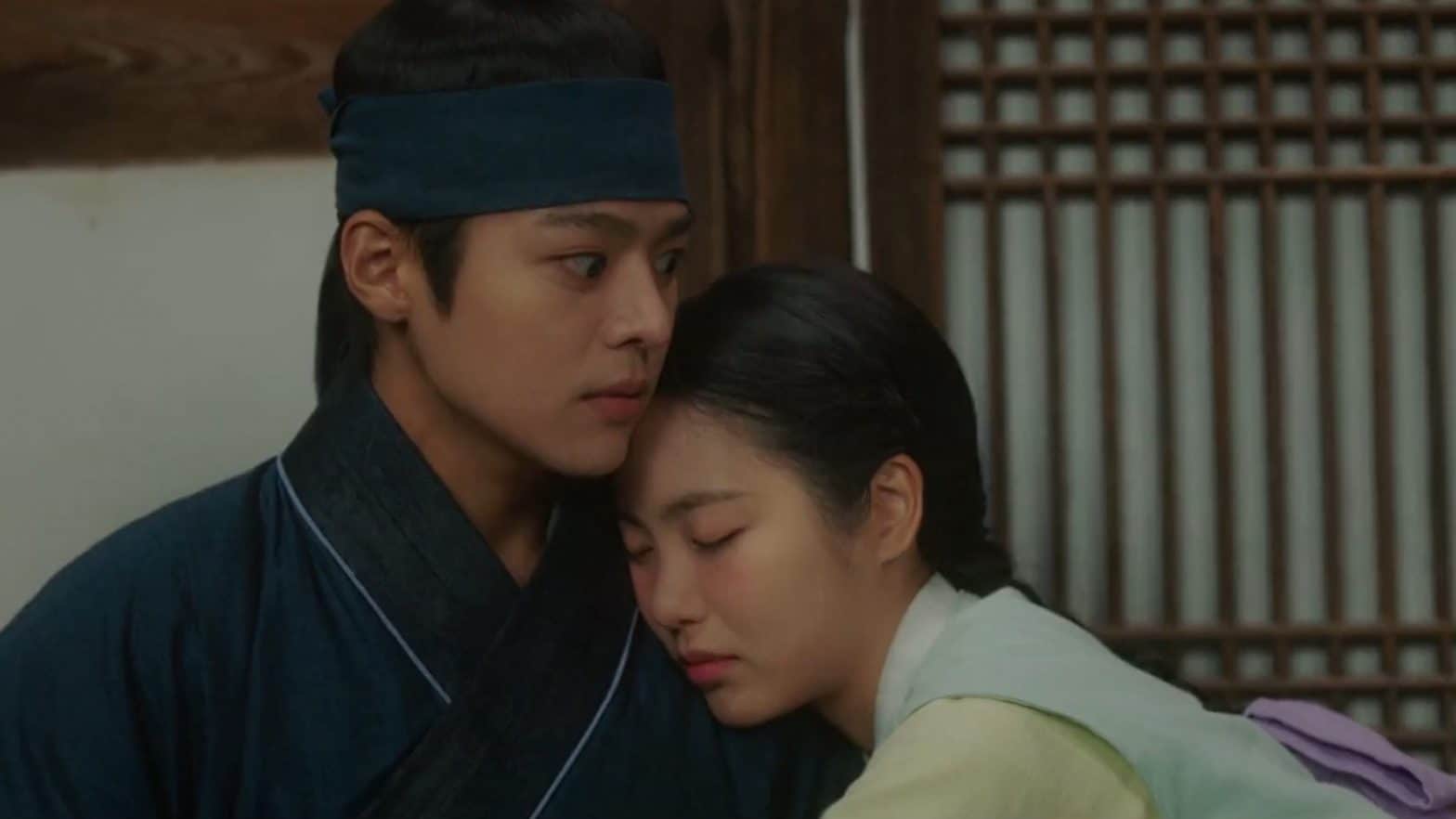 A Quick Recap!
In the previous episode, San told Dan-oh he was Lee Seol, and the flashbacks confirmed that he was telling the truth. Plus, he had a red mole on his ankle. She was relieved that the boy she had saved back then was perfectly alright. However, there was a sense of terror as she feared what would happen when he entered the palace. But his wit gained King's interest, and he challenged San to a sparring match. Unsurprisingly, San didn't back down and won the match. But instead of punishing him, King laughed and was delighted that someone was there to challenge him.
While Sam continued to earn King's favor, King laid a trap for Lee Seol, unaware that Lee Seol was behind him. After learning Dan-oh met Lee Seol in her childhood, King summoned her to question her. He choked her when she refused to answer. San watched in horror and was shattered between protecting his plan and saving the love of his life. But thankfully, King decided to let her go, as her father was his old teacher. But he kept close eyes on Dan-oh. Later it learned that Yoo-ha was the illegitimate son of the Crown Prince, making him San's half-brother. However, the surprising part was they wanted him to take the throne as Lee Seol.
The Secret Romantic Guesthouse Episode 11: Release Date
The Secret Romantic Guesthouse Episode 11 will air on April 24, 2023, at 10 pm KST. It consists of a total number of 18 episodes with a runtime of around 50 minutes. The all-new episode air every Monday and Tuesday night. It is available on local Korean networks such as SBS, while the global audience can catch it on Viki. The upcoming episode will create problems for San and Dan-oh. Stay tuned. TechRadar247 will keep you updated.