The mystery continues to get tangled episode by episode. At first, the drama made fans believe that Yoo Ha was the real Lee Seol. However, the previous episode revealed that he was actually the illegitimate son of the Crown Prince, who was eager to claim the throne. So he goes his way in The Secret Romantic Guesthouse Episode 12 to create more problems for San. Not only Yoo Ha but the King will also make things problematic for San in the upcoming episode. Fans are already excited about this big revelation. So let's see how things unfold in The Secret Romantic Guesthouse Episode 12.
The Secret Romantic Guesthouse Episode 12: What Will Happen Next?
In the upcoming episode, the secret society will make their way to help San fight against the King. They already know his identity and look forward to going against the King to protect the new order. Whereas many people die in the town, and many keep losing their lives because of King's ignorant behavior. However, King seems determined to learn the true identity of San as he is aware of his closeness with Dan Oh. It makes him believe that perhaps he's his nephew. Meanwhile, Yoo Ha comes in front of everyone as their new leader Lee Seol. Now, San needs to make a move as fast as he can to stop this mess.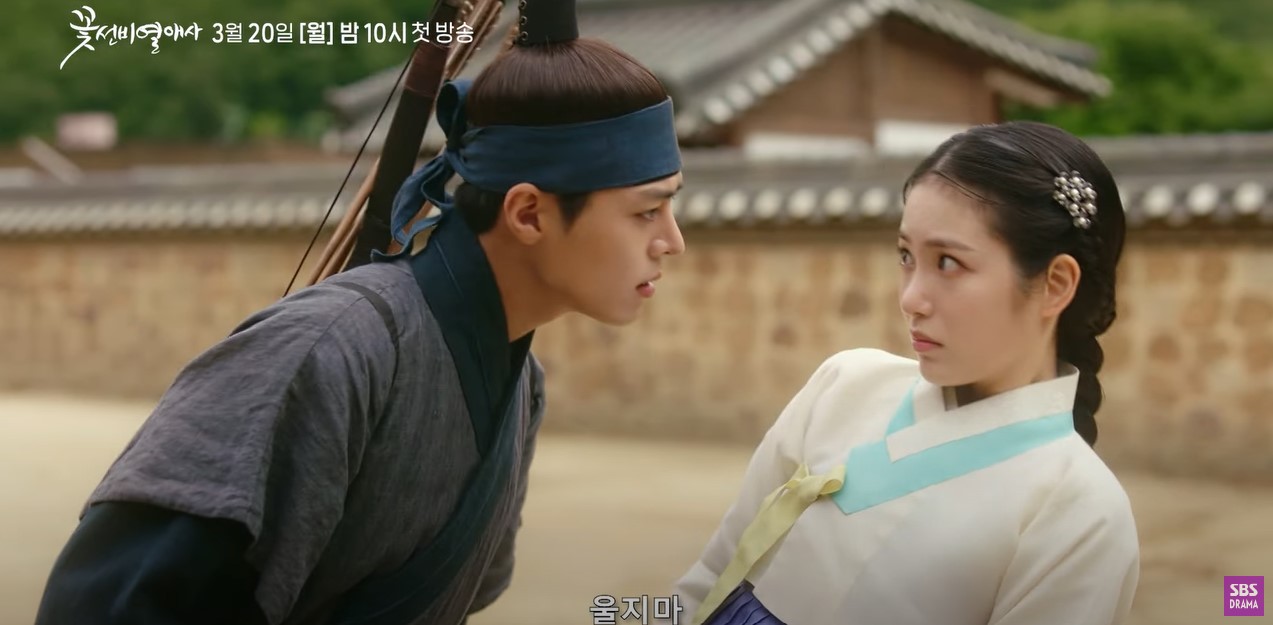 A Quick Recap!
In the previous episode, King grabbed Dan Oh by her throat and strangled her until she revealed details about the disposed heir Lee Seol. He asked her whether she had saved his life and tried to punish her for not following the orders. But she remained stern about her decision and decided not to give details about Lee Seol. However, San appeared pissed off by seeing King's behavior. He grabbed his sword and was ready to charge, but was torn between going with his plan or saving Dan Oh. Fortunately, King left her as she was his old teacher's daughter. Meanwhile, Yoo Ha learned that he was the illegitimate son of the Crown Prince.
However, Minister told Yoo Ha about their plan to take the throne. For that, he needed to act like he was the real Lee Seol. Back at the place, Dan Oh narrated a story to a lady who reminded her of San. Out of embarrassment, she stopped reading the book and headed to the dining section. There they all discussed the sudden changes in Yoo Ha. Soon she learned that Yoo Ha wasn't at the inn the last night, leading her curiosity to learn the truth. However, she needed to look after her sister, who was curious to know why King summoned her. Dan Oh tried not to reveal too much to her sister, so she lied about her visit.
The Secret Romantic Guesthouse Episode 12: Release Date
The Secret Romantic Guesthouse Episode 12 will air on April 25, 2023, at 10 pm KST. It will finally reveal how far San will go to protect Dan Oh, King's new target. The show has already reached it's halfway, and now only a few more episodes are left to unearth this mystery. So don't miss it. It will be available to stream on local Korean networks such as SBS and streaming platforms like Viki. Stay tuned. TechRadar247 will keep you updated.