Now the drama is finally heading to uncover the mystery fans have been waiting for. San eventually learns about the secret society and its real motive in The Secret Romantic Guesthouse Episode 13. Well, he aims to destroy King and his ruthless clan. But it seems like he has to fight for his title with the King and the head of the secret society clan. The plan appears simple, but it will escalate the threat when Dan Oh's closeness to San brings trouble to his plan. Can San deal with the matter all alone? What about Dan Oh, then? Keep reading to learn it.
The Secret Romantic Guesthouse Episode 13: What Will Happen Next?
In the upcoming episode, San learns that Yoo Ha is posturing as Lee Seol and is the head of the Moh In How family. He is actually San's brother, and his real name is Lee Gyeom. After learning this truth, San approaches Yoo Ha and informs him to back off. He warns him to stop playing with people's emotions and claims that the throne will be his only. However, Yoo Ha accepts the challenge, and now he knows about San's true identity. Now Yoo Ha is becoming a real threat to San as he knows how to pull the trigger.
Meanwhile, Hong Joo emotionally breaks down as she cries while holding a necklace. It seems like her husband had once gifted her. But Shi Yeol arrives to calm her down. The two share a sweet moment when he finally holds her in his arms. Well, it can be the beginning of their blossoming relationship. As for Dan Oh, she is in trouble as Yoo Ha tries to come close to her. It seems like a part of his plan. But soon, things will turn normal as she ends up with San, and the two share some beautiful moments again. Later that day, Queen finally learns that San is the real Lee Seol, and she asks him to hide. But he's ready to end this chapter.
A Quick Recap!
Previously in The Secret Romantic Guesthouse Episode 12, Kang San finally proposed to Dan Oh, and the two later passionately kissed. But she was anxious about the thought that she might lose him one day. However, San promised her to trust him. Meanwhile, Tae Hwa's men were still on the Watchman's hunt. As for San, he told Dan Oh to stay close to the King and advised her to tell the King that the Watchman had attacked her. Minister Shin later brought Jung Yoo Ha to the palace after informing Queen Dowager that he had found the son of the disposed prince. Yoo Ha pretended to be Lee Seol which led to an emotional reunion.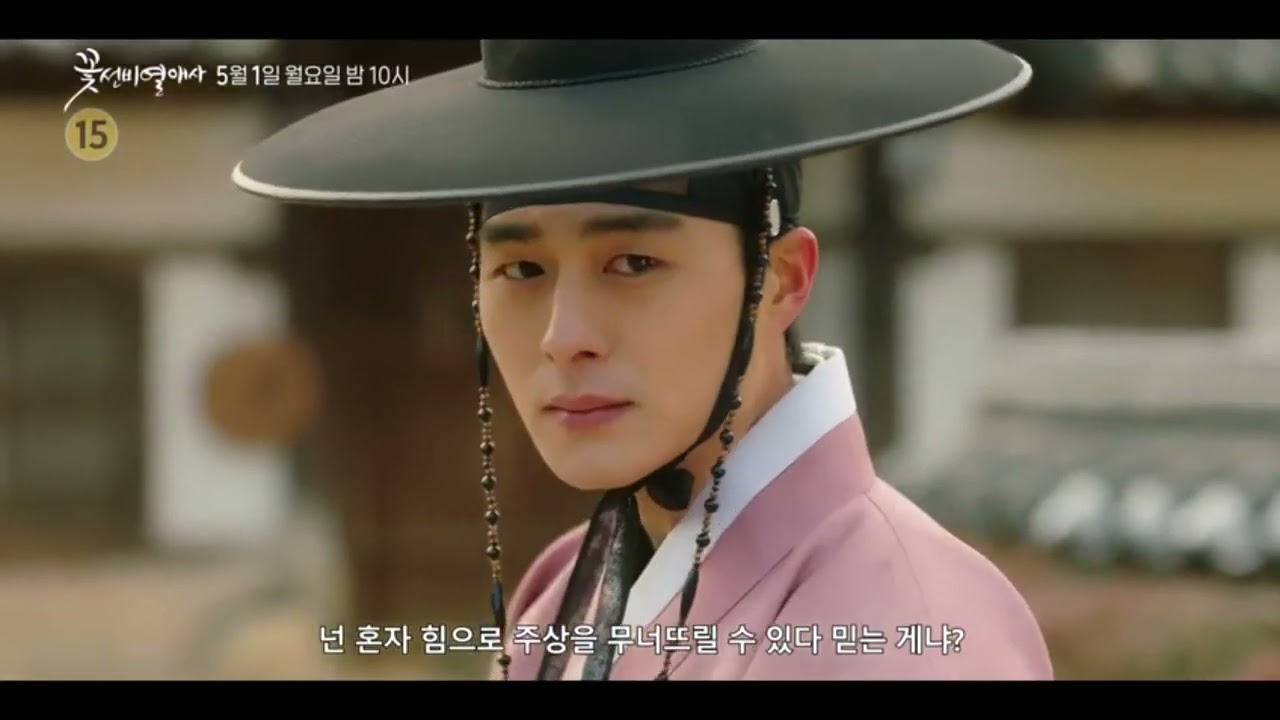 Their plan went smoothly, but they were still worried about the real Lee Seol. As instructed by San, Dan Oh visited the King and told him that the Watchman was about to leave Hanyang, disguising himself as a merchant. At night, San checked Shi Yeol's injury while Yook Ho worried about Dan Oh and her closeness with San. The following day San taught Dan Oh archery for her safety. Hong Joo disguised as a man and brought Shi Yeol to her husband's grave. As for Yoo Ha, he noticed a letter and hid behind the tree. The letter stated that the head of Moh In Hoe sought to steal the throne by disguising it as Lee Seol.
The Secret Romantic Guesthouse Episode 13: Release Date
The next episode will finally make things more transparent as San and Yoo Ha face each other. The Secret Romantic Guesthouse Episode 13 will air on May 1, 2023, at 10 pm KST. It consists of 18 episodes of around 50 minutes long. Each episode follows a weekly release pattern airing every Monday and Tuesday night. The local Korean audience can stream it on SBS, while the global audience can catch it on Viki. Stay tuned. TechRadar247 will keep you updated.