The drama has already caught up the speed as it continues to explore more about the truth behind Yoo Ha's intention. The previous episode was eye-opening as it focused more on San's realization. However, he can't trust everyone as they seem to have their own nefarious motives, which will create problems for him in The Secret Romantic Guesthouse Episode 14. But the episode won't only focus on him. This time, it will also reveal the fate of Hang Joo and Shi Yeol. Will they end up together? Well, you will be surprised to see how things will end in their lives. Keep reading to know it.
The Secret Romantic Guesthouse Episode 14: What Will Happen Next?
In the closing moment, Hang Joo and Shi Yeol exchanged a sweet kiss after confessing their love for each other. Well, Shi Yeol has no bad intentions and wants to take her away from that brutal town. So he plans to run away with her as he can't let her live such a miserable life. He informs Hang Joo about his plan, and they prepare to flee at night. However, her late fiance's dad finds it out and orders his men to find her. He wants to kill Hang Joo and doesn't want her to live a peaceful life after his son dies. The problem will escalate as Dan Oh isn't aware of their brewing romance and what's happening with her sister's life.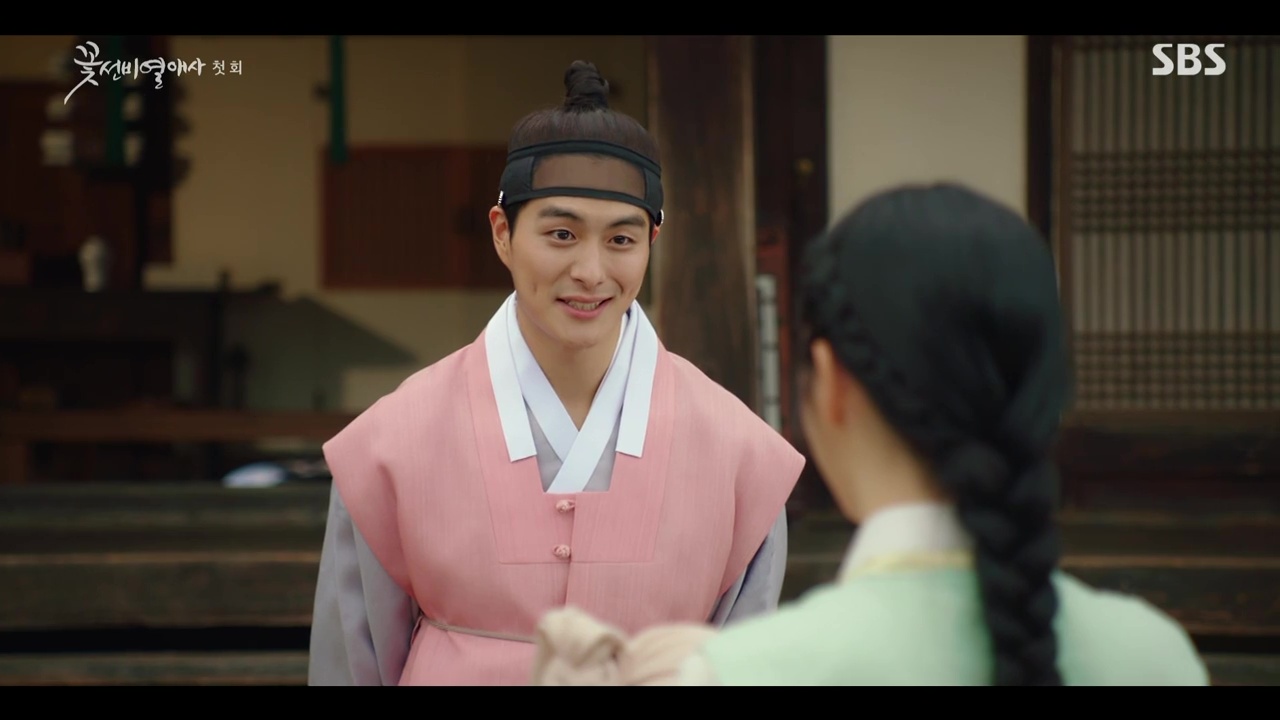 Meanwhile, the King prepares to kill Lee Seol. Everyone knows that Lee Seol is back and ready to take his throne. It ignites the King's anger, who is prepared to kill him. So he announces to his people that he will kill Lee Seol this month. Soon things turn darker as San realizes he must kill Yoo Ha to save people from the cruel King. Minister is already plotting something dangerous for both Yoo Ha and San. On the other side, Dan Oh tells San that she will stay by his side at any cost and help him claim his throne. As for San, he prepares to finish the chapter when King prepares to execute San.
A Quick Recap!
In the previous episode, San learned that Yoo Ha was the leader of the Moh In How family and used his name Lee Seol to alter everything. In fact, he was his estranged brother and went by the name Lee Gyeom. After learning this truth, San grilled him about his intention. Lee Gyeom revealed that he wanted to destroy King's legacy and maintain law and order. Both shared the same goal, but Lee Gyeom used a lie to change everything. So San warned him for the last time. Later San told his subordinate about Yoo Ha's true identity and plan and asked whether they should trust him. But San believed he should trust him as they shared the same goal, but he didn't want to repeat the tragedy that happened in the past.
Later San questioned the minister about Lee Gyeom and whether he knew his father had a secret child. It seemed like everyone was now aware of San's identity except the King. Later Dan Oh saw San with a girl and wasn't happy with the sight. But San had no interest in her and shunned her offer. Later that night, San and Dan Oh had a bickering moment. San tried to explain his position, but Dan Oh wasn't ready to understand anything. Soon the scene shifted to Yoo Ha and Queen Dowager, who advised him to eliminate his brother. But Yoo Ha revealed that the Watchman was also by his side so it wouldn't be a great plan.
The Secret Romantic Guesthouse Episode 14: Release Date
The Secret Romantic Guesthouse Episode 14 will air on May 2, 2023, at 10 pm KST. The upcoming episode will focus on the new challenges San will face in his journey to claim the throne. It consists of 18 episodes with a runtime of around 50 minutes. Each episode follows a weekly release pattern airing every Monday and Tuesday night. You can stream it on Viki, while the Korean audience can watch it on SBS. Stay tuned. TechRadar247 will keep you updated.