Now the story has turned more twisted and darker than fans have ever expected. The Secret Romantic Guesthouse Episode 16 will finally reveal the true identity of Shi Yeol. Well, in the previous episode, he showed his fighting skills which surprised Hong Joo. She wondered how he could know about such skills when he was just a Flower Scholar. But she will finally learn the truth. However, other things will happen in the upcoming episode. Fans will finally learn how each character's life takes a nasty turn when their secret life comes to light. Now let's see how they all deal with the impending threat.
The Secret Romantic Guesthouse Episode 16: What Will Happen Next?
The upcoming episode will bring plenty of shocking revelations. King's doctor succeeds in saving his life, and now he can walk again. He's better than before and informs his subordinates to look at the matter. While his associates work on finding the person who had attacked the King, the former learns that Queen Dowager isn't on his side. So he confronts her and grills why she's doing this to him. But Queen reminds him about his misdeeds and tells him she would have supported him if he had been a wise King. It leads to a bickering moment between Queen and King, who seems to lose control.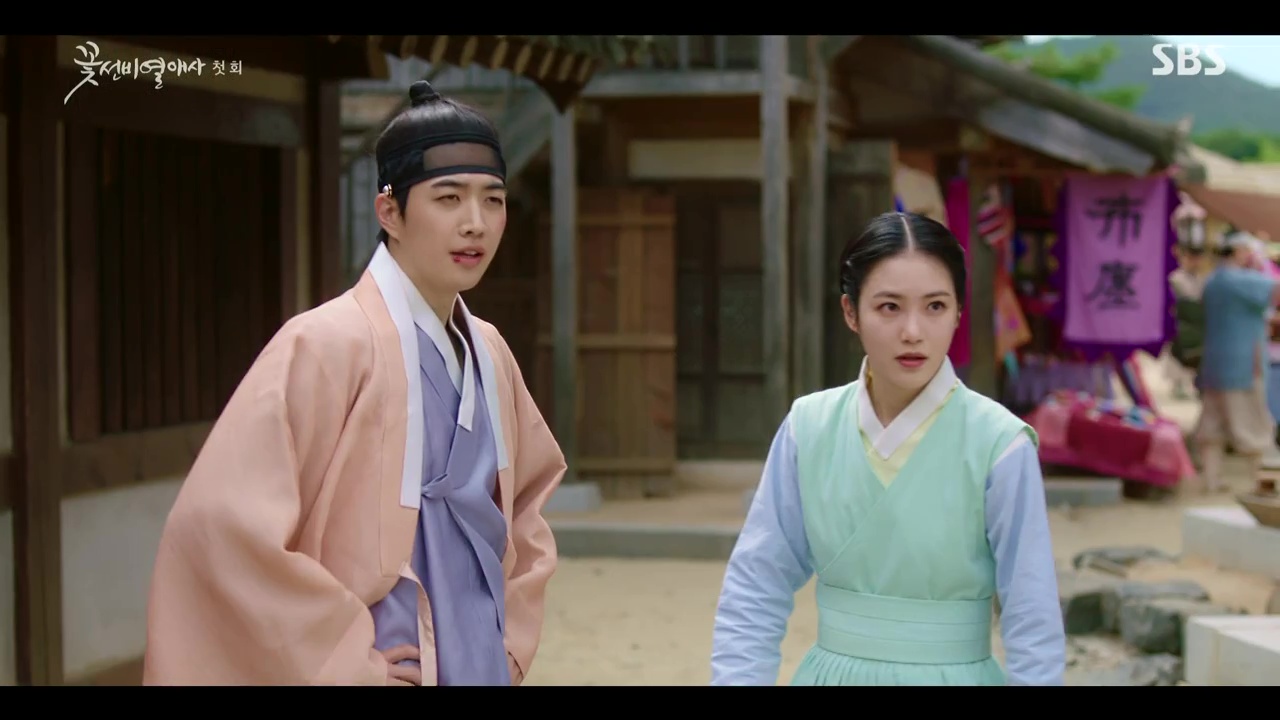 Meanwhile, San proposes to Dan Oh and tells her that she's his home from now on. They also exchange rings. But soon, things turn darker when a group of men attacks Flower Inn. San continues to fight against those while Dan Oh goes to protect someone. It looks like they are Tae Hwa's men who want to kill Hong Joo. But she is already heartbroken as Shi Yeol leaves her. He also refuses to serve as Watchman and wants to live a normal life, leaving San and Hong Joo's life at risk. As for King, he learns that Yoo Ha is Lee Seol.
A Quick Recap!
The previous episode opened up with San targeting the King, and both shot an arrow toward each other. However, San dodged the attack while King fell victim to San's attack. The arrow hit him, but before San could reach and finish his chapter, King's men arrived at the spot and saw San running away. Soon the scene shifted to Shi Yeol and Hong Joo. They were surrounded by Tae Haw's men who wanted to kill Hong Joo. Shi Yeol told her to escape, but she refused to leave him. So Shi took charge and fought fiercely with Tae Hwa's men. Hong Joo was surprised to see him in such a state. Back to San, King's men followed and caught him.
Instead of surrendering, San fought back, and they all had a fierce battle. Initially, San refused to fight back, but later he was forced to do it. While he tackled everyone, the head of the group shot an arrow injuring San, and he fell off the cliff. Meanwhile, Dan Oh was waiting for San. She seemed worried after reading the letter. Soon the scene shifted to Yoo Ha, who learned that his organization was against him now. Back to Flower Inn, San returned to Dan Oh and revealed his follower helped him escape the situation. She appeared emotionally broken and told him she was glad he made it alive, and they had a sweet moment together. Meanwhile, King's position wasn't well, and Shi Yeol decided to leave Hong Joo.
The Secret Romantic Guesthouse Episode 16: Air Date
The next episode will finally reveal how things will unfold in San's life when King finds the truth. The Secret Romantic Guesthouse Episode 16 will air on May 9, 2023, at 10 pm KST. Now only two episodes are left to reveal whether San will ever claim his throne. Each episode follows a weekly release pattern, dropping two episodes every Monday and Tuesday. The local Korean audience can catch it on SBS, while the global audience can watch it on Viki or Viu. Stay tuned. TechRadar247 will keep you updated.