Well, the previous episode dropped a mega bombshell on Kang-ho. It seems like it will help him recover his memories in The Good Bad Mother Episode 7. As the show approaches halfway, fans get a glimpse of Young-soon's condition and the reason behind her distinct behavior. Well, fans have been waiting to learn about her behavior as it has remained a mystery since the beginning. But it will take some time to uncover it as the show has just started to explore Young-soon's world and how her life is about to shatter if things don't work out well. Keep reading to know it.
The Good Bad Mother Episode 7: What Will Happen Next?
In the upcoming episode, Kang-ho realizes his mom is no longer close to him as she once was. He notices a difference in his mom's behavior. But he doesn't know that Young-soon's cancer is getting worse, causing her to give up on her pig's farm. She also worries about Kang-ho and tries all the means to expedite Kang-ho's recovery. Young-soon also worries that she will pass away before major improvements are made in his health. Amid this, Jou-ri village learns about Young-soon's condition and makes a bold move. Woo-byeok decides to use this as an opportunity as well as Young-soon. As for Mi-joo, she bonds with Sam-sik over their failing lives but vows to return on track.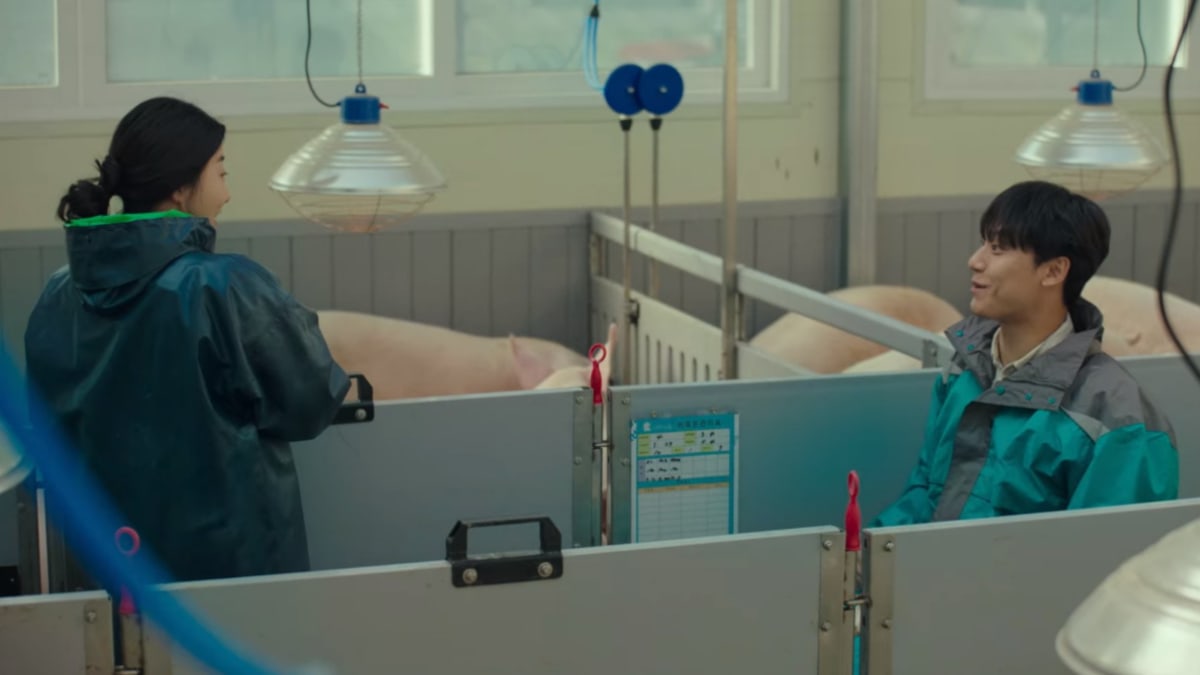 A Quick Recap!
In the previous episode, Song's two men sneaked into Kang-ho's house to find something. Soon after hearing his voice, the two men hid inside the closet, but Kang-ho realized somebody was there after noticing his stuff was out. However, chaos hiked as the assassin arrived, but they jumped out to catch him. But the assassin escaped on his bike and informed Tae-soo about his failure. On the other hand, Song's men discovered the man's identity after seeing his tattoo. Meanwhile, Young-soon came home, and a distraught Kang-ho explained the situation. But she thought he was trying to cover for Lion and scolded him.
At Song's place, he was furious that his men failed to find an original copy of Tae-soo's paternity test. He revealed that Tae-soo would be after Kang-ho, so they needed the protect the latter. That night Kang-ho had a hard time sleeping while Young-soon recalled Kang-ho reciting the Traffic Act and thought she needed to wait till his memories returned. The following day, Baek Hoon-ah met Chief Son Yong-rak's place. It later turned out that they were classmates in school and then caught up together. During this time, Hoon-ah brought up Young-soon. As for Kang-ho, he followed Mi-joo to the town only to get disappointed.
The Good Bad Mother Episode 7: Release Date
The Good Bad Mother Episode 7 will air on May 17, 2023, at 9.30 pm KST. The upcoming episode will finally reveal how Young-soon will react after learning about her son's dark fate. It consists of 14 episodes an hour long. Each episode airs every Wednesday and Thursday night. You can stream it on Netflix, while the local Korean audience can watch it on JTBC. Stay tuned. TechRadar247 will keep you updated.