Kang Dong-joo's arrival changes the entire atmosphere of the Doldam Hospital. While some are glad to see him there, others have some serious issues with him joining the Trauma Center. However, his behavior will bring him to the center of the drama in Dr. Romantic Season 3 Episode 14. Well, the last episode hinted at his bitter relationship with Woo-jin and Eun-Jae. Now in the upcoming episode, fans will see him getting in hot water. Has it something to do with the trio's past? Perhaps not! Fans will soon learn how things will get worst in the Trauma Center and who's to be blamed. So let's see how things will move now.
Romantic Season 3 Episode 14: What Will Happen Next?
The upcoming episode will focus on Dong-joo's journey as the head of the trauma center. Soon an emergency case will arrive at the center, and the doctors will rush to save the patient. However, Eun-jae and Woo-jin will be left surprised by Dong-joo's speed. He works incredibly fast, so they need help matching his speed. Further, his speed creates complications during the surgery. But soon after, Eun-jae finds a shocking patient as he notices blood on the floor. It quickly leaves Dong-joo on edge as he needs to make a quick decision that may affect someone's life. Meanwhile, Min-guk questions Sa-bu's decision and tells him that favoritism doesn't work here. As for Ah-reum and Eun-Tak, things will get darker.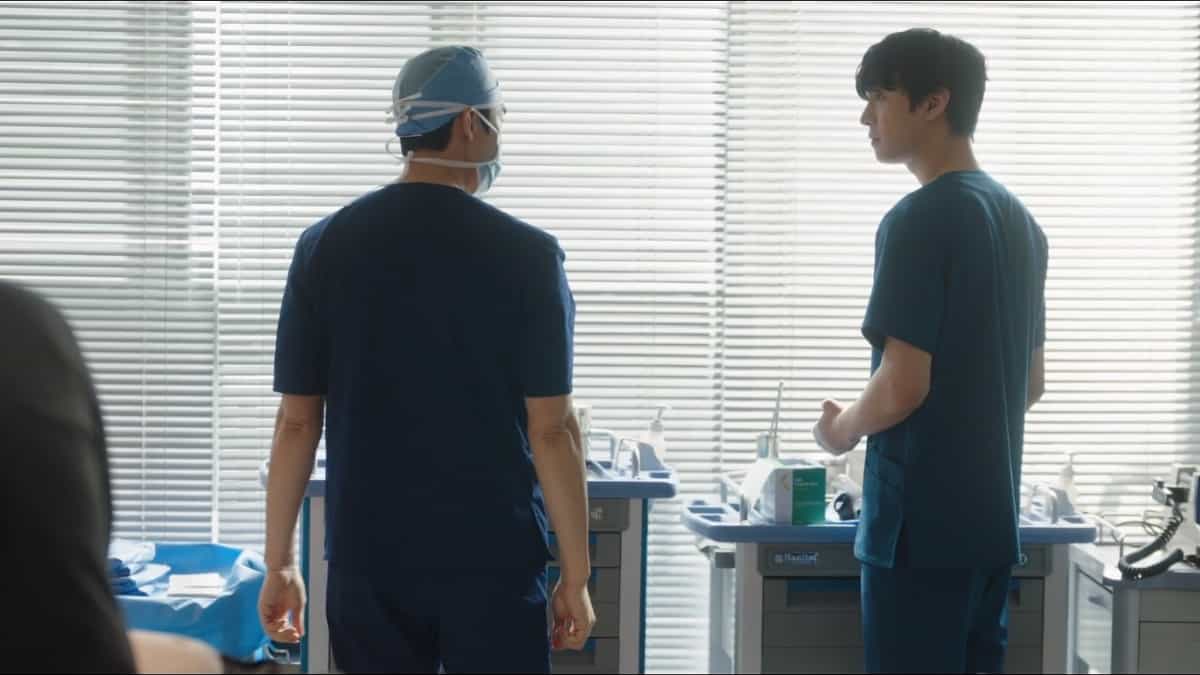 A Quick Recap!
Previously in Dr. Romantic Season 3 Episode 13, Eun-Jae and Woo-jin were surprised to see Kang Dong-Joo. Well, the trio shared history, and his arrival reminded them about their horrifying time with him. However, the rest of the staff joyfully welcomed him. It took a little time for both Woo-jin and Dong-joo to end up in a fierce conflict in the staff room. But the latter cut it out and headed for proceeding with his journey as the interim head of Doldam's Trauma Centre. Meanwhile, Eun-Tak had a hard time as he struggled to amend with Ah-reum. Even Dong-hwa's advice didn't seem to work here. On the other hand, Dong-ju had a hard time believing his junior had now become the head of the trauma center.
The new head gathered the staff at the Trauma Center and announced the new rules. He said the center would only treat severe trauma cases; the rest were sent to Doldam Hospital. While everyone was shocked, Sa-bu told them to follow the new head's order. But it pressured the hospital as non-trauma cases were sent to the hospital, while the Trauma Centre remained vacant for almost three days. Later Eun-Jae received a call from ER and took the matter to Dong-Joo. But he passed it to Sa-bu, who was doing surgery. So furious, Eun-jae went to perform the surgery on her own after lashing him out.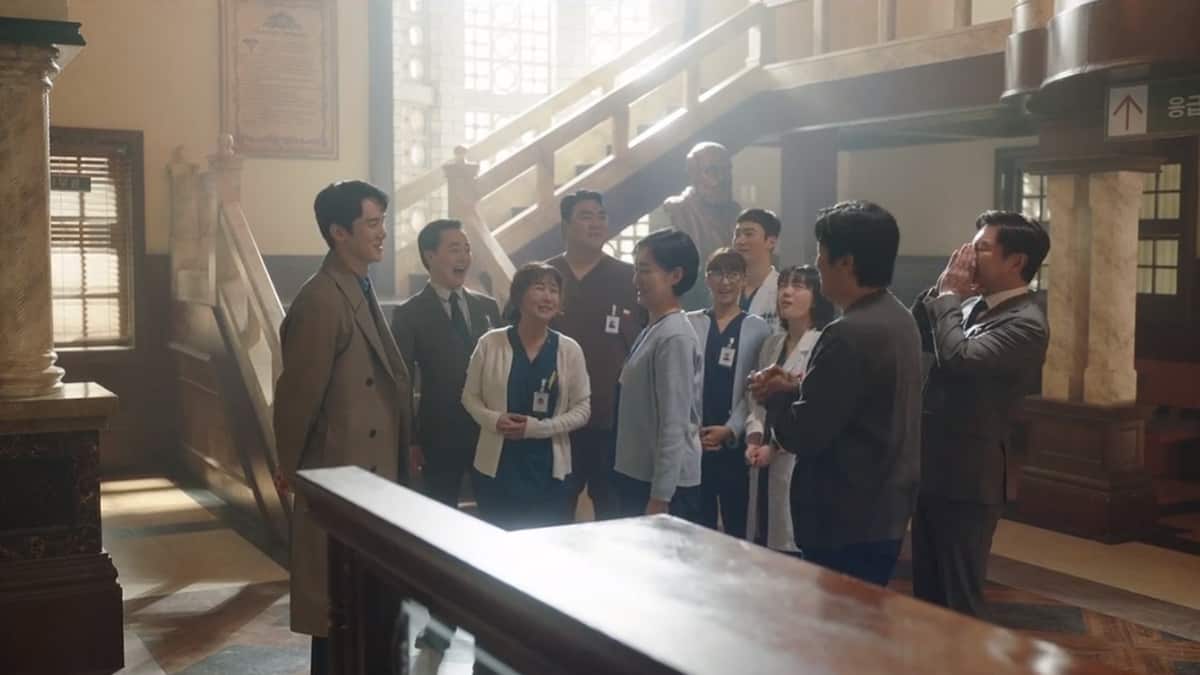 Romantic Season 3 Episode 14: Release Date
The forthcoming episode will shed light on Sa-bu's favorite student and the problems aligned with that person. Dr. Romantic Season 3 Episode 14 will air on June 10, 2023, at 10 pm KST. The series consists of a total number of 16 episodes, so just two more episodes are left to wrap up the storyline. But can it wrap up Dong-joo's arc? You will learn it soon. So don't miss it; it is available to stream on Disney+. Meanwhile, the local Korean audience can catch it on SBS Orginal. Stay tuned to TechRadar247 for more such updates, and keep watching.