Doldam Hospital is now at its end. Kim Sa-bu has done so much to make the hospital reach a great height. However, he will soon meet a dark fate in Dr. Romantic Season 3 Episode 16. Well, the previous episode left everyone surprised when the forest fire reached the Doldam Hospital. Further, the episode was more like a character development where Woo-jin learned about his potential. But now he needs to make a bold decision that can change his and everyone else's life. Can he deal with the new challenges and pressure? Let's see how things will move ahead in the season finale.
Dr. Romantic Season 3 Episode 16: What Will Happen Next?
The upcoming episode begins with the Doldam Hospital evacuation. The forest fire has reached the hospital, and Min-guk orders everyone to leave. They all rush to the exit point only to learn that Kim Sa-bu is missing. Meanwhile, Sa-bu is heading somewhere, but it remains unclear what he's up to. As for Woo-jin and Eun-jae, they are shocked by this revelation and decide to return to the hospital to find Sa-bu. Soon a search operation begins in Dr. Romantic Season 3 Episode 16, where everyone tries their best to find Sa-bu. But he's nowhere to be found.
Meanwhile, Assemblyman Ko meets with an accident, and he's rushed to the hospital. His condition seems to be at its worst. So the doctors need to perform a quick surgery to save his life. On the other hand, patients continue to rush to the hospital. There are cries, and unfortunately, the doctors don't seem in the best position to deal with the mess. As for Woo-jin, he needs clarification about what he wants. A monologue says, "Life is unpredictable. Sometimes nothing happens, while sometimes everything happens all at once."
A Quick Recap!
The penultimate episode opened up with anesthesiologist Shim Hye-jin's return and the forest fire news that alerted everyone at Doldam. But the situation was out of control at the Trauma Centre. The staff was protesting, so there was no doctor to help people. So Min-guk asked Dong-Joo to deal with the staff and get them back to their position, but he refused and sought Sa-bu's help. However, Woo-jin broke the news about the forest fire to the protesters, which made them realize their duty toward patients. Soon they all returned to the trauma center and started helping others struggling to deal with the hand full of wounded patients.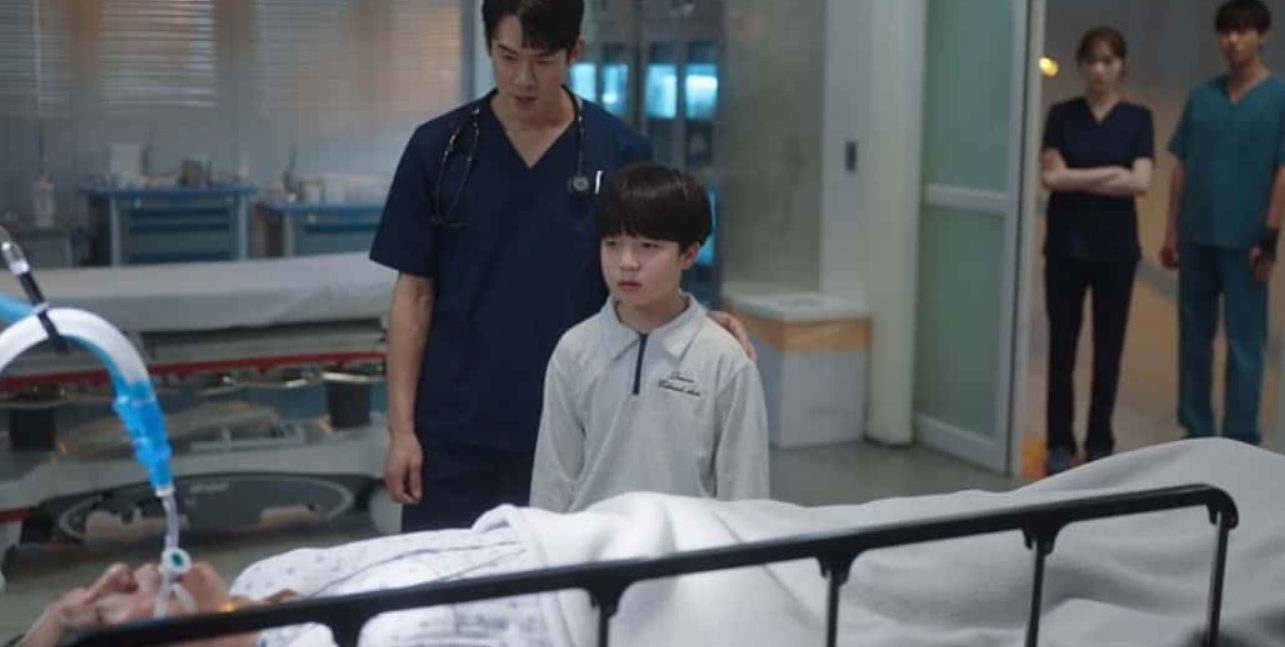 Suddenly, a burn patient arrived at the trauma center, but Sun-woong could not notice the burn because of his color blindness. However, Sa-bu arrived at the right time, found out about the cause of the burn, and soon prepared for the treatment. While the patients from the fertilizer factory were sent to the hospital, other critical cases were brought to the trauma center. Meanwhile, Ah-reum seemed upset after getting no reaction from Eun-tak following their break up. Dong-joo questioned Woo-jin's decision at the trauma center and appeared stunned by the latter's answer.
Dr. Romantic Season 3 Episode 16: Release Date
The forthcoming episode will focus on Sa-bu's fate. You will learn whether he will survive in Dr. Romantic Season 3 Episode 16, which will air on June 17, 2023, at 10 pm KST. This is the final episode of this season, with a runtime of around 60 minutes. So don't miss it. You can find it on Disney+, while the local Korean audience can stream it on SBS. Stay tuned. TechRadar247 will keep you updated.