While Sex And The City, the revolutionary show, has ruled the TV shows for almost a decade, its spinoff is all set to explore the new hurdles the characters will face. And Just Like That Season 2 Episodes 1 & 2 have just dropped the teaser trailer, and fans can explore new bombshells and some character development in the upcoming season. The previous season's finale undoubtedly helped Carrie learn more about herself and what she was looking for. So now, in the upcoming episodes, she will return with a bang to handle all the challenges gracefully. Keep reading to know that.
And Just Like That Season 2 Episodes 1 & 2: What Will Happen Next?
The upcoming episodes will continue to test Carrie's newfound romance with podcast producer Franklyn. It will also explore a career change as she hosts the podcast Sex and the City. However, Carrie will also reflect on her wedding dresses from her aborted marriage with Mr. Big. Not only this, but she will also reunite with her ex Aidan Shaw. It looks like the widow will get several romantic options to explore. Meanwhile, Miranda will deal with the aftermath of her romance with Che. Well, things will soon complicate with her career and marriage to Steve.
So she will definitely return to New York. Apart from this, the show will also explore Che's backstory and delve deeper into his family. And Just Like That Season 2 Episodes 1 & 2 will also explore Charlotte's struggle with her growing children. She will also explore her friendship with fabulous Lisa Todd Wexley. There's a possibility that Rock will figure out their gender identity. The upcoming episode will also reveal the future of Seema's new romance and Nya's marriage.
A Quick Recap!
The season finale of And Just Like That began with Miranda's romantic fantasy being put into action when Che announced they were moving to LA to shoot a TV pilot. So Miranda decided to follow him by dropping a prestigious internship. But it created issues for Carrie as she had never stayed without her best friend, Miranda. In fact, Carrie asked her what she was going to do in LA. However, soon the scene shifted to the snowy New York street after Lexi Featherston's funeral. Meanwhile, Miranda questioned Carrie's decision to head to Paris. On the other hand, Rock had some complications with the parents.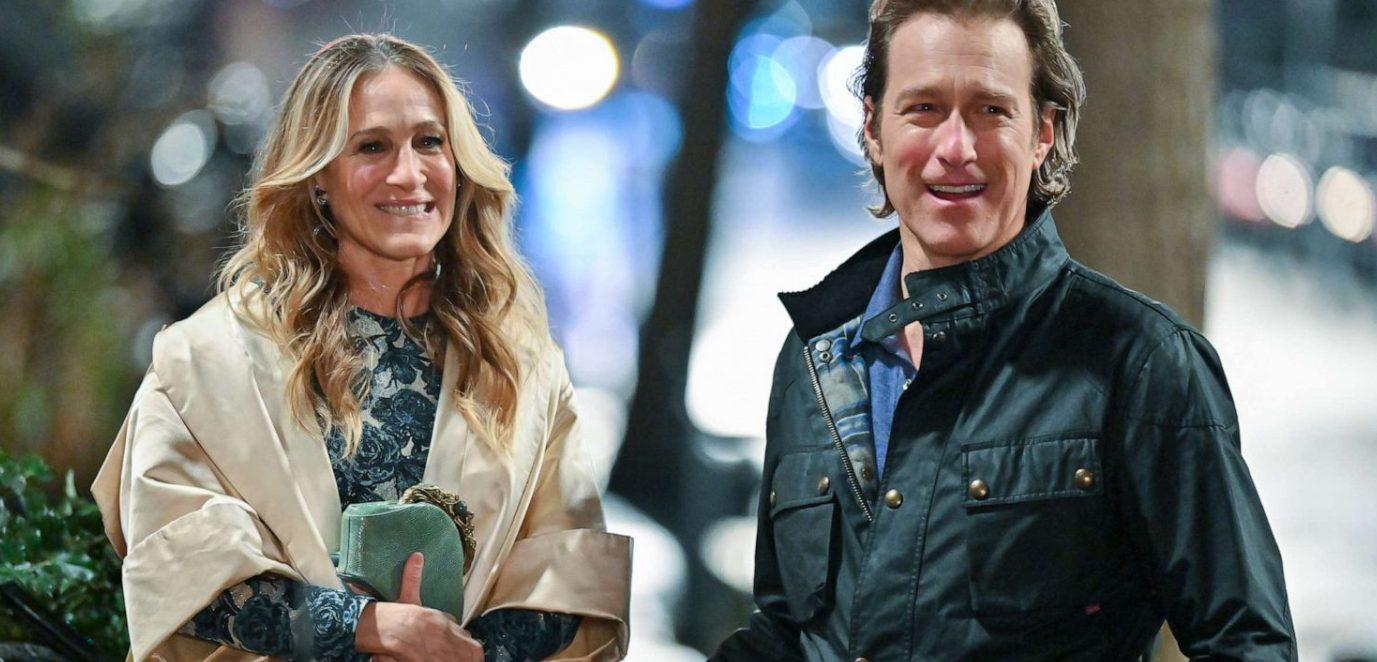 Invoked by Gen Z's principles, Rock used they/them pronouns and didn't want to be labeled as nonbinary, a girl, a boy, a Jew, or even a New Yorker. But Charlotte revealed that she was into labels. So it created a problem between the two. As soon as the episode progressed, it showed Carrie being haunted by Big. It appeared Big was trying to tell her something and eventually appeared in her dream to reveal what she should do in Paris. It turned out to be the permission that Carrie needed to move on finally. The scene was a bit emotional. However, she felt pressure but figured out how to deal with things.
And Just Like That Season 2 Episodes 1 & 2: Release Date
The upcoming episode will provide a better picture of the characters' fate and how they will deal with it. And Just Like That Season 2 Episodes 1 & 2 will air on June 22, 2023. It consists of a total number of 11 episodes which follows a weekly release pattern, dropping two on Thursday night. It will be exclusively available on WarnerBros. Discovery's rebranded streaming platform Max. Stay tuned. TechRadar247 will keep you updated.