The farthest Tae Kyun and Yeon Doo go, the more trouble they encounter. Well, the couple is trying to deal with several problems at once, including the baby, which has yet to arrive. However, things aren't getting simple in their life, and now, in The Real Has Come Episode 28, another bombshell awaits them. Tae Kyung will learn about his father's biggest and boldest decision which will not only affect their company but also create a mess in his life. So he needs to act smartly to stop his nemesis from entering his family business. Meanwhile, someone closer to Tae Kyung will suffer greatly. Here's how The Real Has Come Episode 28 will affect his life.
The Real Has Come Episode 28: What Will Happen Next?
Tae Kyung is trying to deal with the new partnership as Joon Ha has joined hands with his father, earning an upper hand in NX Group. It will soon help him create as many problems as possible in Tae Kyung's life. Further, he can now oversee the couple. As for Se Jin, she is trying to unearth Geumsil's secret. She is determined to expose her. However, Se Jin also thinks about blackmailing Geumsil and forcing her to separate Tae Kyung and Yeon Doo. As for Yeon Doo, she gets a realization that will ultimately spiral her life. Things are getting pretty tricky now for everyone. Meanwhile, Geumsil will struggle with the aftermath of the class president, ultimately creating problems between her and Yeon Doo's mother.
A Quick Recap!
In the previous episode, Sang Hoon confessed his feelings for Ji-Myeong. She wasn't expecting this; she was just trying to make her husband jealous. But now things went out of her hands. Sang Hoon now wanted to explore their connection. On the other hand, Ji-Myeong was afraid of Hyun-woo's reaction. She soon learned that Yeon Doo, Tae Kyung, and their mom had heard Sang Hoon's words. Instead of making things clear, Ji-Myeong decided to play along. On the other hand, Tae Kyun's mom had a word with Yeon Doo, which questioned her equation with Tae Kyung. No doubt, he loved her and wanted to be with her. But Yeon Doo wasn't looking forward to continuing their relationship.
So she headed to see Tae Kyung. But he was already busy with work as things got out of his hands. Meanwhile, Se Jin and Joon Ha's plan succeeded. Now Se Jin had the power to mingle with the couple's life. At school, the election result was about to release. Geumsil and Yeon Doo's mother stood against each other, and the former feared the election result. She was desperate enough to win. However, things turned out differently. Meanwhile, at the house, Tae Kyung learned about the business partnership that left him in the dark.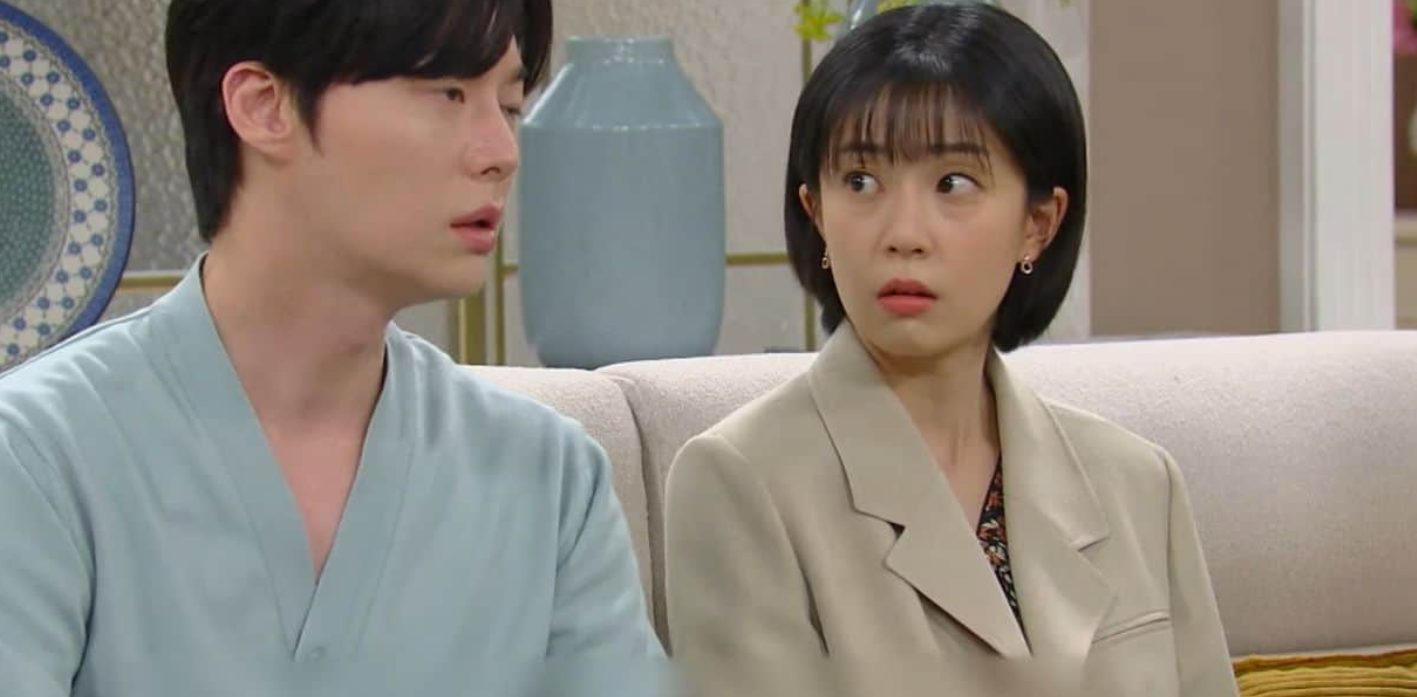 The Real Has Come Episode 28: Release Date
The next episode will finally reveal more about Joon Ha's plan. You will learn it in The Real Has Come Episode 28, which will air on June 25, 2023, at 8 pm KST. It follows a weekly release pattern, dropping two episodes on Saturday and Sunday nights. You can stream it on Netflix. Meanwhile, the local Korean audience can watch it on KBS2. Stay tuned. TechRadar247 will keep you updated.