Finally, Ella can proudly say she is in a romantic relationship with Ty as the pair officially announced they are a couple. So now Ty won't try to flirt around the other girls who walk into the villa. But another couple may follow in Ty's footsteps in Love Island Season 10 Episode 23. Fans will be surprised to learn about that couple. While things are perfectly settled, Kady will create issues for the other islanders, including Zach. Well, Zach and Molly were the strongest couple in the villa. But after her exit, things had challenged a lot. Now Zach will finally open up about Molly's exit. Did he want to leave the villa too? Keep reading to know that.
Love Island Season 10 Episode 23: What Will Happen Next?
It will be a new sunshine in Love Island Season 10 Episode 23, as Mehdi and Whitney have decided to explore more. Now they are finally on the same page and open to know the new single who walks in. While things are somewhat improving for the couple, Kady is still unsure about her feelings for Zach. Zach is undoubtedly attracted to her and wants to explore their connection. But Kady may find someone more attracted to Zach, creating issues between them. As for Mitch and Jess, they will continue to explore their friendly relationship. Well, things aren't going anywhere in their life. However, the couple may find a ground to spice things up. Unfortunately, the islanders will soon learn another jolting news. The upcoming episode will also feature an elimination, leaving a couple's fate in limbo.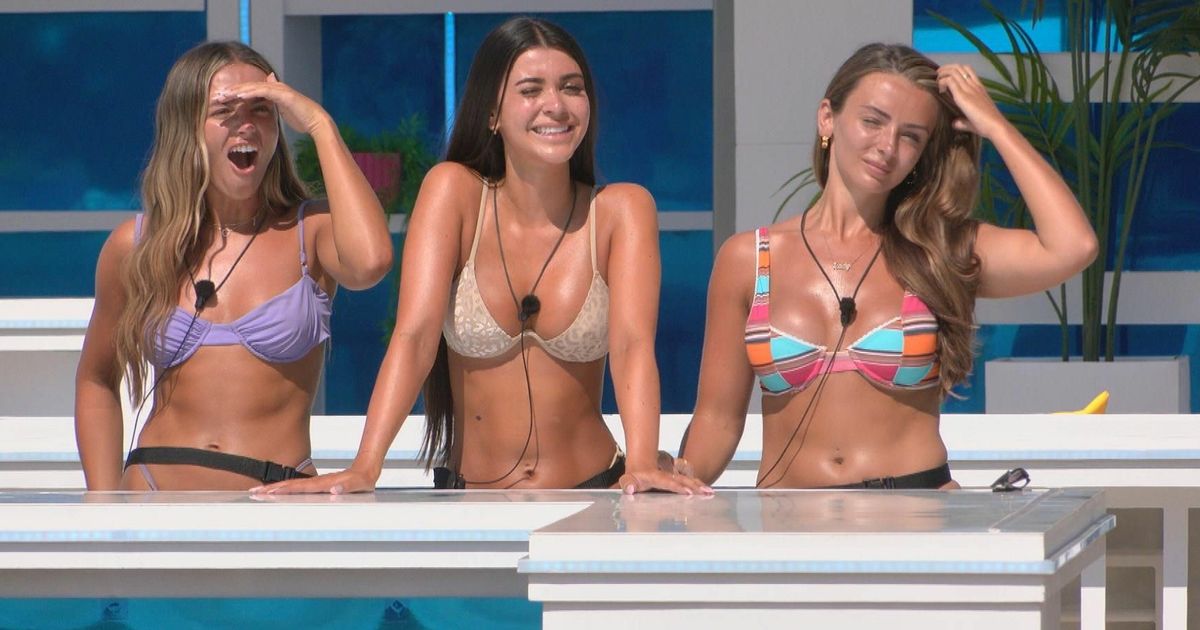 A Quick Recap!
The previous episode opened up with Whitney acting weirdly as she picked Zach and said she wanted to try something different. Mehdi was clear that she was pissed off and upset because he kissed four girls to win the challenge. Meanwhile, Ty confessed his feelings for Ella. But she wasn't convinced by his words and believed he was still playing his cards. However, the pair later ended up kissing and agreeing to stay together. As for Whitney and Mehdi, they faced a dramatic aftermath of the heart raise challenge. On the other hand, Zach finally picked Kady to have a chat. He confessed his heart raised when she performed in the challenge.
It later showed his interest in Kady. Back to Mehdi and Whitney, they decided to speak to each other again. But it didn't appear that things were getting clear between them. The following day, the girls discussed Whitney and Mehdi's situation. As for Mehdi, he didn't like this side of Whitney. So he tried to resolve the conflict, but Whitney decided to play her cards and explore more. Later that day, the islanders received a text requesting Ty and Ella to head for their first perfect date outside the villa. In the night, the islanders were shocked as Zach took Kady to the terrace. He finally confessed he felt for Kady and was glad she picked him up before making his first move.
However, Kady stopped him from kissing her. But it attracted Zach more towards her. On the other hand, Mehdi and Whitney had another chat. He apologized for his behavior, and they decided to stay open. Meanwhile, Ty and Ella were officially closed off.
Love Island Season 10 Episode 23: Release Date
The next episode will face another elimination ceremony. So it remains to be seen who will say goodbye to the villa. You can catch it on Love Island Season 10 Episode 23, which will air on June 27, 2023, at 9 pm BST. It is available to stream on ITV2 for the UK audience. However, the reality dating show is unavailable in regions like the Philippines, Japan, Korea, and India. But the US and Australian audiences can watch it on Hulu and 9Now. Stay tuned. TechRadar247 will keep you updated.