The more the series progresses, the deeper it delves into Ji-eum's past life. Since the beginning of See You In My 19th Life, it hasn't revealed the mystery behind how she remembers her past lives. So fans can expect to learn a bit of tease regarding this mystery in See You In My 19th Life Episode 6. But before that, they might get a better look at Seo-ha's inner thoughts. Well, he's a broken soul, and dealing with the aftermath of the accident becomes quite challenging. So now it will be interesting to see how he handles all the depressive thoughts. Will he survive this time? Let's see.
See You In My 19th Life Episode 6: What Will Happen Next?
After Seo-ha learns his new fond feeling for Ji-eum, things will get a little challenging for him. He can't get over his past and the accident that caused Ju-won's death. But he senses that something is different with Ji-eum and decides to know her more in See You In My 19th Life Episode 6. This will bring a new phase in his life as Ji-eum is determined to bring his smile back. Meanwhile, Do-yun and Cho-won wish for the former to come into a relationship with Ji-eum. While things appear to work smoothly, Do-yun receives a call that changes everything. It may also affect Seo-ha's present investment and life.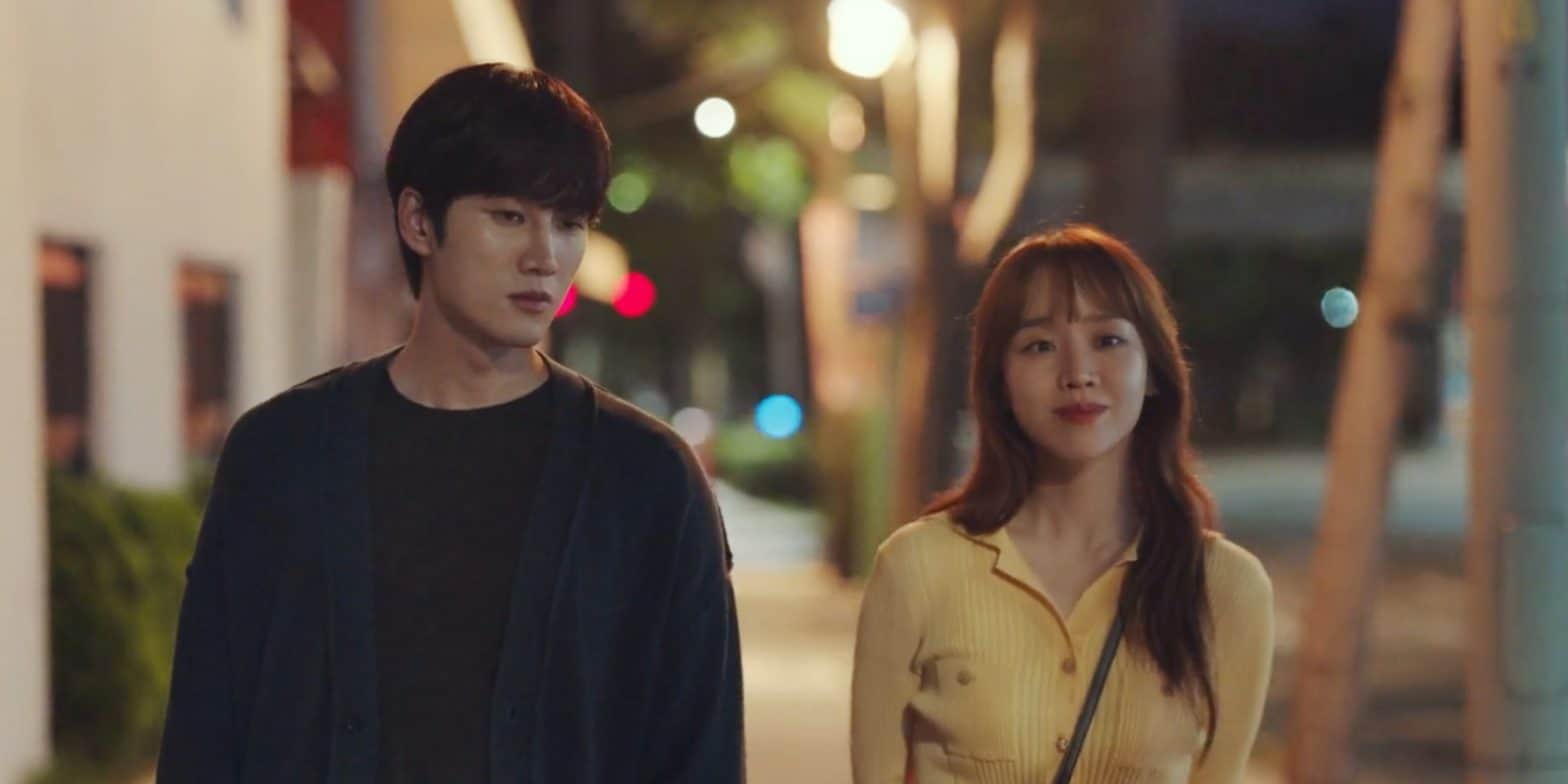 A Quick Recap!
The previous episode saw Ji-eum trying to contact Do-yun to pick Seo-ha. But he wasn't available. So she decided to carry him. Since she could not deal with the falling Seo-ha from the cart, she asked Cho-won to help her. Meanwhile, Mun Jeong-Hun and Do-yun meeting was successful, but the latter was pissed off with Mun Jeong-Hun. This was because the former tried to buy Do-yun's loyalty, but he turned the offer down and left. On the other hand, Ji-eum and Cho-won finally reached home. But they soon realized they didn't know Seo-ha's home passcode. So they called Do-yun for help.
Luckily, he was present and helped them. Later, they managed to get Seo-ha into bed, but he started having nightmares. It confused him, believing Ji-eum was Ju-won, so he begged her not to leave him again. This made Ji-eum realize that she needed to protect him at any cost. He kept calling her name while Cho-won and Do-yun were surprised to see him in such a condition. The following day, Seo-ha couldn't believe his eyes that he was sleeping with Ji-eum. However, Do-yun cleared his thoughts. He also encouraged Seo-ha to move on and take this situation as a sign to move on.
See You In My 19th Life Episode 6: Release Date
The upcoming episode will bring the pair closer than ever. See You In My 19th Life Episode 6 will air on July 2, 2023, at 22.30 KST. The 65-70 minutes long episode follows a weekly release pattern, dropping two every Saturday and Sunday night. That is available to stream on local Korean networks such as JTBC, while global fans can watch it on Netflix. Stay tuned. TechRadar247 will keep you updated.