The Abi-Mitch drama will take a new height in Love Island Season 10 Episode 46. Well, the couple isn't together after Ella B picked him up. But things will turn more dramatic and dirty between them after the upcoming challenge. Fans have seen them dealing with plenty of ups and downs, but now it seems like everything will crumble after Mitch's statement. While Love Island will be surrounded by chaos, someone is set to take their relationship to the next level. So far, fans have seen Tyrique and Ella's relationship, and now the couple will make another announcement. Let's see what it will be.
Love Island Season 10 Episode 46: What Will Happen Next?
After the elimination ceremony, things aren't the same between the islanders. The hatred between Abi and Mitch will explode in Love Island Season 10 Episode 46 after the new challenge. This time the islanders are asked to vote for the least sexually compatible couple. While the couples try to come up with their perfect reasoning, Mitch calls Abi and Scott fake. Mitch says they are only together because he doesn't want to be with Abi. It pisses her off, and soon it leads to another conflict between the two. Scott also decides to play dirty, leading to a messier drama between the three of them. On the other hand, Ella and Tyrique are now an official couple and are ready to take their relationship to the next level.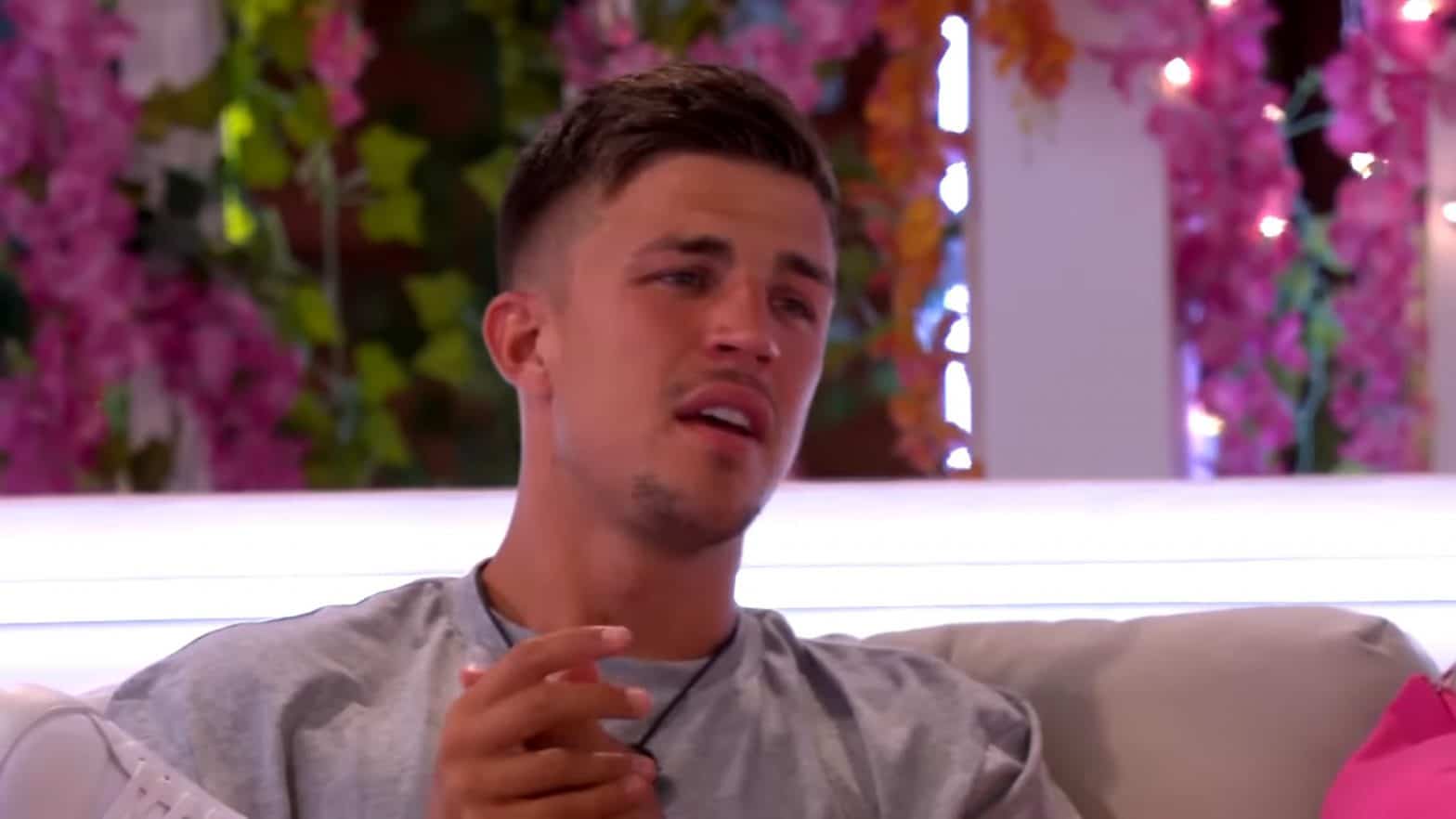 A Quick Recap!
After the beach party, the islanders wondered who would leave the show in the previous episode. Ella Thomas and Tyrique discussed the possibility of Ouzy and Kady returning with Whitney and Lochan. However, everyone remained surprised after seeing Ella B and Mitch walking into the villa. Ty called it a wrong decision. It created a problem between him and Mitch. After the unsettling conversation, Molly seemed happy to learn that Kady wasn't coming back. On the other hand, Ty and Mitch sat down for a conversation. The latter said Ty's behavior hurt him, and the former apologized too. As for Ella B, she was upset that Abi backstabbed her.
The following day, Zach and Lochan discussed the former's situation. Molly was still pissed off, and now things turned more dramatic between the pair. As for Scott and Abi, they seemed pissed off to see Mitch and Ella B back. Meanwhile, Zach tried his best to be on good terms with Molly. Later that night, Ty asked Sammy and Zach to help him as he wanted to propose to Ella. They came up with a brilliant plan, and everyone decided to work on it accordingly. As for Mitch and Ella B, they seemed confused. Soon their perfect date night appeared, and Ella was surprised but happy to share that moment with him.
Love Island Season 10 Episode 46: Release Date
The forthcoming episode will dig deeper into everyone's hidden intentions. You can catch it on Love Island Season 10 Episode 46, which will air on July 20, 2023, at 9 pm BST. The show airs daily except Saturdays. That is available to stream exclusively on ITV2 and ITVX. Meanwhile, the global audience has to check the availability in their region. But the US and Australian audiences can stream it on Hulu and 9Now. Stay tuned. TechRadar247
will keep you updated.