Since the show is edging closer to its end, someone will say goodbye to Love Island Season 10 Episode 54. Fans are already looking forward to seeing who will win this season. And now Tyrique and Ella are finally a real couple. This means they are the strongest couple in this season's history. But the couples have to vote for the least compatible couple of season 10. So the upcoming episode will drop the jolting surprise. Further, the previous episode has already hinted at rivalry and emotional crisis, which will make things traumatic for someone. Who will be that couple? Let's see!
Love Island Season 10 Episode 54: What Will Happen Next?
Although Ella B is now aware of Mitch's true feelings, his fake comment still plays back in her head. So undoubtedly, it will create a mess in the couple's life. However, Ella B believes it's better to let it go. But Love Island Season 10 Episode 54 will bring more trouble in the islanders' life as they have to decide who will leave the villa. Now the decision is in the islanders' hands as they have to cast a vote for the least compatible couple. Mitch and Ella B believe Zach and Molly are the least compatible as they are poles apart. However, the rest of the islanders think Mitch and Ella B still need to give each other some time. It may be their last day in the villa. But the announcement will soon be made.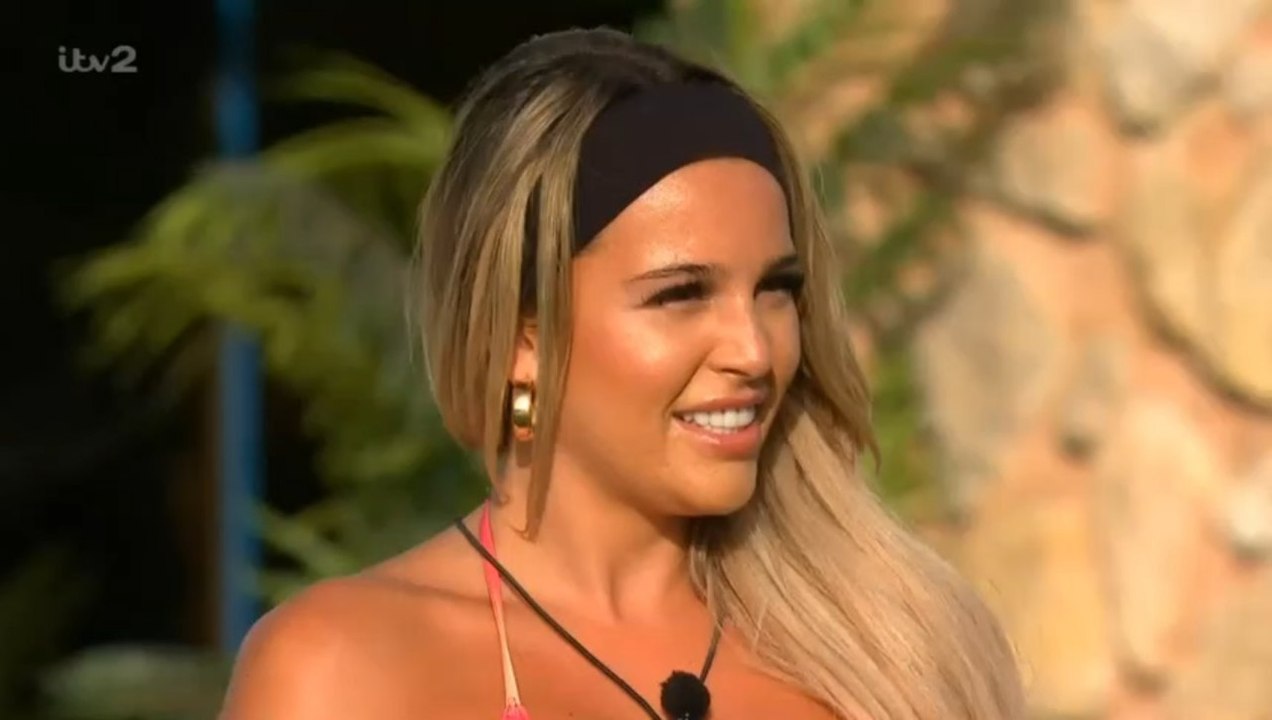 A Quick Recap!
Previously on Love Island Season 10 Episode 53, Ella B received a text asking them to leave the villa for their final date. Mitch and Ella B had their perfect date near the waterfall. He believed it was an ideal date as he got time to know her, while he was the one who called her fake last night. As for Ella B, she doubted his intention. She feared his head being scrambled again outside the villa. But the pair ended on a positive note sealing the date with a kiss. At the villa, Molly and Whitney discussed Mitch calling Ella B fake. Well, the emotions were running high as it was the couple's first final date. However, they needed to make a bold decision.
But after learning the fake comments, Ella B called Mitch as she needed urgent clarification. It further created tension in the villa. On the other hand, Molly and Zach had a perfect final date in a luxurious pink wonderland. Well, it was her dream to visit it. Soon Zach popped the question, and now Molly needed to answer it. Next were Ella and Ty, their dream was fulfilled as their final date took place in a courtyard. The couple discussed their time in the villa and how everything strengthened their bond. Ty also discussed his growth in the Love Island villa before asking an important question to her. Now the islanders needed to make a decision that would leave someone's fate up in the air.
Love Island Season 10 Episode 54: Release Date
The forthcoming episode will bring more chaos to the islanders' life. You can catch it on Love Island Season 10 Episode 54, which will air on July 28, 2023, at 9 pm BST. It's exclusively available to stream on ITV2 and ITVX. The all-new episode airs every day except Saturdays, and the dating reality show is all set to finish its journey. So don't miss it. The US and Australian audiences can catch it on Hulu and 9Now. Stay tuned. TechRadar247
will keep you updated.