The week is about to end, and now Love Island UK will finally announce the winner. But before that, someone will say goodbye to the villa. The islanders enjoyed their final dates and decided which couple should leave the villa. It has already created a mess in the villa. However, Love Island Season 10 Episode 55 will take a break from the drama. Instead of focusing on the dumping ceremony, the upcoming episode will give highlights of this week and how everyone handled things beautifully. Well, Abi and Scott left the show this week, but expect to see more of them in this forthcoming episode. Keep reading to know more.
Love Island Season 10 Episode 55: What Will Happen Next?
Well, the islanders have already voted for the least compatible couple. They are Mitch and Ella B and Whitney and Lochan. However, Love Island Season 10 Episode 55 won't focus on the aftermath of their decision. Instead, it will feature some unseen clips. Now, fans will learn how the islanders behave when they aren't doing any drama. This week was full of ups and downs for some couples, especially Mitch and Ella B. So it will be interesting to see how Mitch handles everything when his head isn't crystal clear. Further, the upcoming episode will feature some of his comments which Love Island has never featured. So get ready to see some behind-the-scenes unfiltered drama.
A Quick Recap!
Following the final date, Tyrique was excited as it was the first day after he entered the actual relationship. Finally, Whitney and Lochan received their final date text. On the other hand, Mitch and Ella B were trying to deal with the aftermath of his "fake" comment. She addressed her doubts and asked Mitch to clear his head before entering a relationship. Later Sammy received a text where boys were asked to complete undercover assignments in an hour without being caught. As for Whitney and Lochan, they had a perfect yacht date. Back at the villa, the boys started their assignment. However, the girls were suspicious of their intention.
Later Jess refused to try a smoothie, which was part of their assignment and made things worst for the boys. Sadly, they failed to finish the job, losing the winning prize. Soon, Whitney and Lochan returned and shared their perfect moments. Shortly after, Jess received a text about their final date. The couple had a ballroom date as they were big fans of the ballroom. It was their first date as boyfriend and girlfriend. Meanwhile, Ella B talked about favoritism in the villa. Love in the air in the villa. Everyone was having a wonderful time when Sammy and Jess returned. The islanders made their decision, and now the vulnerable couples were Ella B and Mitch and Whitney and Lochan.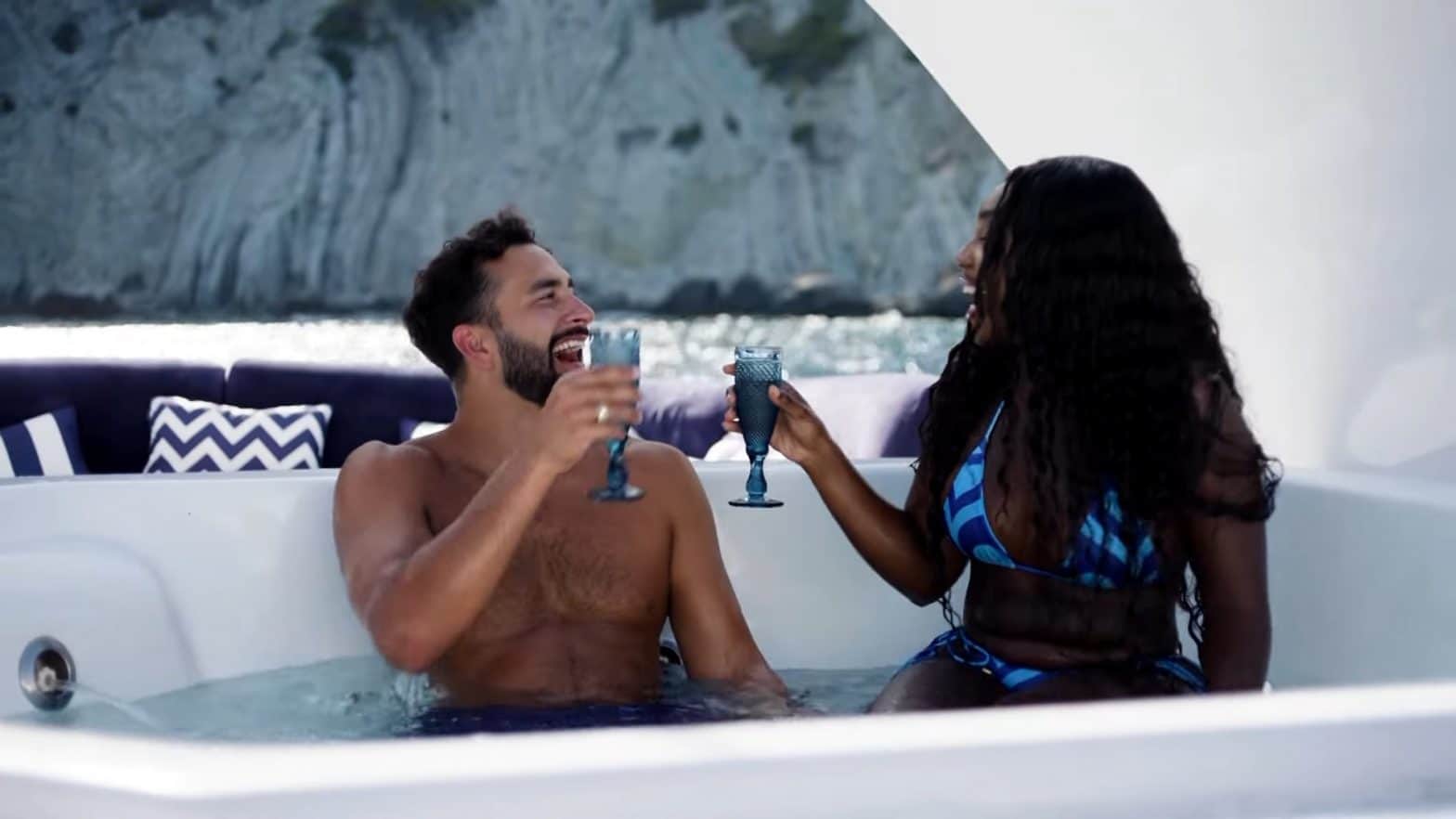 Love Island Season 10 Episode 55: Release Date
The upcoming episode will finally make things clear for Ella B and Mitch. Catch it on Love Island Season 10 Episode 55, which will air on July 29, 2023, at 9 pm BST. The all-new episode is available to stream daily on ITV2 and ITVX. Meanwhile, watchers from Australia and US region can catch it on 9Now and Hulu. It's already in its final week and will soon announce the winner. So don't miss it. Stay tuned. TechRadar247
will keep you updated.