After a stormy night, things will finally get better in Do Ha's life in My Lovely Liar Episode 10. But sadly, this surge of happiness will be short-lived. This is because the upcoming episode hints at another shocking discovery that will leave everyone's life on edge. Now, it will be challenging for Sol Hee to trust anyone. As for Kang Min, he will question his decision. Does this discovery have something to do with Do Ha? Was Kang Min right about Do Ha? Is the latter hiding something from everyone? Well, there are plenty of questions, and My Lovely Liar Episode 10 will finally answer them all. So, let's see what will happen next in the tenth episode.
My Lovely Liar Episode 10: What To Expect Next?
Kang Min arrived at the right moment and saved Do Ha while Eom Ha was about to stab him in the previous episode. The closing moment also showed how they ended up on good terms. Finally, in My Lovely Liar Episode 10, things will settle between Kang Min and Do Ha. Min may start to believe in the latter and give him another chance to prove his innocence. Later in the upcoming episode, Sol Hee and Do Ha will also go on another date and spend some beautiful time together. But their happy moments will be ruined when the cops discover Eom-ji's body, leaving everything on edge, especially Do Ha's life.
A Quick Recap!
After disastrous events hit the couple, Sol Hee ensured Do Ha that she believed him and didn't want to investigate further. But the latter wanted to clear everything and finally narrated the entire events. Soon, My Lovely Liar Episode 9 focused on the past events that narrated Eom-ji being the sadist girlfriend. She even threatened girls close to Do Ha to stay away from him. But he decided to break up with her when he learned about her dark side. However, things took a dark turn as she slit her arm. Although her body wasn't found, it was believed that Do Ha murdered her, leaving him to change his name. After hearing his side of the story, Sol Hee comforted Do Ha.
Meanwhile, Eom-ji's brother, Eom Ho, was searching for Do Ha. He also went to his old apartment but was forced out by the security guard. He then vowed to find Eom-ji. On the other hand, Do Ha and Sol Hee went closer. They spent the next day camping together, where they had their first kiss. Elsewhere, Kang Min and his fellow cops were working on the Eom-ji case. However, Min was shocked to learn that Do Ha was the suspect in this case and rushed to call Sol Hee. But soon, he stepped back after recalling the time when he saw her with Do Ha. As for Sol Hee, she was all over Do Ha. Unfortunately, the episode took a darker approach as Eom Ha reached Syaon and used her to get a hold of Do Ha.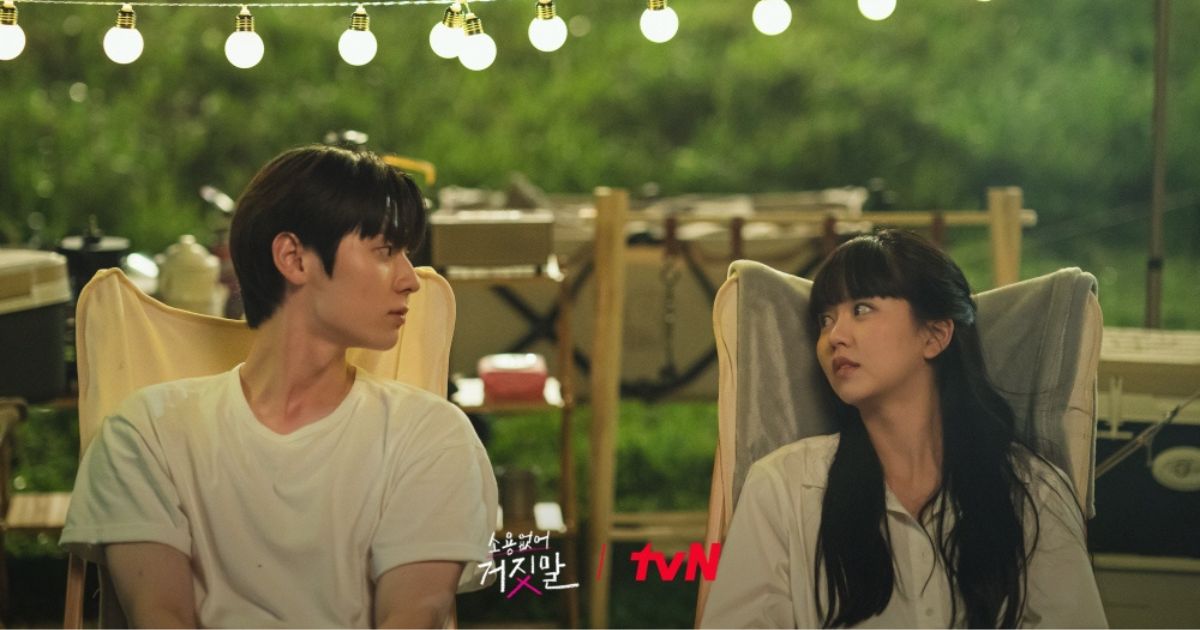 My Lovely Liar Episode 10: Release Date
The upcoming episode is all set to bring bittersweet moments in Do Ha's life. Catch it on My Lovely Liar Episode 10, which will air on August 29, 2023, at 8.50 pm KST. It is set to air on tvN and TVING for the local Korean audience. But don't worry. Global viewers can also stream the show on Rakuten Viki or Viu. Only six more episodes are left, so don't miss it. Stay with TechRadar247
for more such updates.