While the previous episode of Twinkling Watermelon has already hinted that everyone's story is connected, it will soon get messier. The last we saw Eun-gyeol traveled back in his time. However, it won't be the end. This is because Twinkling Watermelon Episode 8 promises to bring more raw and bloody assault. Lee Chan will soon fall victim to bullying, making things miserable. However, it will bring him and Cheong-ah together. So, is it a good sign? Well, it doesn't look like. This is because the upcoming episode teases more drama, blood, and suffering, which hints that the future can't be altered. Keep reading to learn what happens with Lee Chan that ends his life.
Twinkling Watermelon Episode 8: How Will Things Move Now?
In the closing moment, Eun-gyeol returns to 2023. But he won't be at peace after he fails to find his mom. Because of that, Eun-gyeol will travel back in time in Twinkling Watermelon Episode 8. It will lead to another shocking news: Cheong-ah is Eun-gyeol's mother. So, he will try his best to stay with her and help her deal with her stepmother, as it is the only way to protect her from all the odds. Eun-gyeol then decides to teach Cheong-ah sign language and how she can communicate. On the other hand, the latest still hints that the upcoming episode will bring some tension to the table.
As per the Twinkling Watermelon Episode 8 preview, Lee Chan is seen lying on the ground as he's beaten up severely. However, Cheong-ah finds him and immediately takes him to the hospital. Although she manages to save him, the promo clip hints that he will suffer an impairment. Well, this is what Eun-gyeol is trying to prevent. However, he fails somehow. The preview clip also indicates that Lee Chan will work on his potential speech loss and try to learn sign language.
A Quick Recap!
The previous episode began with a ringing telephone booth, which was out of order for a while. Since Se-Kyung was closer to the gate, she picked up the call. Soon, she recalled the caller after hearing his voice and asked that person not to disturb her. During their conversation, she finally revealed that she wasn't Se-Kyung but her daughter, On Eun-yu. It quickly led to a flashback that showed the latter was a prodigy cello player, just like her mom. But she lacked in skills compared with Se-Kyung. But as time passed, Se-Kyung's life saw a downfall. Her marriage dissolved, and Eun-yu decided to travel back in time to undo her mom's mistake.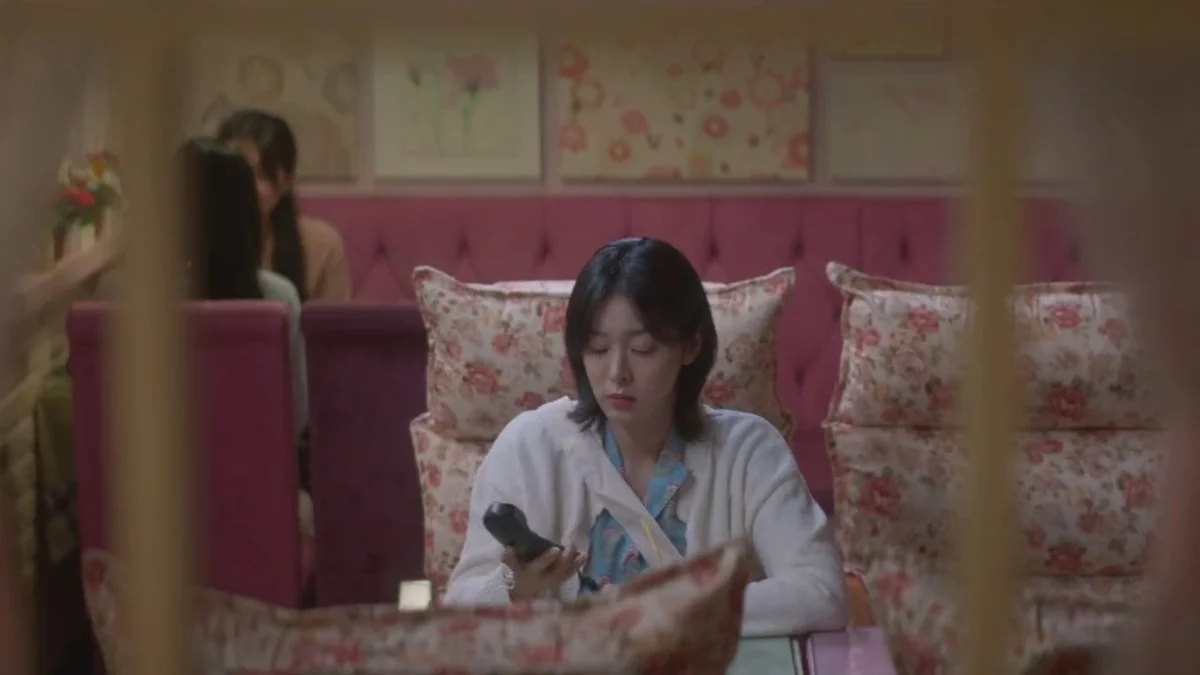 She believed Lee Chan could be her mom's potential lover. However, she doubted that Eun-gyeol could also be Se-Kyung's potential love interest. Back to the present, Cheong-ah was admitted to the hospital. Despite being with Lee Chan, she was wary of him because he yelled at her before. However, Lee Chan finally apologized for his behavior and even provided his fax number to contact Cheong-ah. It quickly led to a newfound friendship between the two. Meanwhile, Eun-gyeol was also admitted to the same hospital, where doctors tried hard to rescue him. As for Lee Chan, he tried to find the latter but failed to do that, while Eun-gyeol woke in the middle of the street, but the year was 2023.
Twinkling Watermelon Episode 8: Release Date
The forthcoming episode will drop plenty of twists when Eun-gyeol returns to 2023. Will he be able to return? You will learn it in Twinkling Watermelon Episode 8, which will air on October 17, 2023, at 8.50 pm KST. The debut season follows a weekly release pattern, dropping two on Monday and Tuesday. You can stream it on Viki a few hours after it wraps up airing on its original Korean network, such as tvN and TVING. Stay tuned. TechRadar247
will keep you updated.