Following the mega chase between the bounty hunters and the enslaved people, fans are interested to see how things will move in My Dearest Part 2 Episode 4. Well, Gil-chae has already escaped the slave market. But is she safe? Fans will finally learn this in My Dearest Episode 14, which teases a reunion between the former lovers. But it seems like the reunion will be less happening than fans have imagined. This is because the latest stills hint at a shocking moment and how things will end on a bitter note. But one thing is clear: My Dearest Part 2 Episode 4 will indeed bring back some memories and clarity in Gil-chae's life. Keep reading!
My Dearest Episode 14: What Will Happen Next?
Jang-hyun remains surprised after seeing Gil-chae in Simyang. She's now a prisoner, and people are ready to buy her. However, after seeing this distressful scene, Jang-hyun decides to save her. He disguises himself as her husband in My Dearest Episode 14 to save her from the cruelty. No doubt, the upcoming episode will finally reunite the couple. But things will turn more problematic. This is because Gil-chae's real husband is on his way to help her. He is trying to arrange money in order to rescue his lover. But will he make it to Gil-chae? The upcoming episode also hints at rekindling romance and revenge. Indeed! After finding her with her former lover, Gil-chae's real husband will embark on a revenge spree.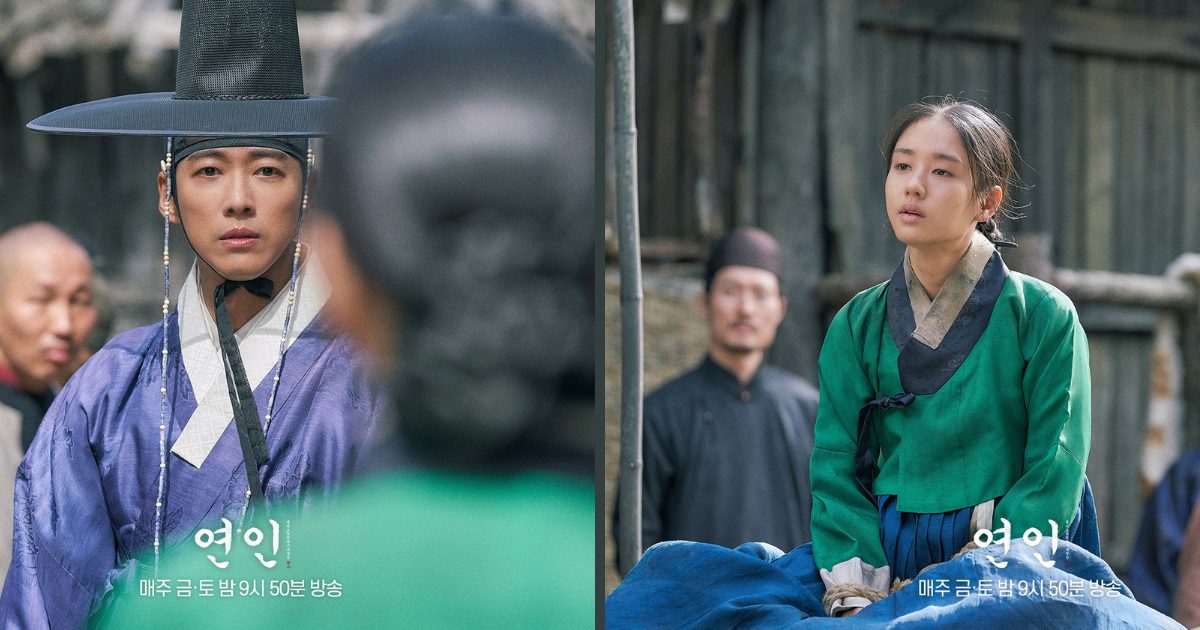 A Quick Recap!
The previous episode featured foreign intruders kidnapping Yoo Gil-chae with other enslaved people. While things turned miserable for Gil-chae and Jong-jong, they ended up at Simyang where Qing's King wanted to make Gil-chae his concubine. However, Gil-chae didn't want him to touch her body, so she decided to injure herself to avoid facing the King. It was because he ordered everyone in the palace not to touch Gil-chae. After her attempt, the head concubine ordered her men to sell Gil-chae at the slave market. After arriving there, Gil-chae remained startled as they undressed all the enslaved women to their potential buyers.
But things turned in her favor, and she managed to escape with other enslaved people. However, she wasn't safe for long as the bounty hunters started chasing her. Jang-hyun noticed the chase and decided to help the enslaved people. He aimed an arrow at a masked bounty hunter who was aiming Gil-chae. However, Jang-hyun's interference helped Gil-chae escape. But before that, the former lovers had eye contact. Now that Jang-hyun was aware of Gil-chae's situation, he decided to help her. But the situation wasn't that pleasant in the end.
My Dearest Episode 14: Release Date
The forthcoming episode will ignite the lost romance. It will finally bring Jang-hyun and Gil-chae closer than before. You will learn it in My Dearest Episode 14, which will be released on October 21, 2023, at 9.40 pm KST. The show follows a weekly release pattern, airing every Friday and Saturday night. You can watch it on Viki, while the local Korean audience can stream it on MBC. Stay tuned. TechRadar247
will keep you updated.