Since My Dearest first cour ended with the lead couple's separation, the audience has been craving to learn whether they will end up together. Well, the initial episodes of My Dearest Part 2 see Gil-chae facing traumatic times after she ends up in Simyang's slave market. However, the period of sorrow will end here. Now, in My Dearest Episode 15, she will finally meet the love of her life. This time, there won't be any condition or hide-and-seek game. Gil-chae finally decides to follow her heart. But last time, we saw Jang-hyun being shot by an arrow. So, is he alive? Did Princess kill Jang-hyun to punish him? Keep reading to know all the answers.
My Dearest Episode 15: Is Jang-hyun Dead? What Happens Next?
The previous episode ended on a sweet note. Although Princess wants to be with Jang-hyun, she decides to stay away after seeing his love for Gil-chae. Jang-hyun is now safe, and Gil-chae has chosen to stay in Simyang to look after her lover. It will soon lead to their reunion. But will she stay until he wakes up? Of course, yes! MBC has recently dropped some stills of My Dearest Episode 15, which hints that Gil-chae stays beside Jang-hyun. In the image, he seems to be smiling as he notices her holding his hand. The next still also focuses on their close bond.
Further, the preview clip hints that Jang-hyun is glad to see her. Gil-chae also tells Ryang-eum that she's staying until Jang-hyun recovers. During this process, they come closer than before. My Dearest Episode 15 also hints at their perfect reunion as Gil-chae works on her way to help Jang-hyun and also works on the field to grow some crops. The next episode will witness some sweet romance. Meanwhile, Gil-chae's husband is all set to enter Simyang.
A Quick Recap!
In the previous episode, Ryang-eum informed Jang-hyun about Gil-chae's kidnapping. Soon after learning this news, Jang-hyun and Goo-jam started the search operation at the slave market. But when they didn't find her, they started believing she wouldn't be in such a place since she was an officer's wife. Just then, they heard the announcement of the sale of a Joseon noblewoman. Jang-hyun quickly rushed to save her. But the seller knocked him down. Although Ryang-eum saved him, Jang-hyun missed Gil-chae. Goo-jam, on the other hand, went to save Jong-jong.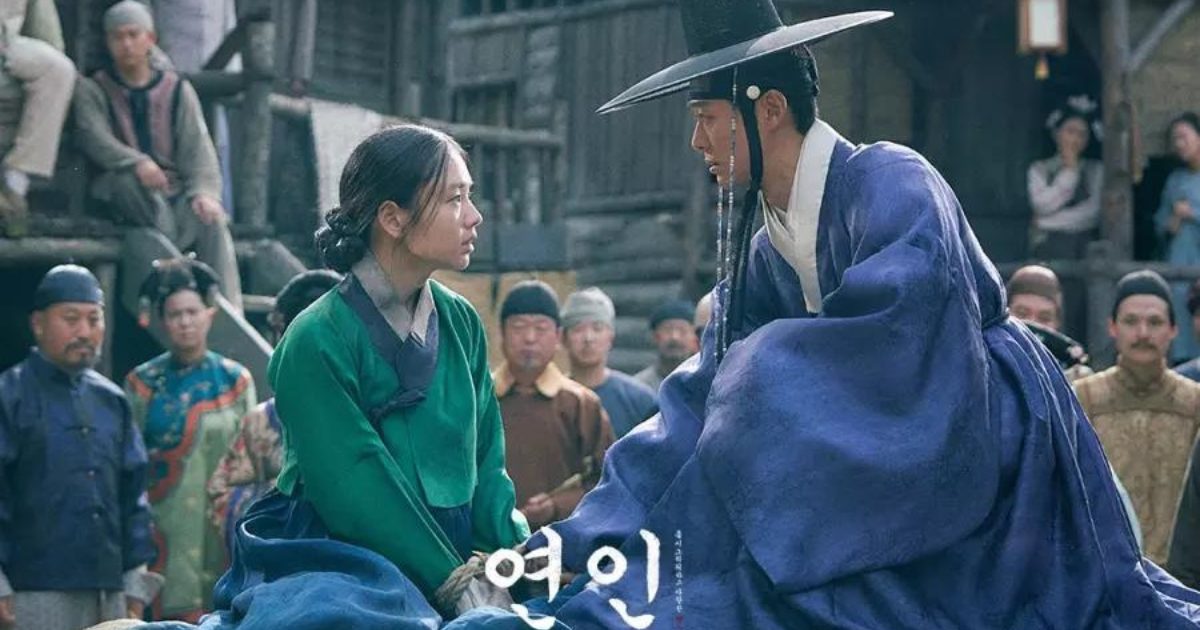 However, Jang-hyun finally found Gil-chae and told her he wouldn't follow her order this time and do what he wanted. He decided to buy Gil-chae. But the seller refused and sent his men to attack Jang-hyun. However, the latter's fighting skills forced the seller to accept Jang-hyun's deal. While he managed to save her, the royal took her away the following day. It was later revealed that the Princess had bought Gil-chae because she liked Jang-hyun and couldn't see him with someone else. Meanwhile, Jang-hyun pitched a deal for His Majesty to set Gil-chae free. Despite several setbacks, Jang-hyun managed to free Gil-chae. But while doing so, he injured himself.
My Dearest Episode 15: Release Date
The forthcoming episode will finally reunite the love birds. The audience has been waiting for this moment, and eventually, it will come true in My Dearest Episode 15. You can watch it on October 27, 2023, at 9.50 pm KST. My Dearest Part 2 consists of ten episodes and has already reached its halfway point. So, the second half will soon reveal whether Gil-chae stay with Jang-hyun. For that, keep watching the series on its original network, MBC, on Friday and Saturday nights. Meanwhile, the global audience can watch it on Viki. Stay tuned. TechRadar247
will keep you updated.