Since the K-drama Strong Woman Nam-Soon started airing, it has focused on family dynamics and the origin of power. However, the previous episode has teased that things will change. The show will get darker, weirder, and intense. The last episode ended with Nam-soon's fate up in the air. So, is she safe? Well, Strong Woman Nam-soon Episode 7 hints at the possible rescue mission. Fans will soon learn about her fate in the next episode. But the upcoming episode also promises a looming threat, a business proposal, and some quality time with family. While it isn't the only thing, Hee-sik will soon find himself entangled in a more dangerous situation than expected. Keep reading to know that.
Strong Woman Nam-soon Episode 7: How Will Things Move Now?
Although in the closing moment, Hwa-ja attacks Nam-soon with a knife, the latter is safe. With Hee-sik's help, Nam-soon manages to deal with Hwa-ja. While the two are glad to see each other safe and sound, the logistic manager is aware of Nam-soon's action. And he has vowed to inform Shi-oh, who's waiting for Geum-ju. Strong Woman Nam-soon Episode 7 preview clip hints that Geum-ju finally shows up for the meeting with Shi-oh where they test their luck. Instead of sugar-coating everything, Geum-ju decides to challenge Shi-oh.
Meanwhile, Hee-sik proposes Nam-soon. Well, she is sober enough to hear and accept the proposal. Strong Woman Nam-soon Episode 7 promo clip also teases that the family will spend some time away from the drug investigation drama. But things will become challenging, forcing the head of the family to interfere. Meanwhile, Hee-sik will face a difficult situation at the police station. While the episode will get intense, Nam-soon decides to see Shi-oh. She directly goes to his office to extract information. But will it work?
A Quick Recap!
The previous episode finally narrated the origin of Nam-soon's family's power
. It was revealed that the first woman who witnessed such power was in 1593, and she passed it down to her saplings. Strong Woman Nam-soon Episode 6 also revealed that this power became active when the woman turned 22. And Nam-soon had just turned 22. Soon, the episode shifted its narrative to Hee-sik and Geum-ju, where the latter discussed her suspicion of CEO Ryu Shi-oh. While they discussed the drug investigation, Hee-sik showed his concern for Nam-soon. It was enough for Geum-ju to ask him whether he liked her. But he didn't answer it; instead, he tried to return the money she gifted him.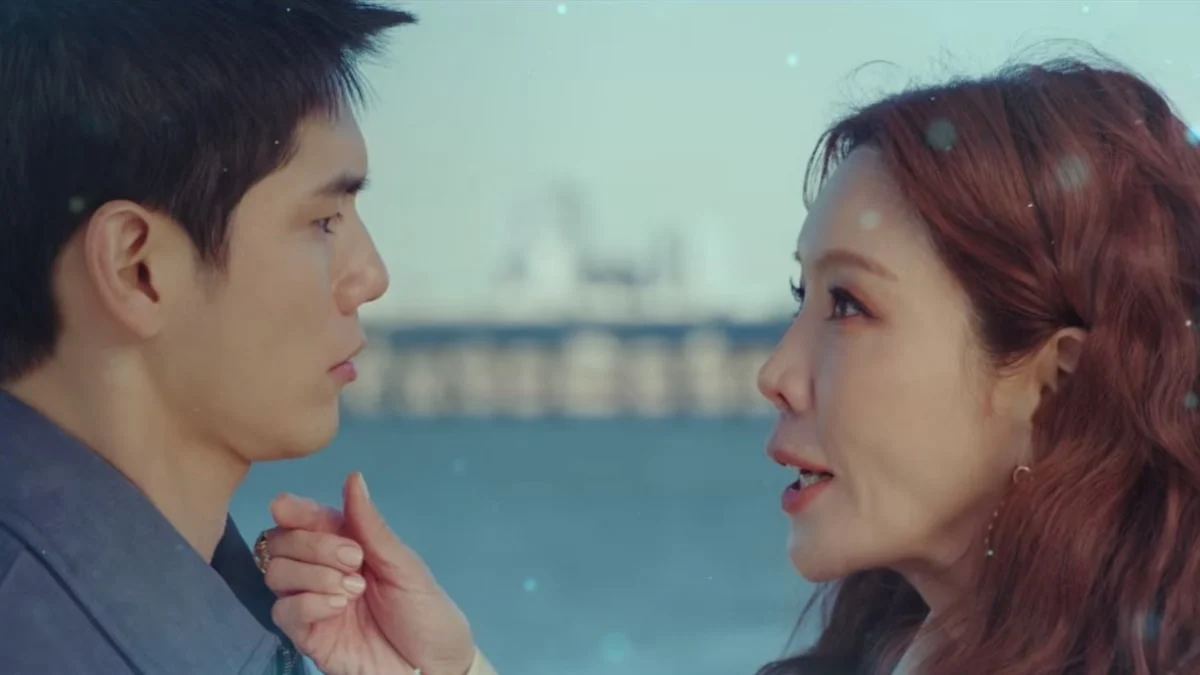 But Geum-ju told him to use it in his investigation. Meanwhile, Shi-oh was glad to see Nam-soon working at his company. He called the latter's superior and ordered him to spy on Nam-soon and send videos of her to him. Shi-oh bribed the logistics manager to give him a promotion if he did this. Meanwhile, Geum-ju came home and announced that it was exercise day. While she and Joong-gan aced it, the other family members struggled. Later, the episode focused on Geum-ju and her son's strained relationship. The following day, Geum-ju worked on unmasking Bread Song, the scammer.
Strong Woman Nam-soon Episode 7: Release Date
The seventh episode will finally reveal Nam-soon's fate. Will she die after being stabbed? You will learn it in Strong Woman Nam-soon Episode 7, which will air on October 28, 2023, at 22.30 KST. It consists of 16 episodes with a runtime of around an hour long. The K-drama will be available on Netflix once it wraps up airing on its original network, JTBC. However, it only airs Saturday and Sunday. So, don't miss it. Stay tuned. TechRadar247
will keep you updated.