Loki Season 2 is inching closer to its end, which means it will finally tie all the loose ends and will reveal the fate of TVA. Will it be doomed? Well, the show has been hitting the fans. And the previous episode was undoubtedly a hell of a ride. A lot had happened, and the viewers finally saw Loki in his full force. But the question arises: Can Loki sort things up in Loki Season 2 Episode 6? Well, the entire future of the MCU is going down a different road, and now only Loki can save the day. But with his limited power and frequent time-slipping, can he fight against the odds to save his squad and not forget the TVA? Keep reading to know that.
Loki Season 2 Episode 6: What Will Happen Next?
Time-slipping has been playing a major part in Loki Season 2. And since the beginning of the second installment, Loki has been trying his best to stop it. Finally, in the previous episode, he learns how to control time-slipping, which can help him fix the giant complication in TVA and time. Now, in Loki Season 2 Episode 6, he will be seen rewriting the story as he returns to the past, where he tries to stop the Temporal Loom explosion from taking place. But it remains unclear whether he has returned to the time when Mobius tries to pull him out of the time or when Victor Timely shows up.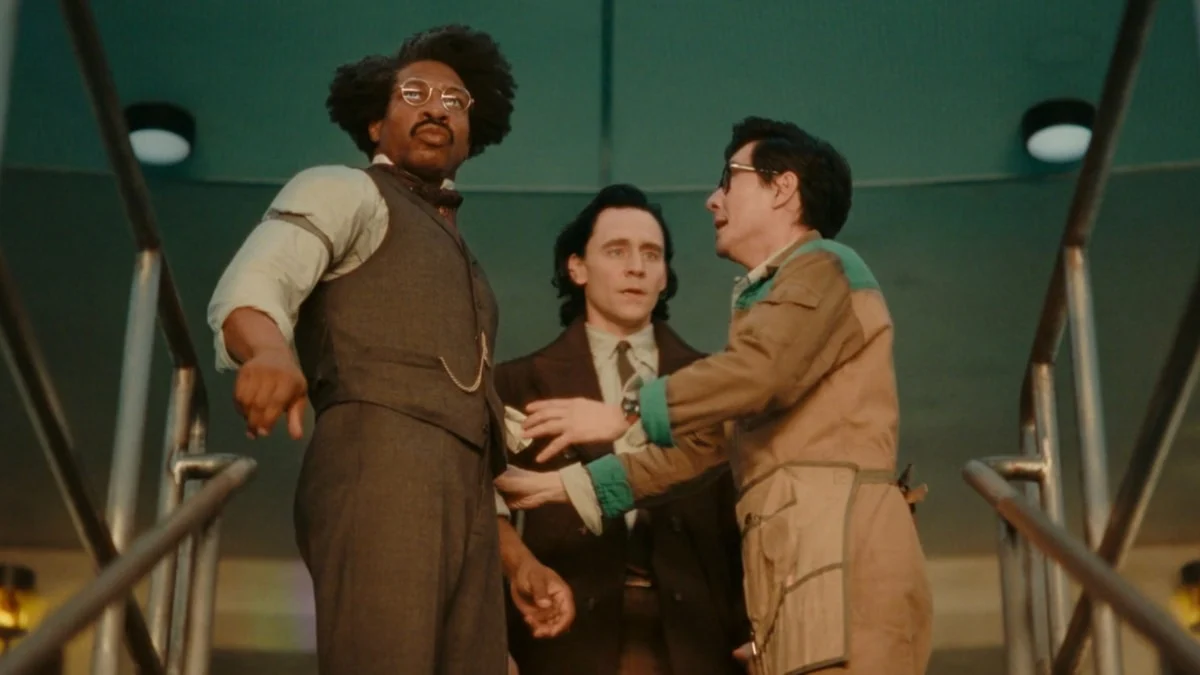 Well, nothing can be said at this moment. But Loki Season 2 Episode 6 hints that it will show Loki as the protector of the story. Now that he has learned how to control time, he will work on his way to fix this disturbance in time. This is because it is the only way to save his band. On the other hand, it remains unclear what Kang is up to. The finale has yet to address Kang's story arc and how he will play a significant role in Loki Season 2. But can Loki restore the fabric of the universe before losing someone dearer?
A Quick Recap!
The previous episode began just after the Temporal Loom explosion. Despite the tragic end, Loki was alright, as he woke up fine. But his group disappeared. Tragically, he began to time-slipping again while walking through the empty TVA. However, this time, the time-slipping happened in a controlled manner. Loki first encountered a man reading the TVA manual. Later, he learned that it was him from the slightly forward in the future. Loki Season 2 Episode 5 then showed the group's whereabouts. Casey was in prison and planning to break it. Hunter B-15 was in New York's hospital, and Mobius aka Dong, was a jetski store operator in Cleveland. At the same time, O.B. was trying to sell his book in 1994.
That showed everyone was on a different timeline. But despite that, O.B. believed in Loki's story and suggested he should collect the group to fix the problem. However, there was a catch. Loki wasn't time-slipping anymore. O.B. then came up with several ways to help Loki with time-slipping, and once he did, he brought the TVA manual to help O.B. to construct TemPad. The entire episode then featured the gang's backstory. But things turned dramatic when Sylvie refused to join in. However, the group soon learned that time was falling apart, and they needed to fix it. Just when they were ready to take action, everyone disappeared except Loki.
Loki Season 2 Episode 6: Release Date
The upcoming episode will focus on how Loki will deal with the looming threat. Well, everything is falling apart, and now it remains to be seen whether he can fix it. Catch on Loki Season 2 Episode 6, which will air on November 9, 2023, at 6 pm PT. The show airs every Thursday night and is exclusively available to stream on Disney Plus. This is all for now. Stay tuned. TechRadar247
will keep you updated.