After a small break, My Dearest is back with another heartwarming episode. The last fans saw Jang Hyun trying to help the captives to return to their town. But can they make it to their safe zone? Well, My Dearest Episode 18 hints that things will turn more dramatic than ever. This is because Jang Hyun's life is at risk. The latest teaser trailer hints that he will meet a jaw-dropping fate when someone betrays him. Who will be that person? Is she Gil-chae? There may be someone who has promised Jang Hyun's safety. Now that the drama is edging closer to its end, My Dearest will bring more cruel attacks to the table. Keep reading to know what's aligned next.
My Dearest Episode 18: Is Jang Hyun Safe? What's Next?
There's no doubt that Gil-chae has decided to stay with Jang-Hyun. And their fate will again bring them back. However, the situation will tense as My Dearest Episode 18 trailer teases that Jang Hyun tries to help the Joseon captives. Well, he has promised to help them cross the river. Per his promise, after assisting the captives return to Joseon, he will return to Gak-Hwa. But on one condition, the captives should cross the river safely. While Gak-Hwa promised to fulfill his wish, things turned south.
A group of bandits attack Jang Hyun while he tries to help the captives escape. It seems like Concubine Cho is behind this attack as she fears that the captives might follow the Crown Prince's orders. While she succeeds in injuring Jang Hyun, Ryan Eum rescues him on time. He then brings Jang Hyun to Gil-chae, who nurses his wounds. Well, Gil-chae is already happy that she's with Jang Hyun and informs everyone about their reunion. But this sneak attack will bring trouble in their life. Further, My Dearest Episode 18 promo teases that Gak-Hwa will search for Jang Hyun.
She will try every possible way to reach him. But she will fail to learn about his whereabouts. While she discovers Jang Hyun is missing, Goo Jam mocks, "Wouldn't he be here by now if he were alive?" Meanwhile, My Dearest Episode 18 also teases Concubine Cho's servants to find out Jang Hyun's hiding place. But luckily, he escapes at the right moment. On the other hand, Ryan Eum heads to inform the Crown Prince about the attack.
A Quick Recap!
In the previous episode, Gil-chae learned about her husband's second marriage. After learning the truth, she decided to confront him, and she did. Won-Mon was surprised to learn that Gil-chae wanted a divorce. While the pair dealt with their personal complication, the town learned about the Crown Prince's visit. Everyone gathered to see him, including Gil-chae, who was more in to Jang-hyun. However, she hid herself as she didn't want him to see her in such a miserable place. Meanwhile, Jang Hyun was eager to locate Gil-chae.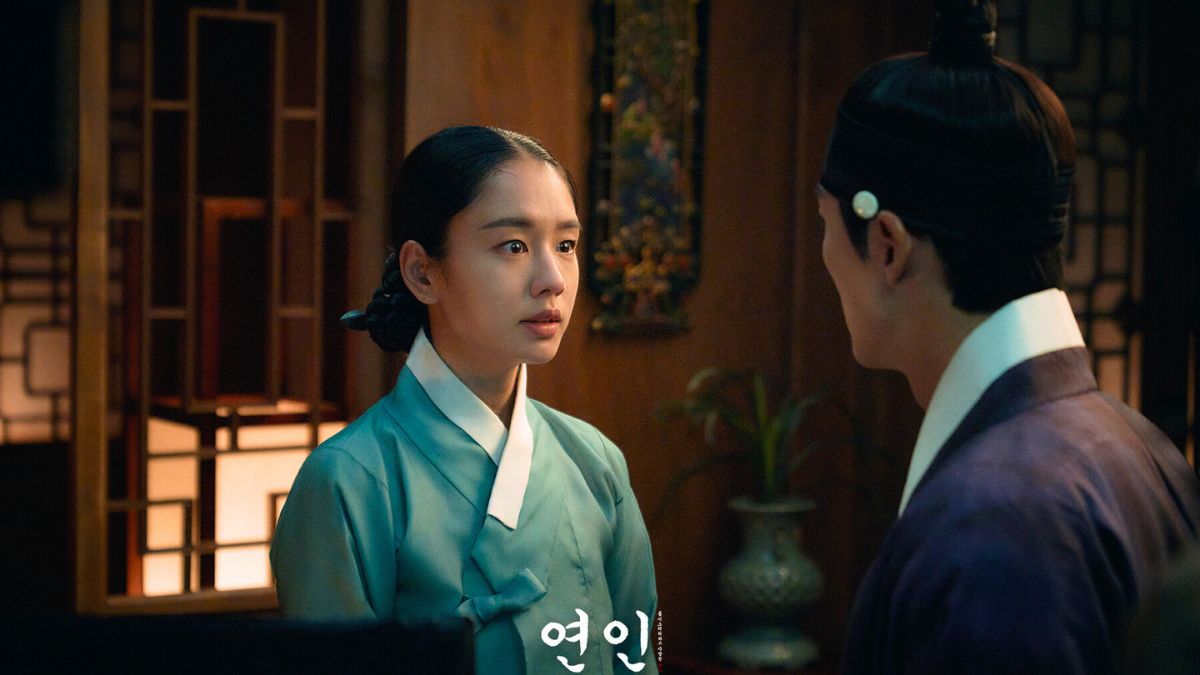 Finally, after a hide-and-seek game, the duo saw each other. However, Jang-Hyun tried to hide his feelings until his subordinate revealed about Gil-chae's divorce. Following this discovery, Jang Hyun tried to reunite with Gil-chae. In fact, the latter was also sure enough that she wanted to be with Jang Hyun only. While their fate was finally on their side, the couple met with dramatic news. Things weren't great in Simyang, and Jang Hyun could have to leave. But the latter decided to stay with his lover, and they promised to live the rest of their life happily together.
My Dearest Episode 18: Release Date
The upcoming episode is expected to be released soon. It will finally reveal the couple's fate and Won Mon's true intention. Catch it on My Dearest Episode 18. Typically, the episode was expected to air on November 5, but due to some reasons, the release date was pushed back. However, no need to fret! This is because My Dearest Part 2 Episode 8 will air on November 10, 2023, at 9.40 pm KST. The show will air on Friday and Saturday only on MBC and Viki. Stay tuned. TechRadar247 will keep you updated.