Yesterday, Emmy interlined with plenty of nominees around the globe. But it seems that the only one who needed the most was from Toronto. Schitt's Creek Season 6, in its final season, took seven Primetime Emmy Awards home. Sunday night was the memorable night for the comedy sitcom, as even after the end, the show made an unforgettable memory. However, for those who haven't watch the show yet, Schitt's Creek Season 6 would land on Netflix very soon. Stay with us to know more.
Schitt's Creek, created by Eugene Levy and Dan Levy, is a comedy sitcom on CBC. We see a wealthy Rose family lose their capital after bluffed by their manager. So they decided to live in a small town named Schitt's Creek, where Johnny bought the place for David as a birthday gift. However, after relocating to the small town, the family faces many struggles in dealing with their day-to-day life. Further, they suffer from dealing with their neighbors. Also, their well-to-do attitude brings in a lot of situations while adjusting in their new life.
Schitt's Creek Season 6: Broke 2020 Emmy Records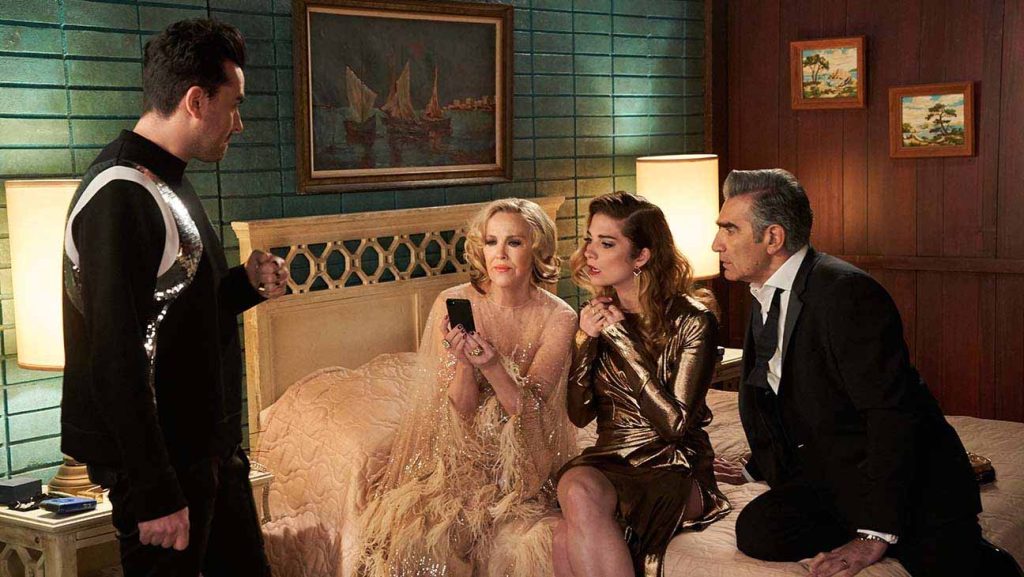 With its final season, the family sitcom has set an Emmy record. On Sunday night, Schitt's Creek won seven Primetime Emmy Awards. The show hasn't achieved so much praise and acclamation from the audience and critics in its entire history, as it got in one night. Now, in total, the show has won nine awards in the comedy category. The show also sets a record in winning the most ever awards in the comedy category in a year.
Catherine O'Hara's Surprising Moment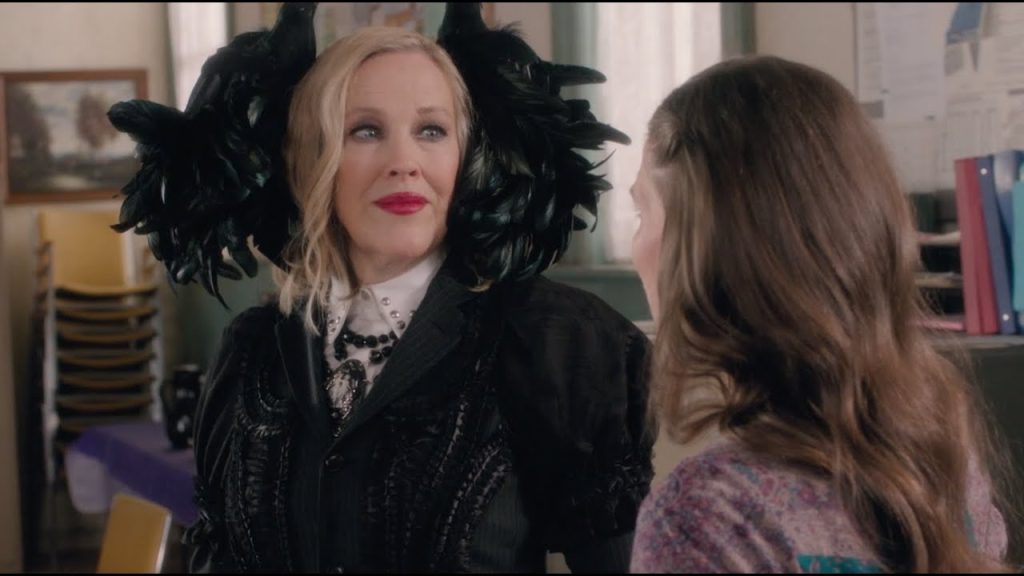 Catherine pulled off the award ceremony by winning her first Emmy award for her performance. In the entire history, it was her first time receiving such a massive honor for her character Moira Rose as the fan-favorite.
A Storm Of Best-Categories Awards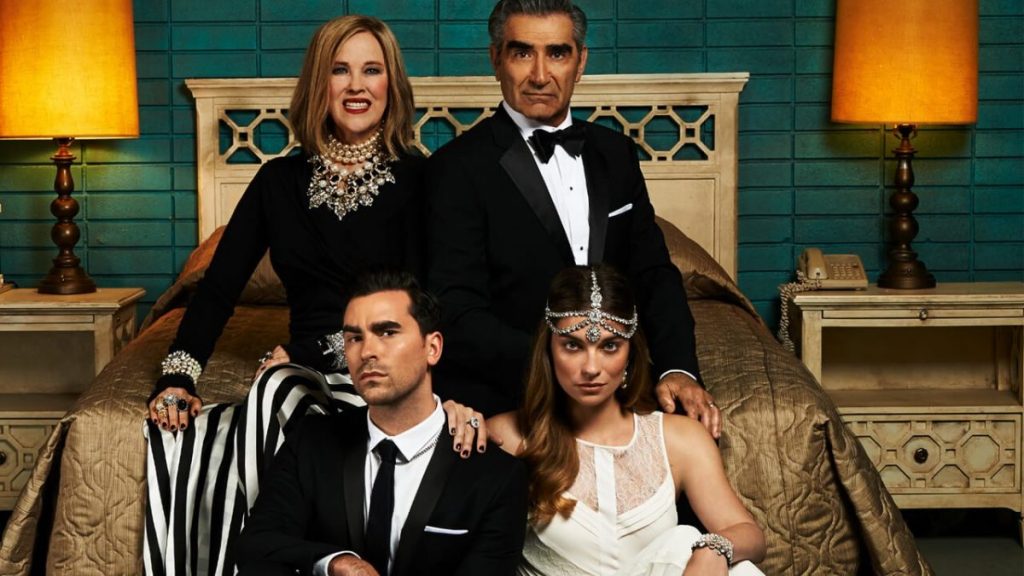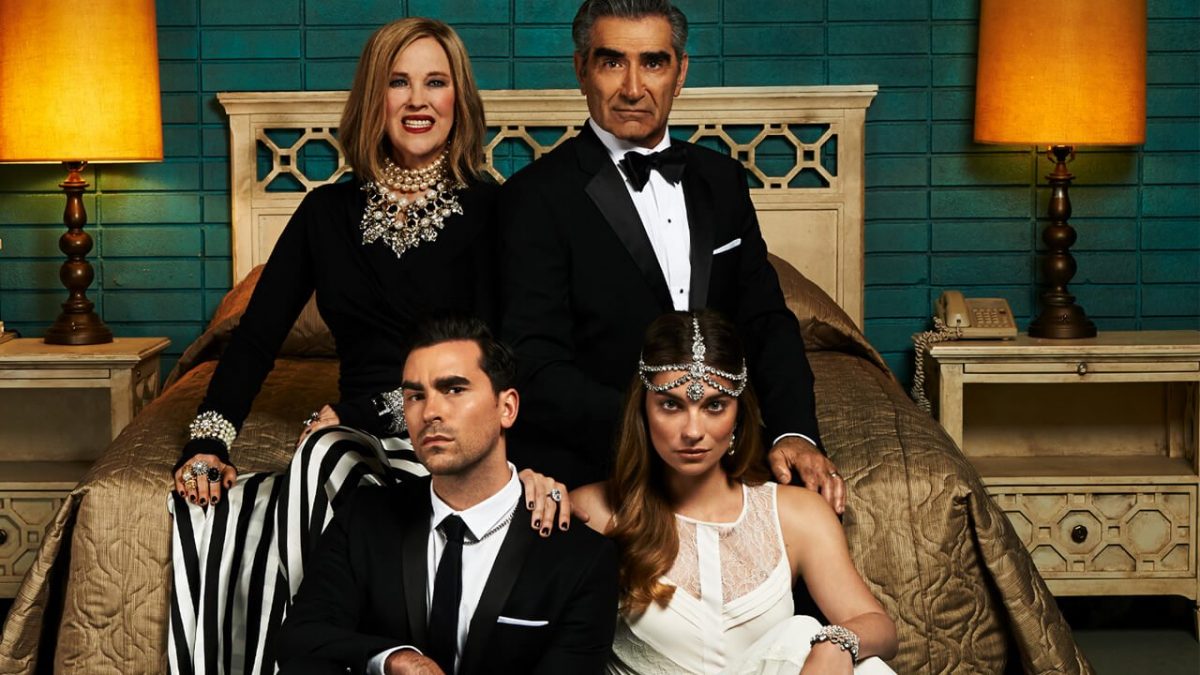 After Catherine, the show flooded off with best directing and most importantly, comedy series awards. Annie Murphy and Daniel Levy also won the best-supporting actress and actor award for their role as Alexis and David Rose. On which David expressed his feelings as it was the most overwhelming experience of his life. This has not ended here, as last week, but the show has also already won costumes crowns and casting at the Creative Arts Emmy Awards.
It further received a total of fifteen nominations in comedy categories close to The Marvelous Mrs. Maisel. However, for the first four seasons, the doors of Emmys were shut down. But, last year, it broke its ritual and was nominated for four awards in the comedy category. However, for some cast, the previous year awards turned out as bittersweet.
Schitt's Creek Season 6: When To Expect On Netflix?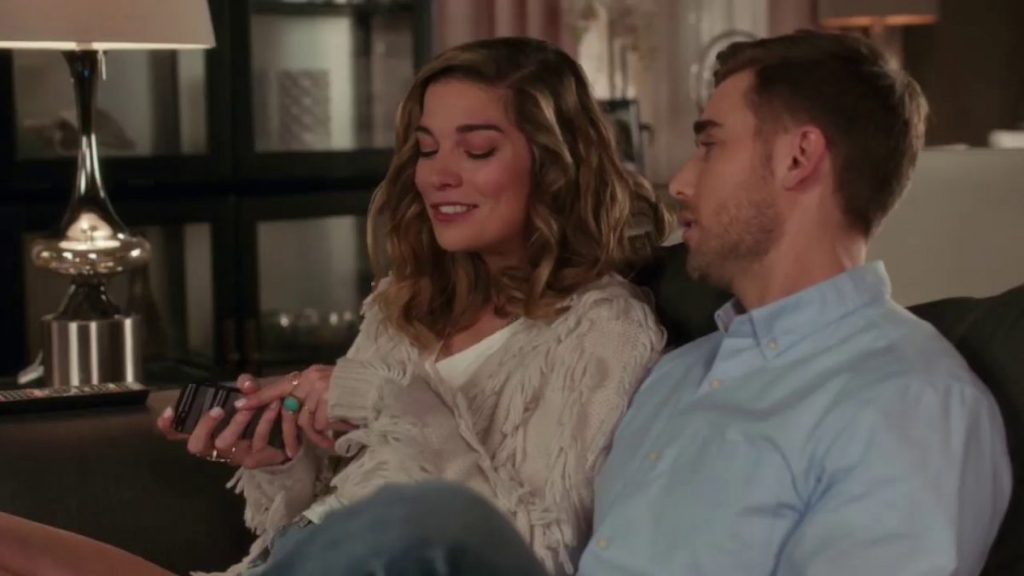 Well, the show has officially said goodbye to its fan after wrapping up on its original network. However, those who missed the sixth season on Pop TV have another chance to watch their favorite Rose family one last time. Generally, Netflix takes six months to air the show after finishing on its original network. So, the show is more likely to come soon, as Dan Levy said it would begin airing on Netflix in October. However, the official premiere date has yet to announce.