Mama June: From Not to Hot celeb June Shannon is making positive changes in her life. She is doing everything good about her looks and health, leading a sober life. She has lost a considerable amount of weight and got a lovely hair makeover too. June Shannon is flaunting her new look on social media. Here is everything you need to know.
Mama June: June Shannon Is Leading A Sober Life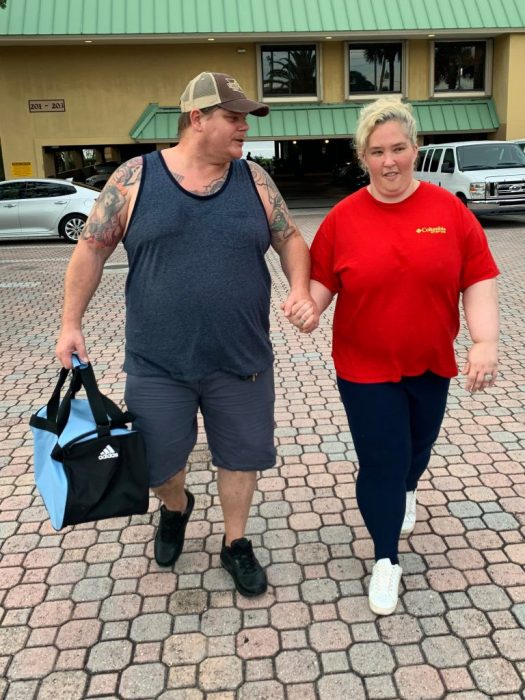 June is working hard on getting over her addiction with her boyfriend, Geno Doak. Her eagerness to change her life for the better is giving results. Recently, she proudly announced that she has been living clean for six months now. And guess what, June is really enjoying her sober lifestyle. She even admitted not to go back to the destructive lifestyle ever again.
June Shannon Is Hitting The Gyms Amidst Pandemic
June is hitting the gyms and sweating for shredding the extra flab. Moreover, the mom of four is taking a health drink for months. It is the same product she has been endorsing for quite some time now. June Shannon lost 300 pounds after a major gastric sleeve surgery in 2016. However, she gained 50 pounds owing to her cocaine addiction and stress in 2019. Now, she is working towards getting back in shape, and we cannot wait to see her healthier self.
Mama June: June Shannon's New Hairdo Is Giving Marilyn Monroe Vibes
Not just physical health, June Shannon is also giving attention to her appearance. Recently, she shared a selfie on Instagram, revealing her new gorgeous hair makeover. The softly curled bob was giving Marilyn Monroe vibes. She captioned that she decided to get the hairdo on an impulse, and she is loving it.