Black Monday is setting up as a long-running show on Showtime which will soon return with Black Monday Season 3 this spring. The last season follows the aftermath of the group's plan. But after they split up, it becomes tougher to imaging how things would move ahead in Black Monday Season 3. However, it seems we have to wait for a little more as the network still stayed mum to reveal any details.
Black Monday, created by Jordan Cahan and David Caspe, is a period drama that debuted back in 2019 on Showtime. The series took us back to October 19, 1987- when the worst stock market crash happened in Wall Street history. It followed the financial crash and the aftermath of the crash over the seasons. That depicts how some outsiders took down the entire financial system.
Black Monday Season 3: Has Filming Begun For The Next Run?
Back in October, Showtime ordered another ten episodes for its hit period drama Black Monday. However, the series was amongst the other shows that were affected by the current crisis. But the show has currently begun filming the third season in early March in Los Angeles. As per the reports, the series just started filming at the A.G. Bartlett Building in Downtown Los Angeles.
The filming officially began on March 10, as the star Andrew Rannells confirmed through some off-camera glimpses through the Instagram post. Andrew shared a behind-the-scenes snap hinting at his first day on the set. Well, the entire team has been following the safety protocols to film under COVID-safe guidelines. However, they have to speed up their production as they have already received the air date. Although it has almost completed its three weeks filming yet, they have a long way to go.
Black Monday Season 3: Who Will Be In The Cast?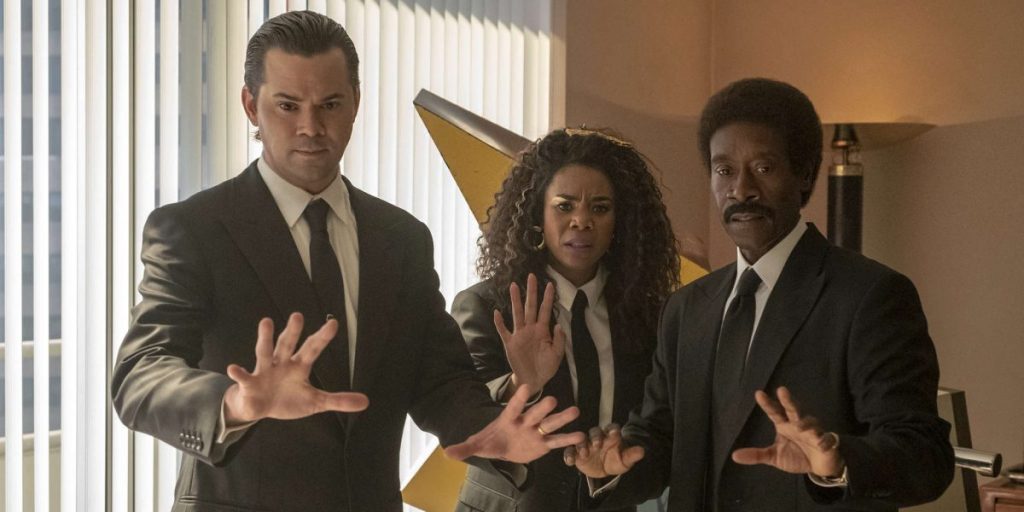 Of course, the core members will return to reprise their role. It includes Emmy and Golden Globe-nominee Don Cheadle as Maurice Monroe. His accomplice Andrew Rannells as Blair Pfaff, Regina Hall as Dawn Darcy, and Paul Scheer as Keith Shankar will return along with him. Evan Goldberg and Seth Rogen also served as the executive producer of the show.
Black Monday Season 3: When Will It Release?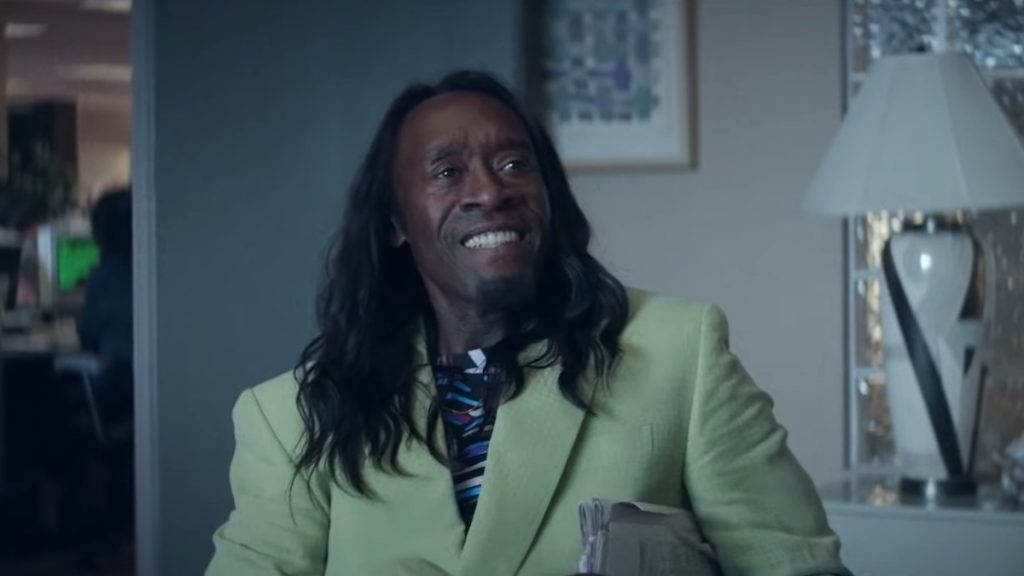 A couple of weeks ago, Showtime released its 2021's spring lineup. Fortunately, Black Monday Season 3 secured its slot there. So, as per the reports, Black Monday Season 3 will air on May 23, at 10 pm ET/PT, soon after The Chi Season 4. The third season will contain ten episodes like the previous season, so we can assume that filming would wrap up before its air date.