Fans' favorite sitcom, Brooklyn Nine-Nine is finally returning for one last ride, and they just can't wait for its premiere. The titles of Brooklyn Nine-Nine Season 8 Episode 1 & 2 are "The Good Ones" and "The Lake House," respectively. It looks like in the last season, there will be a lot of laughter, serious, and surprising moments. The show's final season will run for ten episodes, and in a few days, the first two episodes will land on the screens.
Viewers can expect the last ride to kick off with a bang. Amy will finally make her return from maternity leave. Meanwhile, Jake and Rosa will handle a difficult case. So, what else will happen and when will the final installment premiere? Here are all the latest details.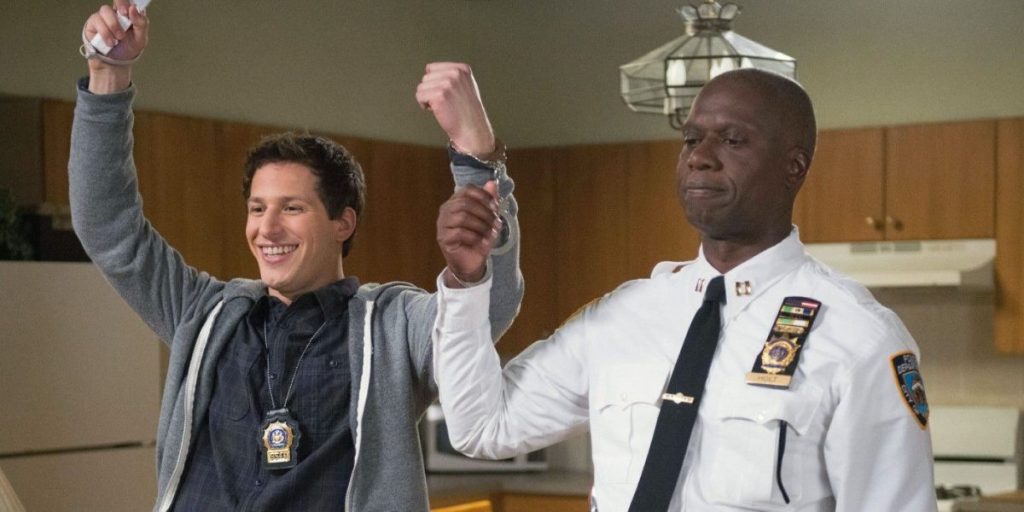 Brooklyn Nine-Nine Season 8 Episode 1 & 2: Plot Details!
A lot will happen in the premiere episode of the final installment of B99. For starters, fans will see Amy and Jake as new parents. Also, Amy will be returning to work after her maternity leave, and it might complicate things a little for the couple. At the same time, Jake and Rosa will work as partners to solve a difficult case. The eighth season's first few episodes will feature how Jack and his mates will balance their professional and personal lives.
Brooklyn Nine-Nine Season 8 Episode 1 & 2 will likely present a different angle to the lives of our favorite characters. In addition, the premiere episode might also address the complications of life in the global pandemic. But, no matter what will happen, it is certain that the episode will come along with a lot of laughter, and fans will thoroughly enjoy it.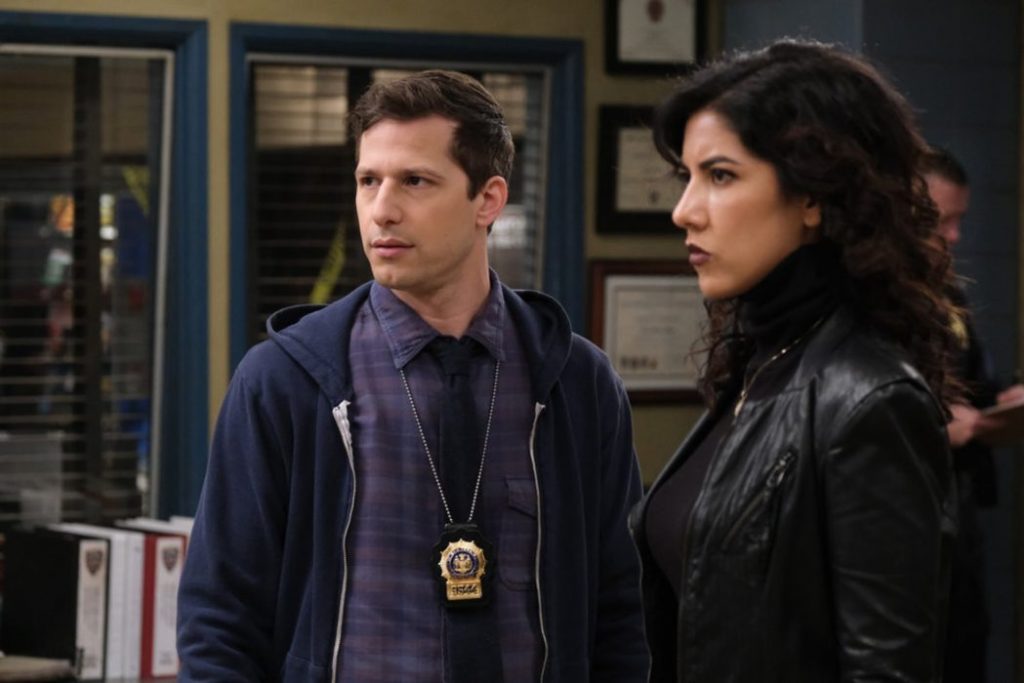 Brooklyn Nine-Nine Season 8: One Last Ride Trailer
Fan's favorite sitcom drama is coming back for its last ride, and soon it will bid farewell to all the fans. NBC released a trailer for the final run of the series. The trailer seems like a highlight which began with Charles and Jake wondering about their future. It is also showing how Jake and Amy are struggling to maintain their schedule so that they can take care of their baby Mac as well.
The sitcom has been a ride full of emotions and laughter, and Brooklyn Nine-Nine Season 8 will be no different. The Coronavirus pandemic will also impact its storyline at some point and play a significant part. Also, the final few episodes of Nine-Nine will be really emotional as the series will bring some resolution to the cast as a whole.
Brooklyn Nine-Nine Season 8 Episode 1 & 2: Release Date
The wait is finally about to over as the final season of B99 will land on the screens in less than two days. Brooklyn Nine-Nine Season 8 Episode 1 & 2 are all set to release on Thursday, August 12, 2021. Fans can tune in to NBC at 8 PM ET to watch the premiere episode.