American Crime Story Season 3: Impeachment will explore the late 90s most dramatic and vicious scandal that forced the American President to resign. American Crime Story Season 3 Episode 1 is all set to dwell in the 90s era where a romantic affair turned into pure horror.
Once again, the viewers will explore the same feelings they felt in the time, disgust toward the 42nd president Bill Clinton, anger at Linda Tripp, and the cutthroat media, which made the young intern a mocking stock at everyone's eyes. But, this time the story would revolve around the woman's perspective.
American Crime Story Season 3 Episode 1: Preview And Storyline
American Crime Story Season 3 Episode 1, titled "Exiles," will dig deeper into the late 90s scandal of Bill Clinton and Monica Lewinsky. As the synopsis hints after White House staffer Linda Tripp's boss' death, when she moved to the Pentagon. However, what she found a bit is jolting. There she met a 22-year-old intern Monica Lewinsky. She was a bit self-absorbed yet optimistic, naive, loyal, and crazier in love.
However, what Linda unravels left Clin ton-Lewinsky
on edge. But it doesn't seem Linda kept things to her. As we can see in a brief trailer, everyone at the Pentagon has already started speaking guff about Monica Lewinsky. It soon captures Paula Jones' attention who decides to sue the President for sexual harassment. Will Monica support Paula in her decision? (Though we know what happened in reality, let's see how things unfold in the series).
Linda Will Learn The Truth
The series recently released a short clip focusing on Monica pacing in a direction where Beanie Feldstein's voice narrates her part of the story. As we can hear, Beanie's Monica gives an insight into her relationship with the President to someone that spreads like wildfire. But, when Sarah Paulson's Linda learns about their affair, she quickly ordered Monica to resign. Howbeit the promo didn't tease how things would spread so fast. But we expect more drama in the upcoming episode. Will Linda listen to Monica's story?
A Blossoming Relationship
FX unveiled back-to-back promos, out of which two short clips tease how Monica is deeply in love with the President. In one, we can see the back of her walking through the West Wing of the White House with a file in her hand in which she hides a gift for the President. However, the clip ends when she stops at the Oval Office where Clive Owen as Bill Clinton turns his chair. Although, the promo didn't hint at many details. But it gives an idea of how far the series will explore this scandal.
While another brief trailer hints at Monica sitting by the phone's side and wasting hours to get a call from the President. She even wasted more time meticulously selecting an outfit and styling her hair for the briefest encounter with this older man. However, unbeknownst that, the romantic moment would soon be poised by the political war, which ultimately destroys her.
American Crime Story Season 3 Episode 1: When Will It Return?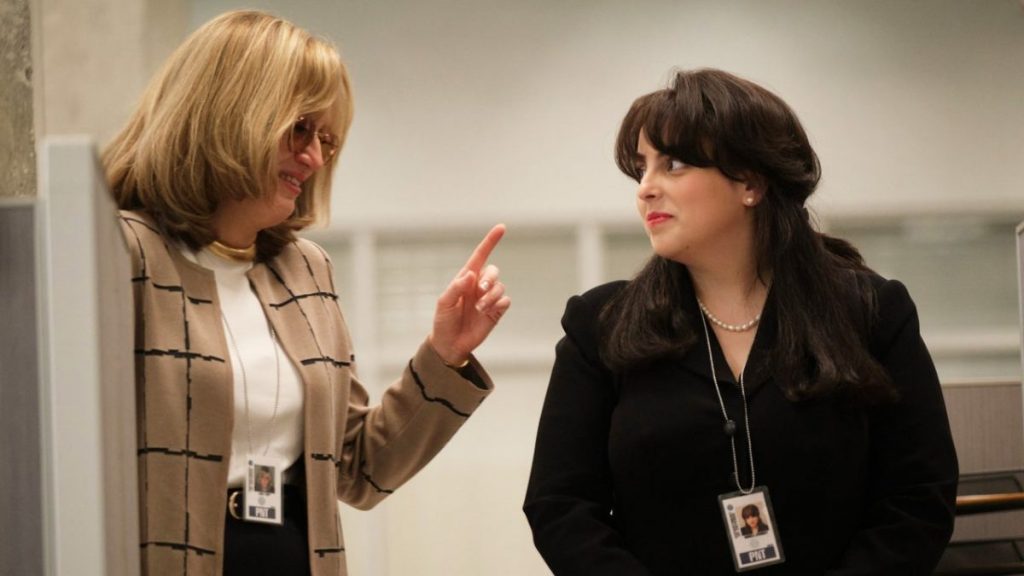 American Crime Story Season 3: Impeachment was initially slated to air last September. But given that production halted amid the surge of the pandemic, the release date was eventually scrapped. So, now American Crime Story Season 3 Episode 1, titled "Exiles," will return after a year, on September 7, at 10 pm ET/PT only on FX. Season 3 consists of ten episodes which will air every Tuesday night with a runtime of around 41-66 minutes. You can also stream it the following day on Hulu. So, don't miss it.