Amazon Prime's highly-acclaimed action drama is returning for Hanna Season 3 very soon. Fans have waited more than a year for a third season since the second edition premiered in July 2020. And recently, the production has hired Ray Liotta to join the cast for season 3 in a villainous role. The veteran actor is popular for portraying Henry Hill in the classic Martin Scorcese movie Goodfellas. 
The series follows a young teenage girl named Hanna who lives with her father Erik in a secluded forest in Poland. Eric was once a CIA operative who recruited pregnant women into operation UTRAX, where the CIA enhanced the children's DNA to create super soldiers. However, Erik fell in love with Hanna's mother, Johanna. Further, he rescued Hanna and escaped the operation. Later on, on-site agent Marissa was ordered to shut down the programs and kill all the kids. However, at the end of the second season, Marissa and Hanna worked together to take down the UTRAX after helping Clara reuniting with her mother.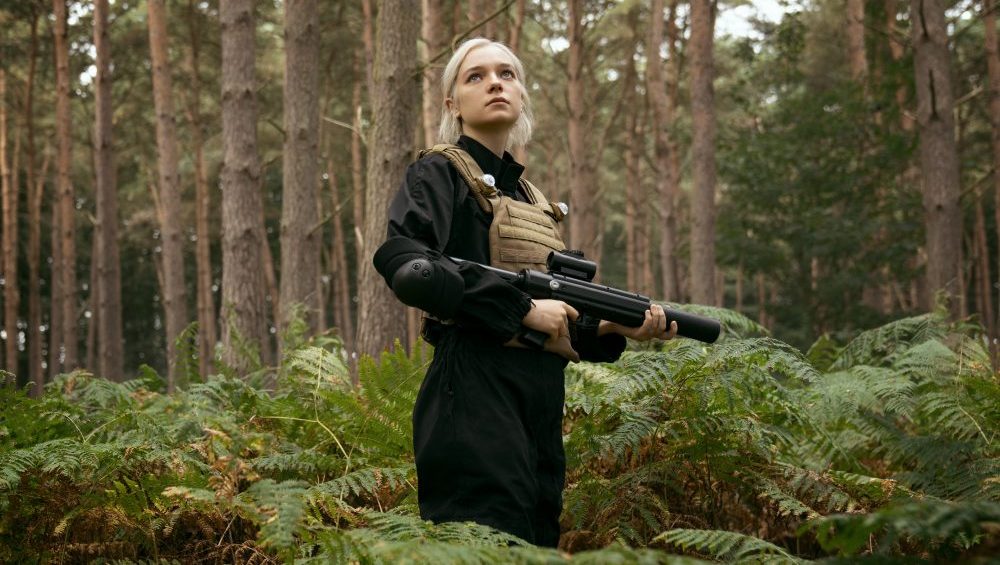 Hanna Season 3: Ray Liotta Joins The Cast
Recently, Hanna has added the Goodfellas veteran actor Ray Liotta to the cast roaster of season 3. Ray will play the role of a villainous character Gordon Evans, as reported by EW. Moreover, things are about to get tricky for Hanna and Marrisa, who are planning to take down UTRAX and the fellow members when Gordon comes in their way. In a recent interview, creator David Farr said that Ray Liotta was and will always be a true cinema icon. He added that he was thrilled to be working with Ray for Hanna season 3.
Meanwhile, the lead stars returning for Hanna Season 3 are Esmé Creed-Miles as Hanna and Mireille Enos as Marissa Wiegler. In addition, the other cast members returning next season are Aine Rode Daly, Dermot Mulroney, Cherrelle Skeete, and Joel Kinnaman.
Hanna Season 3: What Will Happen Next?
The dynamic duo of Hanna and Marrisa will be returning for the third season to take on the UTRAX. In the season 2 finale, Hanna arrived in Barcelona to protect Gelder. However, Sandy succeeded in killing Gelder, while his daughter Clara escaped with Kat. After Gelder's death, Carmicheal came to Barcelona while Hanna, Clara, and Kat took homage in a hillside villa. Moreover, Hanna returned to the hotel to recover Gelder's target list.
Further, Hanna helps Clara reuniting with her mother before returning to help Marissa destroy UTRAX at the end of the second season. So, Hanna Season 3 will pick up from where it left off last season. However, things are about to get trickier when Gordon stands in the way of Marissa and the UTRAX.
Renewal And Production Status
Amazon Prime renewed the show for the third season back in July 2020. And after several delays due to the pandemic, the filming kicked off in February 2021 in Prague, Czech Republic. Further, the filming for the third season is currently underway and is expected to wrap up soon. Next, the post-production stage is expected to take six months to finish.
Hanna Season 3: Release Date
It looks like Hanna will not be returning for the third season this year. As Amazon Prime has not revealed an official release date yet. However, we can expect the show to return for Hanna Season 3 by mid-2022. Thus, stay tuned for more exciting updates. Fans can also stream the previous seasons on Prime.