Well, the wait appears longer than usual for fans to explore how things will move in Ozark Season 4 after Omar Navarro's merciless action. But now, it seems everything will finally pace with full speed as Netflix unveiled the first look of Ozark Season 4 during the TUDUM event. That gives birth to multiple theories suggesting the Byrde family will face trouble as they become a part of Navarro's business. Further, Ruth Langmore's actions might turn out fatal for Darlene Snell.
Trailer Hints At What Will Happen Next?
During Netflix's TUDUM event, the streaming giant reveals the first official look of Ozark Season 4. The show will pick straight from its third-season finale events. It opens up with a festive feeling. As everyone seems to enjoy the ride while Omar is holding a baby and greeting the people around. However, the biggest twist arrives when the scene shifts inside the building where Martin "Marty" and Wendy Byrde try to clean the blood from them.
But when Wendy asks her husband to clean off the huge splatter on the side of her hair, Marty hesitates and ultimately decides to leave it like this. Before she could clean it, the pair heard a voice from the outside of the bathroom. Well, we didn't get a glimpse of what diverted their attention. But many fans believe that Marty's action is a sign that Marty will leave Wendy to die in the next run. We have seen the couple going to an extent as they kill mercilessly. Further, he's not taking his bipolar medicine, which had raised Wendy's concerns before. So perhaps he might kill her.
Will Rachel Return?
Recently, the cinematographer Eric Koretz shared the clapperboard snap of Ozark Season 4. While he only captioned "finale," the Ozark symbol "O" teases what will happen next in the upcoming episode. The logo carries two fish, a handgun, a dotted triangle, and a falling man. The two fish quickly draws fans' attention. As it appears strangely similar to Blue Cat Lodge sign. That went hand in hand with Rachel during her time in the show.
After Agent Roy Petty suspected Marty of using Black Cat Lodge as a hub of money laundering Petty started blackmailing Rachel to arrest Marty. But to save Rachel from this, Marty blackmailed Petty showing his drug addict mother video to drop the charges against Rachel. Even in season 2's finale, Marty and Wendy
helped Rachel to leave the town. But the cryptic message implies either Blue Cat will play a significant part in the finale or Rachel will return.
Ruth Will Walk Alone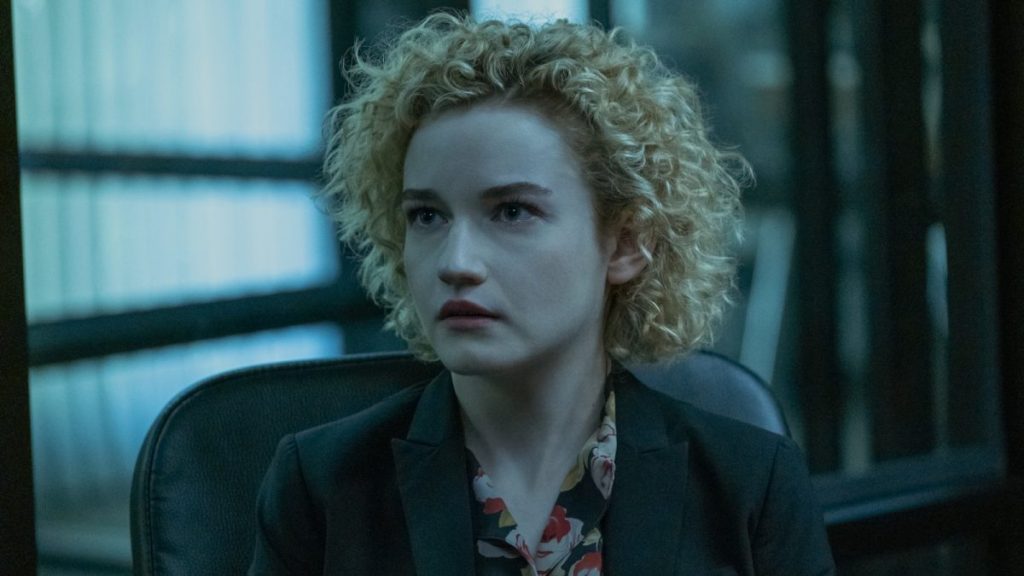 Well, Ruth had spent years assisting Byrdes with their businesses. But over time, she started feeling that Byrdes wasn't considering her efforts. She even continued to work with Byrdes. Even when they failed to take her revenge against Frank Cosgrove Jr., who assaulted her. However, the complete blowout for Ruth occurred when Marty and Wendy had planned his boyfriend, Ben, death. It ultimately left her devastated.
Now the Ozark logo "O" carrying a dotted triangle seems like a person walking alone on an endless journey. It perhaps hints that Ruth will walk alone on her path while taking her revenge against the Byrde for plotting against Ben. Well, she joined forces with Darlene Snell in the last season, who's trying to take down Byrdes for destroying her empire. However, she might not stay loyal to her either, ultimately resulting in Ruth becoming someone we never imagined.
Darlene Might Die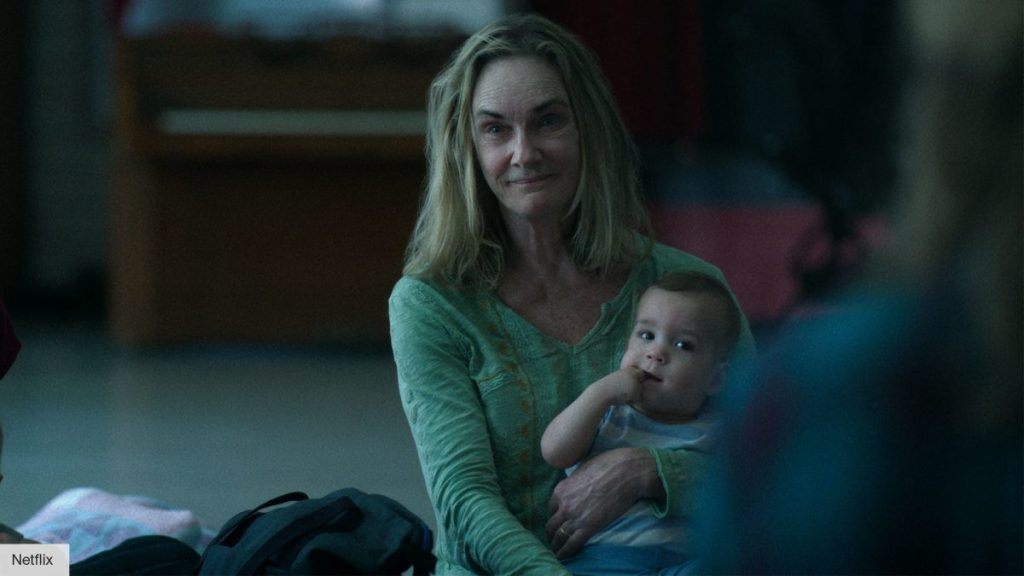 After Ben's death, Ruth finds comfort in Darlene and her cousin Wyatt's arms. Although they joined forces in the last season, Darlene and Wyatt's controversial relationship will change everything. Ruth wanted Wyatt to stay away from that lady as she believes Darlene was old enough to become his grandmother. So, perhaps killing her could be the only way to save Wyatt from this relationship. Thus, the falling man probably is Darlene, whom Ruth will push from the barn window.
Ozark Season 4: When To Expect?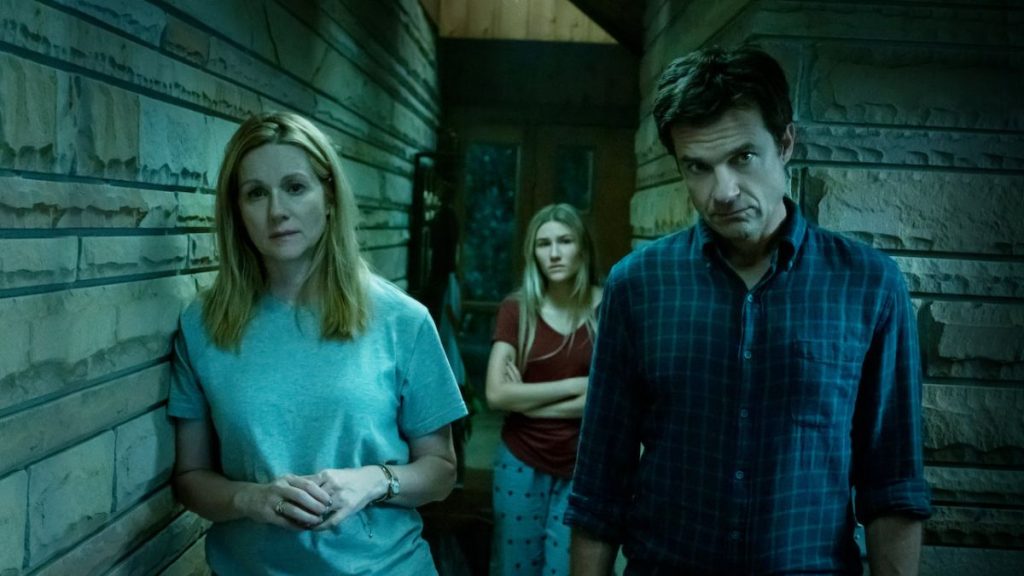 While the trailer doesn't reveal the official release date of Ozark Season 4, it still hints that soon it will return. The first look confirms season 4 will return sometime in 2022. Nevertheless, a day after Netflix renewed Ozark for the fourth run, the streaming giant confirmed season 4 would mark the end of this series. It will consist of fourteen episodes split into two halves. So each half of season 4 will consist of seven episodes each.