"Love is in the air," so is hate when Nick and Missy return with some nasty plans for Big Mouth Season 5. The series follows teenagers trying to deal with their puberty struggle. However, they are accompanied by their own hormone monsters who guide them to deal with specific problems at times.
But for the first time, it seems things will get out of control when the amorphous creatures enter their life. Now what new move these teenagers will take would be interesting to see.
Trailer Hints At New Phase In Kids Life
Netflix just unveiled the official look of Big Mouth Season 5, where the hormonal monsters and other characters are grappling with some arduous feeling ever. Starting with hormonal monsters indulging in a threesome, it also introduces some new monsters. Following "No Nut November," season 5 will explore the love and hate theme where lovebugs and hate worms are tasked with a new assignment- Love is in the air. Well, these amorphous creatures can shift between lovebugs (like butterflies) and hate worms (as caterpillars).
Ahead in the trailer, Andrew tells everyone's story, starting with his best friend Nick, who is having feelings for Jessi. But she has some other things in her mind. Then there's Missy, busy in her world, when someone interrupts her. Meanwhile, Jay seems to focus on his athlete class while dating Lola. But Matthew arrived a bit concerned about how he will fight with Lola for Jay. On the other hand, Maury, the Hormone Monster tells the kids that these hate worms can infect their souls if they stay longer.
Nick And Missy's Evil Side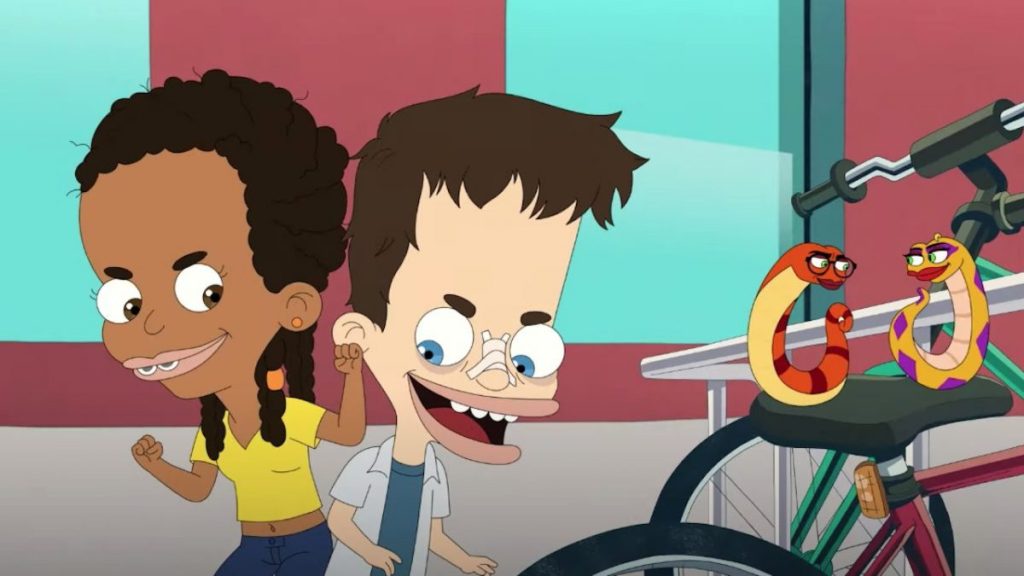 As per the synopsis, Nick's lovebug Walter will push him to confess his feelings for Jessi. But she will publicly reject him, as she has feelings for Ali. However, it will turn Walter into a hate worm that encourages Nick to go down a rancorous and dark path. Meanwhile, Jessi's closeness with Ali will give rise to jealousy in Missy. So, her hate worm Rochelle will lead her to the same dark way.
Big Mouth Season 5 will further encourage both Missy and Nick to stay together pursuing metal band and do whatever they feel is right. However, as their hate worms start to grow bigger with more hatred, Nick will start to take things into his hand. We see a glimpse of its spinoff series "Human Resources" character in the latter of the trailer, as Nick complains to a creature that he's been tired with every monster they've given him. Even he called their operation, a sh*t show.
Santa Is Coming!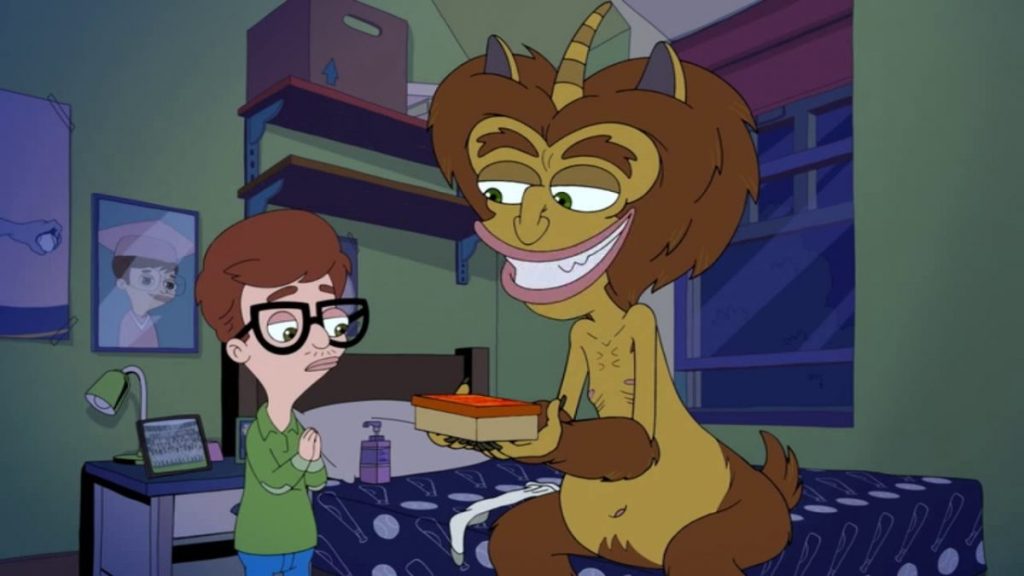 Just like the third season preceded by Valentine's Day special, the trailer also hints at a special episode. In the latter, Maury arrives with a delightful announcement. "Welcome to the very Big Mouth Christmas," Maury says "we're gonna have a couple laughs, sing a few songs, and we're gonna make a promise to you that no other Christmas Special can." As for the first time, the show is bringing Santa Claus in its Christmas Special episode.
Big Mouth Seas on 5: Premiere Date
Big Mouth Season 5 is edging closer to its premiere. During the Netflix TUDUM event, Big Mouth dropped the first poster hinting at this season's theme and official release date. It will air on Friday, November 5, only on Netflix. Further, the show features some characters of Human Resources so garb this opportunity to learn about its spinoff series. So, don't miss it.