The Handmaid's Tale Season 5 has started framing the world like June once imagined in her days in Gilead. Season 4 was a game-changer for everyone, whether it was about June's revenge, Serena Joy's unexpected pregnancy, and Aunt Lydia's struggle to follow Gilead's rules. But it seems something will never change no matter how hard June will try to bring those changes. And Esther Keyes is one such case. So will Esther die in the next season? Let's see!
Created by Bruce Miller, the series follows events right after the American Civil War that resulted in a decrease in the fertility rate. However, to control the situation, the Gilead government created social classes and enslaved fertile women to bear Commander's children. But June, along with her husband and daughter, tried to escape to Canada. But unfortunately, she was captured and turned into a handmaiden to Commander Fed.
The Handmaid's Tale Season 5 Theories: What To Expect Next?
Esther Keyes Might Die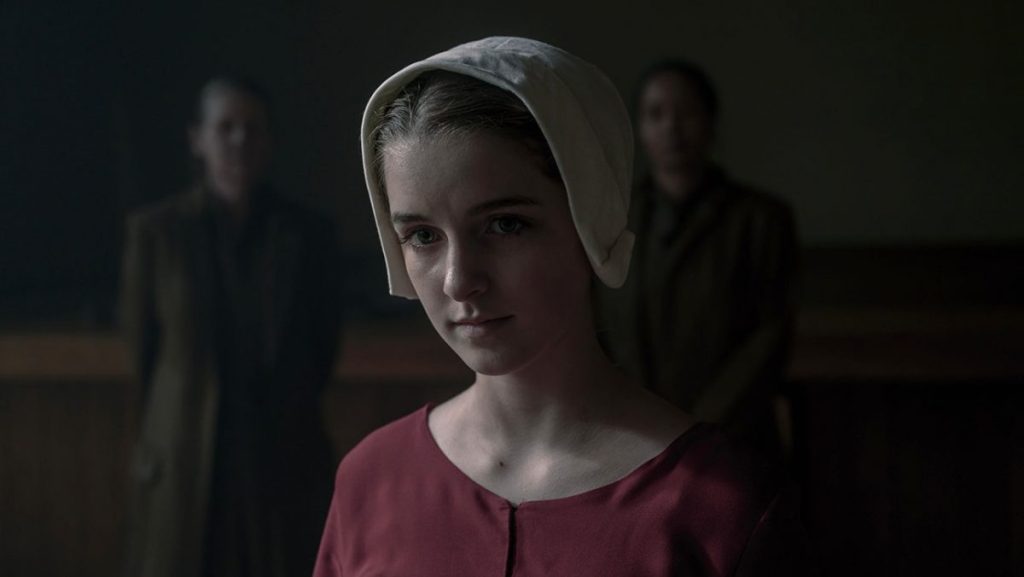 Handmaids met Esther in the fourth season, a teenager wife of an elderly Commander Keyes. However, when handmaids take wounded June to a Mayday safe house, run by Esther, she quickly provided them shelter. Further, she has been running a secret resistance group that can destroy the government from the inside. But Esther's deep involvement with the resistance group might create trouble in her way.
As after discovering her action, Esther was forced to become a handmaiden. But she is not that easy to torture. Many believe that Esther is the next June. She even poisoned her husband so she could continue working with the resistance group. Further, there's a buzz that she might take some action that could destroy the foundation of Gilead. However, if she fails in her attempts, then probably Gilead would hang her. So that she could turn out as an example for other handmaids for being rebellious.
Serena Joy Will Take Her Revenge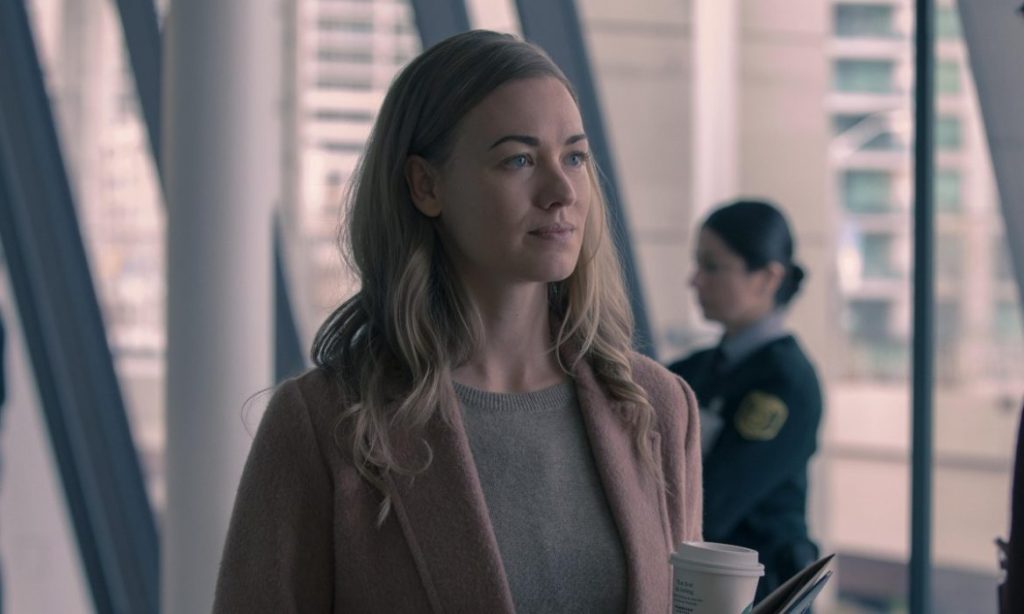 Fred's death could play a significant role in turning Serena against June. Well, she has been in an abusive relationship with Fred for years. So looking at this side of the coin, Fred's death might bring her freedom. As being a martyr, she can ask for immunity to punishment. But Fred has been manipulating her for years which might bring her nasty side to play. Well, like Fred, she doesn't like losing, especially from June. So she might come with a deadly plan to execute June in The Handmaid's Tale Season 5.
Will Gilead Forgive June?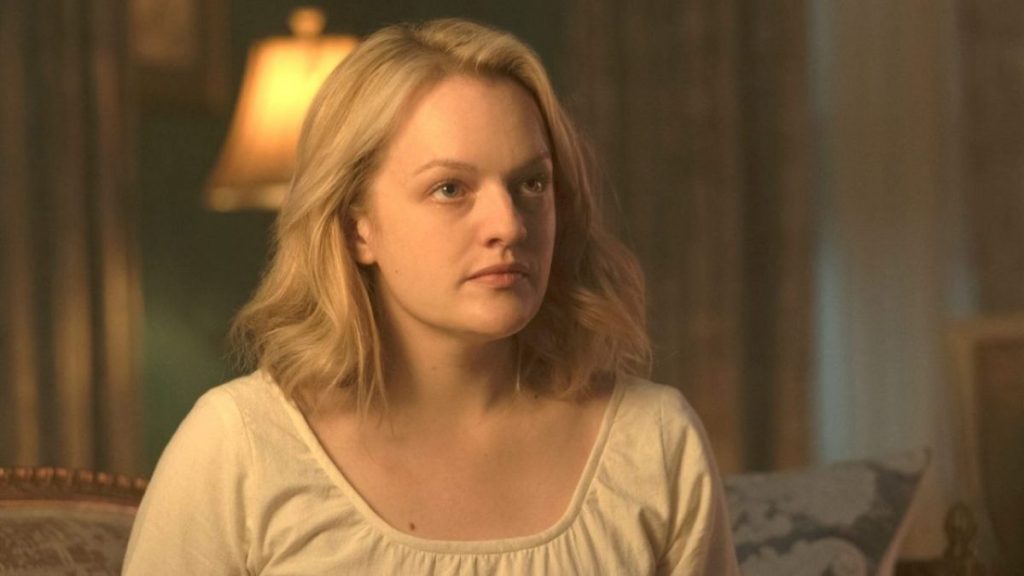 Gilead doesn't care about Fred and what he'd been through in the fourth season in prison. That turned out beneficial for June and her group, which is why Nick helped them to take Fred away from the Gilead ground. However, June had gone overboard with hanging his body on the wall. That might result in Gilead's country taking some action against her, as Gilead is all about control especially controlling women.
Commander Nick And Lawrence Will Face Backlash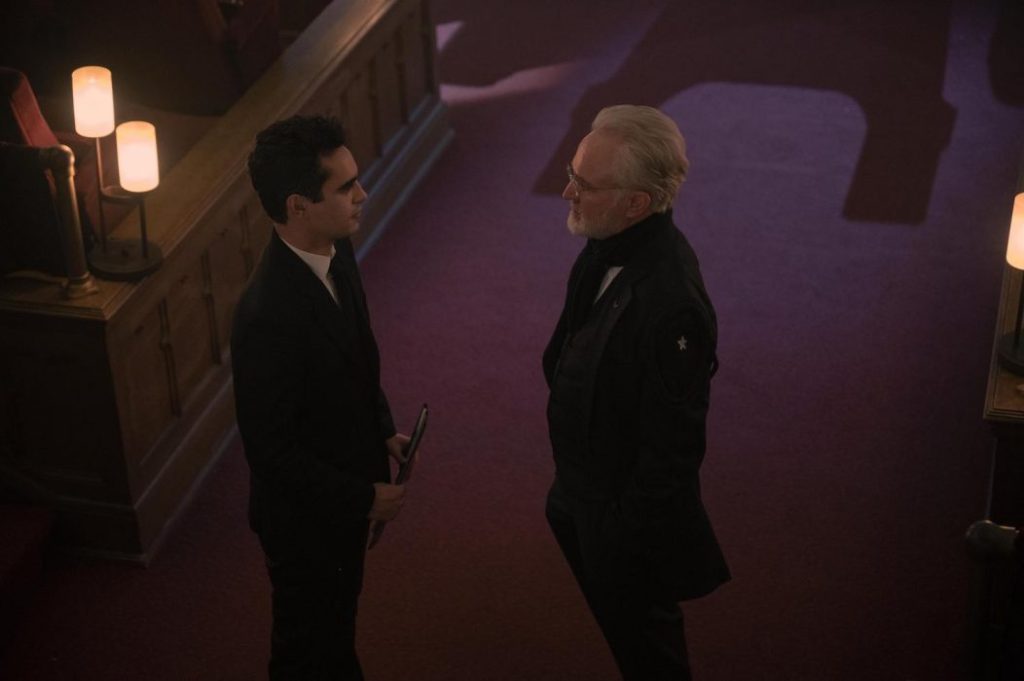 Well, both Nick and Lawrence stayed on June's side, and they even helped her from time to time. They never betrayed their country, but their heart wasn't in their country's interest too. As we saw, Lawrence tried to contact June. But Aunt Lydia is fully aware of his action, and now she's willing to use it against him. So, if Lydia plays her card well, then chances are high that Lawrence will face the fallout in The Handmaid's Tale Season 5.
On the other hand, Nick is the powerful commander who runs the spy groups. So, he is fully aware of every nook and lane. Now, the Gilead government won't take much time to unearth how June and her crew took Fred outside the Gilead to execute him. It will perhaps create trouble for both of them. However, we all are aware of June's habit, so she probably will return to reach these two.
Aunt Lydia's Position Is In Threat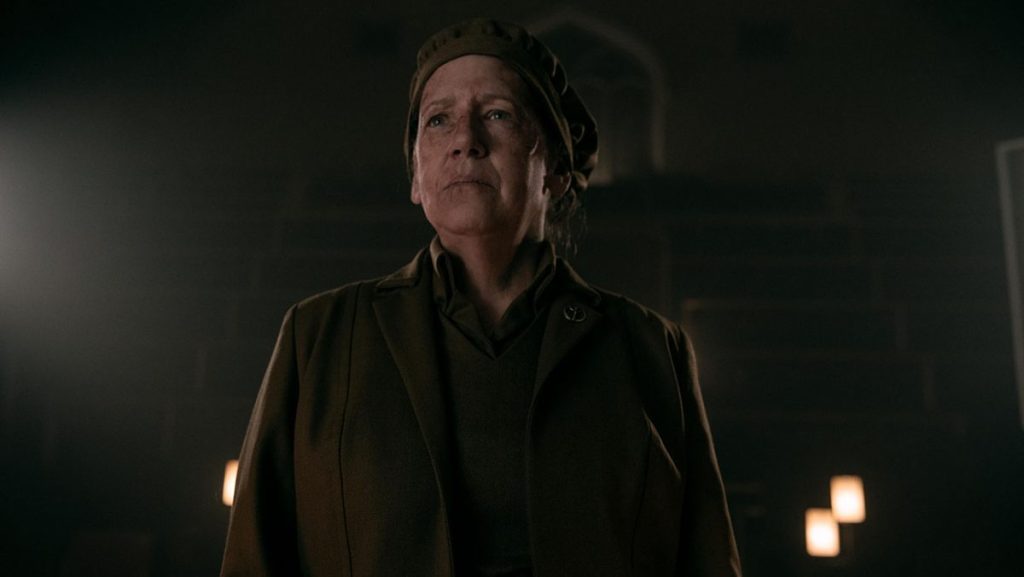 While Aunt Lydia remained a powerful woman throughout the series, Aunt Ruth proposed that Lydia needs to retire. So, Ruth can take over everything. Lydia needs to secure her position, and Fred's death would have unforeseen consequences on her too. Now, she can only rely on Lawrence, and if one goes down, so could be the other. Thus she needs to play the safe card, and leaking intel is more like digging her own grave. But there's a possibility that she might join hands with Esther to take down the government.