While Big Mouth's creators are expanding the universe with its forthcoming spinoff, Human Resources, it doesn't mean season 5 will be the end of this show. Indeed you guessed it right. Big Mouth Season 6 is on its way to return on Netflix. While fans are eagerly waiting to know how season 5 will play out, significantly when new monsters are affecting the kid's brain, there's a possibility that season 6 might take into a new world which we haven't seen in Big Mouth yet.
The coming-of-age animated sitcom follows a group of teenagers who deal with sudden changes. While struggling with puberty-related issues, they get help from their Hormone Monsters, who guide them in the weirdest way. Throughout the series, these teenagers interact with several different people and objects that further advise and help them in a strange manner to navigate their way through puberty.
Big Mouth Season 6: Is It Renewed Yet?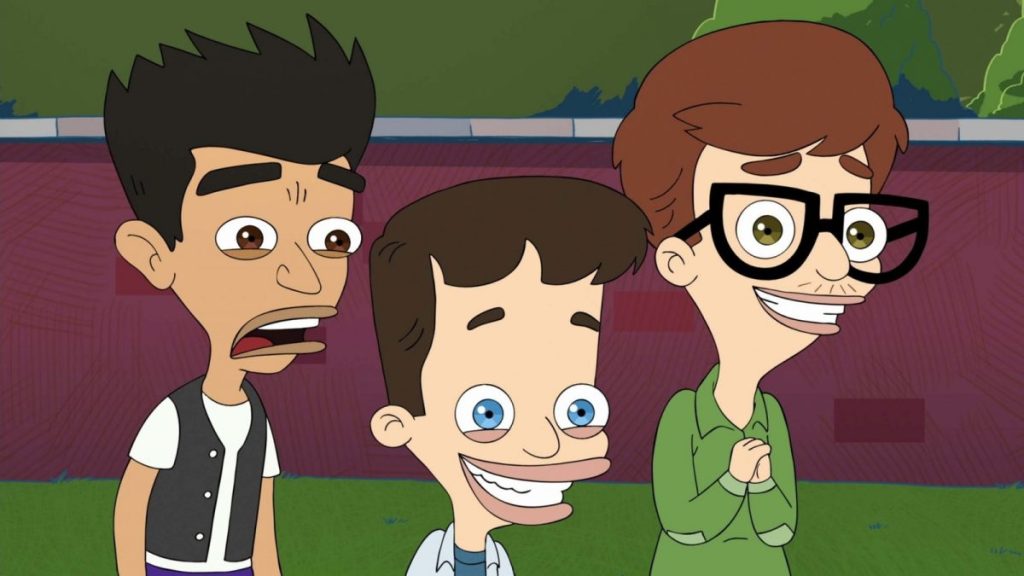 Of course, yes! Netflix renewed the animated adult series for the sixth season back in 2019. The announcement came as a part of a multi-year deal with the series creator Nick Kroll, Mark Levin, Andrew Goldberg, and Jenifer Flackett signed under Brutus Pink, their production company behind the show. As per the contract, Brutus Pink will create several other "adult, emotional, and funny" animated shows and films for the streaming giant in the upcoming years. Also, making Big Mouth the longest-running animated show yet on Netflix.
Co-Creator Ensures To Bring More Insane Jokes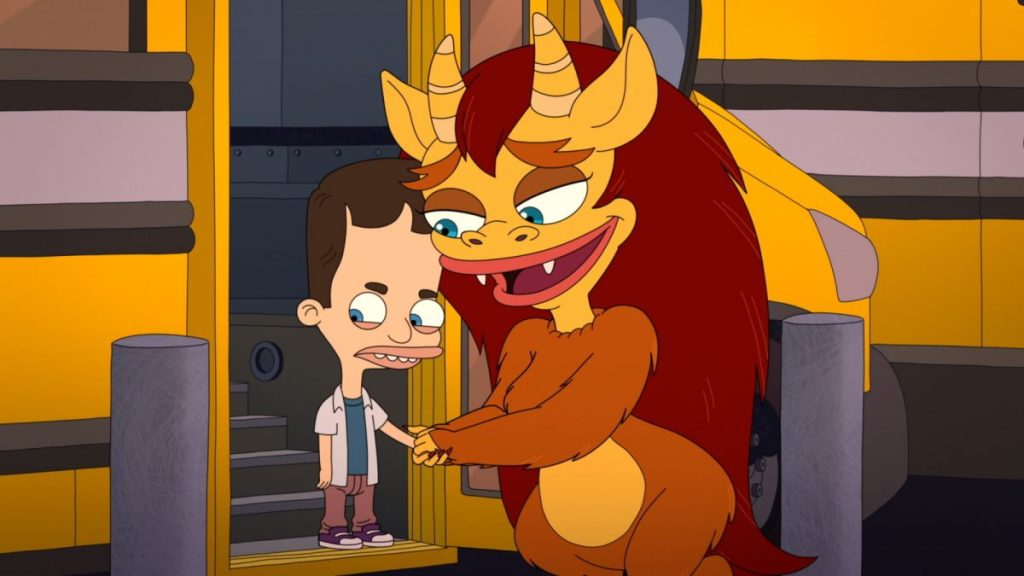 While speaking with Esquire back in 2020, the series co-creator Nick Kroll said that Big Mouth is about changes. He doesn't feel like revisiting the same joke they used in the prior season. Their characters learn new things and evolve every season. Thus, the series is all about evolution. Further, Nick said that the reason behind their immense success is they never try to play safe. Now they have found some of the craziest jokes, which they will use in the following season. They tend to explore the bigger emotional moments and insane hard jokes.
Big Mouth Season 6: Who Could Be In The Cast?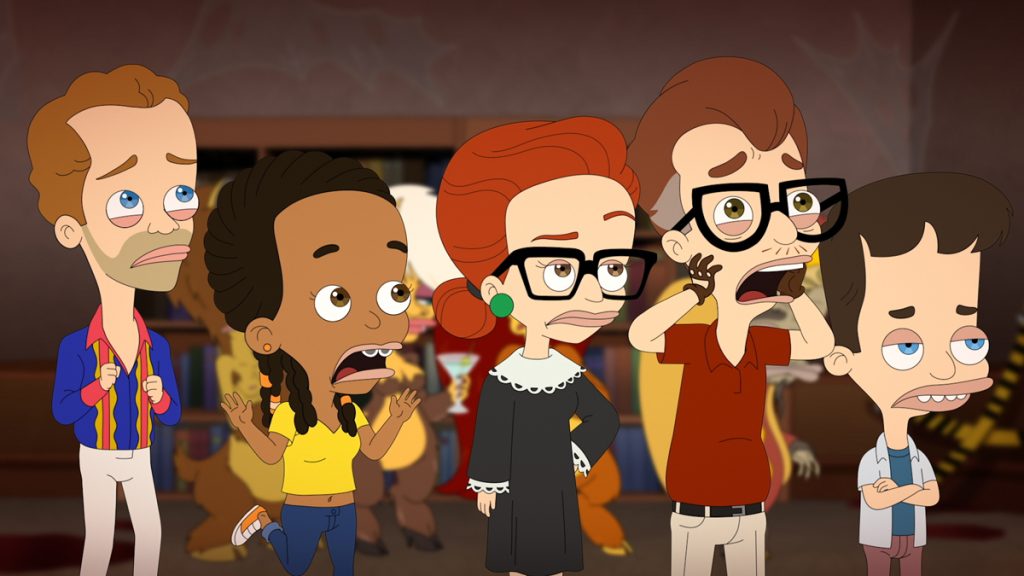 Although Netflix hasn't confirmed the cast of the sixth season yet, we expect the main cast to return for the next run. These include Nick Kroll as Nick Birch, John Mulaney as Andrew Glouberman, and Maya Rudolph as Connie the Hormone Monstress. Jessie Klein as Jessi Glazer, Fred Armisen as Nick's father Elliot Birch, and Jason Mantzoukas as Jay Bilzerian will also join. In addition, Ayo Edebiri as Missy Foreman-Greenwald, Jordan Peele as Ghost of Duke Ellington, and Andrew Rannells as Matthew MacDell will join.
Further, various characters of the previous season could reappear in the sixth run. Fans can even expect a handful of guest stars and celebrity cameos in the upcoming season. Now that season 5 will feature some characters of its spinoff, Human Resources, we can expect the same will happen in season 6. Thus, Keke Plamer, Brandon Kyle Goodman, Pamela Adlon, and Randall Park could return for season 6.
Big Mouth Season 6: Release Date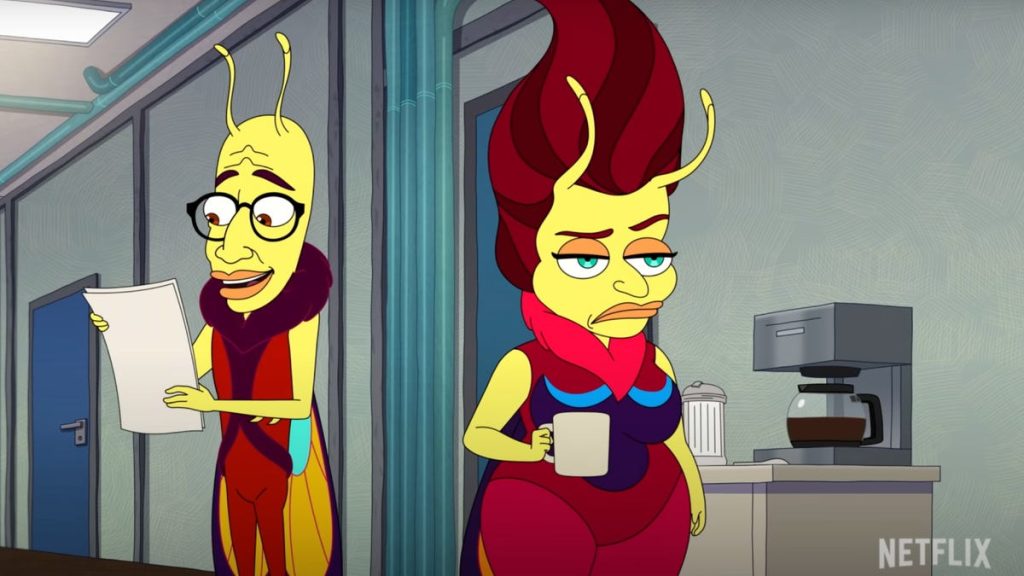 Currently, the creators haven't revealed whether or not the sixth season has undergone production yet. Further, Netflix is yet to announce the premiere date of Big Mouth Season 6. However, deeming the current release date timeframe, we expect season 6 to likely air by the end of 2022. Meanwhile, fans can enjoy Big Mouth Season 5 on Netflix. As it hit the streaming giant on November 5, 2021.