When Doctor Strange said in Spider-Man: No Way Home, "Be careful what you wish for (Peter) Parker," we really felt that as it seems, there's no way left for Spider-Man to revamp his life. However, the solution Parker finds out will bring a familiar adversary back to the game while creating more chaos in his life. But is the solution worth it? How can Doctor Strange fix everything while making a multiverse mess just for a simple silly thing? Well, let's see how everything will work out now.
Based on Marvel Comics character, Spider-Man: No Way Home is the third movie of the Spider-Man Home series. The story follows a teenage boy who met Iron Man in Civil War. Since then, he was working with him and later turned into an Avenger in Avenger: Infinity War. However, Parker's struggle didn't vanish yet as the second movie focused more on his remorse side, Mysterio took advantage of it and later revealed his identity.
Spider-Man: No Way Home: New Poster Reveales Parker's Nemesis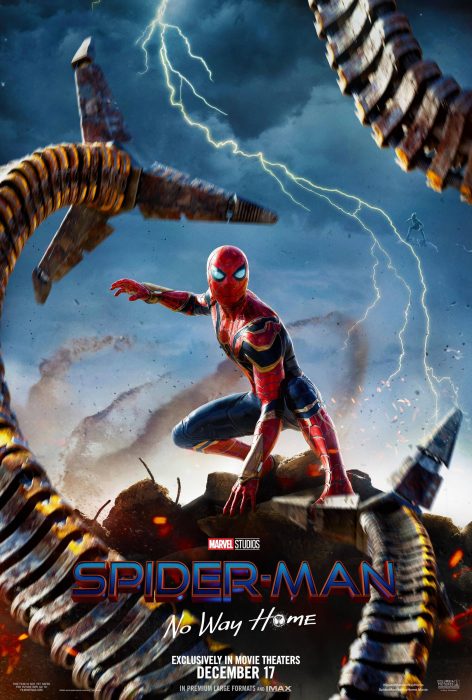 Recently, Marvel revealed the exclusive poster of Spider-Man: No Way Home. It seems Parker's wish might affect his and everyone around's future. Peter appears in new armor, perhaps designed by Iron Man (Robert Downey Jr.) and magically upgraded by Doctor Strange (Benedict Cumberbatch). But, it might not be enough for Parker to tackle two familiar nemeses of his variants- Doctor Octopus (from Spider-Man 2) and Electro (from The Amazing Spider-Man 2).
Further, we can't ignore that Doctor Strange spell is irreversible. Now, how Strange and Parker sort everything will be thrilling to see. However, Tom Holland, who plays Spider-Man, called it the most fantastic standalone superhero movie ever. Well, he's trying to keep things to him, especially the return of his variants from the different universes (Andrew Garfield and Tobey Maguire).
But, the poster itself hints at the return of the most infamous villains. That probably results in the formation of allies of Spider-Man and his variants. Moreover, if fans closely look into the poster, they can also catch Green Goblin far at the back in the sky. Therefore, no doubt, it is going to be a hell of a ride, not just for our Spidey, but for the fans as well.
Spider-Man: No Way Home: Trailer Hints At The Collapse Of The World
The sequel will continue from where the Spider-Man: Far From Home left off. Mysterio revealed Spider-Man's identity. And now it's affecting him and the people around him. However, to stop this menace, he will ask Doctor Strange's help. However, Wong warned them not to use the forgetting spell. But still, Doctor Strange will use the dangerous spell with an ominous warning that will result in the collapse of their world. Now, they will have to fix it before things get out of their hand, while fighting the foes from the other universe.
Who Will Be In The Cast?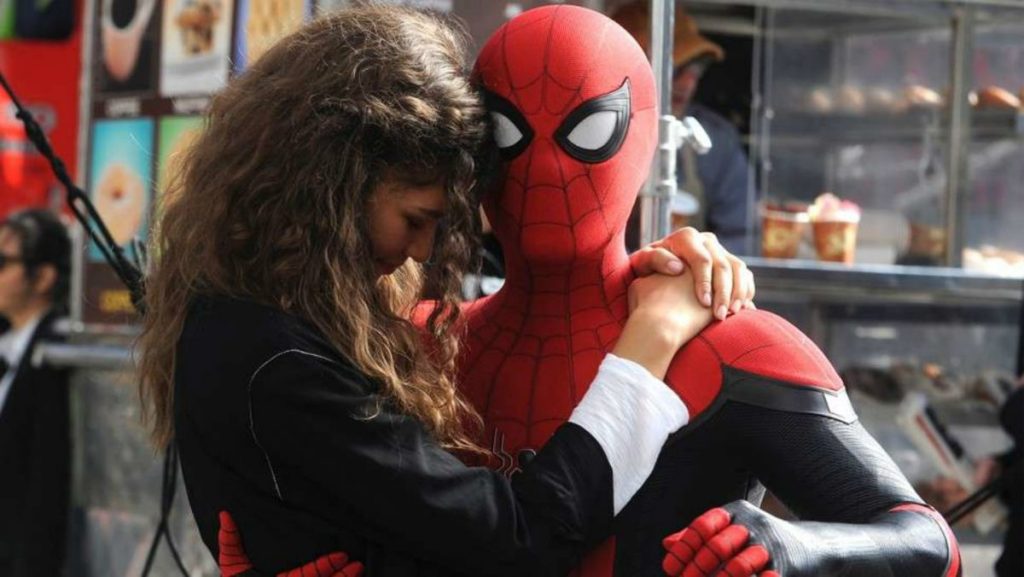 No doubt, Tom Holland will return as Peter Parker aka Spider-Man, along with Zendaya as MJ and Benedict Cumberbatch as Doctor Strange. Marisa Tomei as Aunt May Parker, Jacob Batalon as Ned Leeds, and Jon Favreau as Harold "Happy" Hogan will also return. J.B. Smoove as Julius Dell and Benedict Wong as Wong will return as well. Besides them, the infamous villains' Otto Octavius/ Doctor Octopus (Alfred Molina) and Max Dillon/Electro (Jamie Foxx) will also join the sequel film.
Spider-Man: No Way Home: Release Date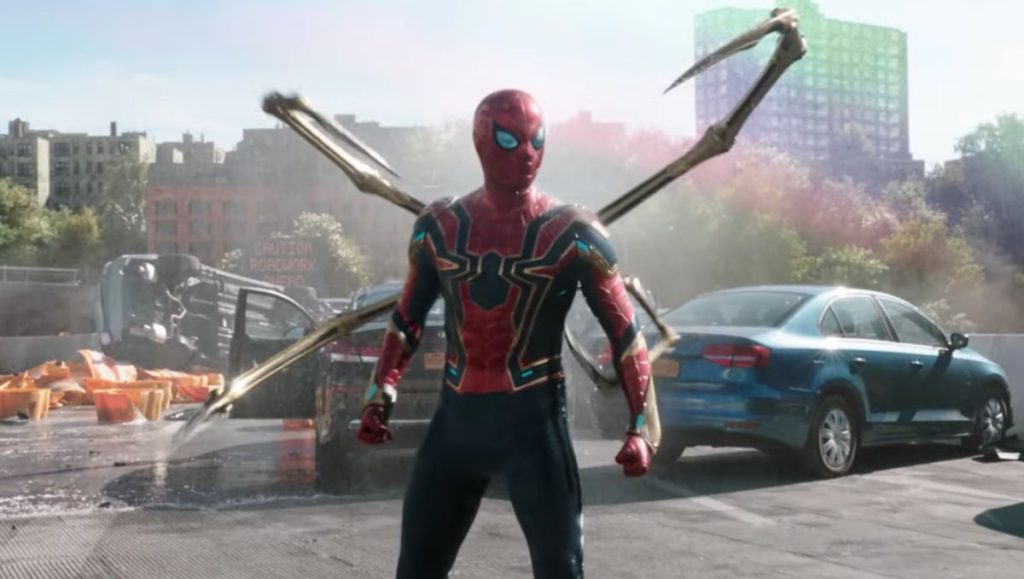 The latest poster confirmed that no time is left to explore the multiverse madness which Doctor Strange and Peter created despite Wong's warning. Spider-Man: No Way Home will drop into theaters on December 17. So be ready to get lost in the magical illusion world of Parker.