Netflix announced Emily in Paris Season 2 in its global fandom event TUDUM. This seemed inevitable after the kind of response the first season received from fans and critics. Not just the announcement, the platform also shared a teaser clip for the second season. The clip gave a glimpse of Emily's journey in the second season. And what the future has in store for her. Let's find out-
Emily is Paris originally debuted on Paramount before moving to Netflix in 2020, where it became one of the most popular and binged shows. The comedy-drama revolves around a native Chicago girl named Emily. She is in her twenties, working her dream job as a marketing executive in Paris.
Since the first season of the series premiered in October, the fans have been waiting for the next season. Fans want to dive into Emily's story in the upcoming season as she navigates through work and romance in the city of Love. So, Here's everything you need to know before Season 2 releases.
Emily in Paris Season 2: Colorful Trailer 
Netflix shared the official trailer for Emily in Paris Season 2 on September 25, 2021. And the trailer is a visual treat. It is colorful and joyous, promising a fantastic journey ahead for the titular character.
"This holiday season just become trés chic," Netflix says, and we can see from the trailer that they mean it. Emily seems to have a great time in Saint-Tropez, France. A short glimpse at the lavish resorts, luxuriant events, and breathtaking locations suggests that Emily's upcoming second season will be a complete blast in Paris.
What To Expect From Upcoming Season?
The first season of the show explored Emily's journey in Paris
. It focused on her efforts to blend in the new city and the contrast between American and French cultures. As Emily moves ahead, she makes friends, and a romance sparks between her and Gabriel. Season one ended with Emily, Pierre, and Mathieu rejoicing in Gabriel's bistro. Meanwhile, Gabriel is having second thoughts about his decision to leave Paris and go to Normandy.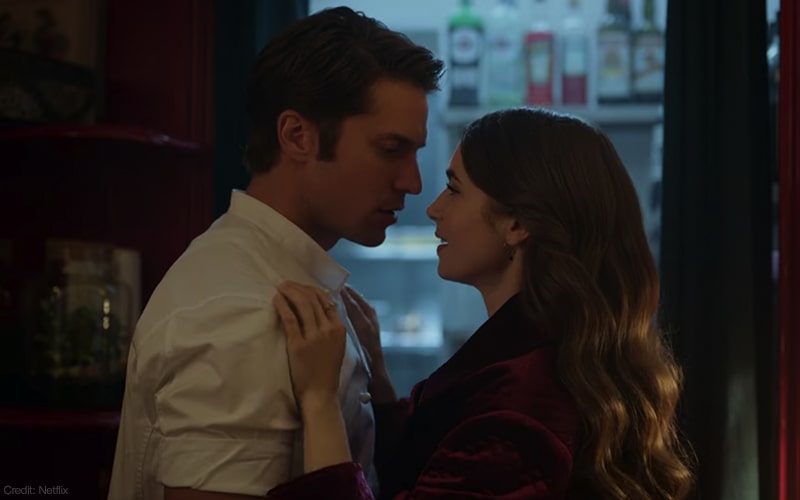 In addition, Emily will face a dilemma between her crush and her best friend. So, Emily in Paris Season 2 will likely explore a potential love triangle between Emily, Gabriel, and Camille. We will also get a deeper look into Emily's work-life. Although we don't know much about the second season, one thing we know is that it will be a rollercoaster ride from start to end.
Emily in Paris Season 2: Release Date
The anticipation and excitement among the fans are increasing by the day as the premiere date for Emily In Paris is coming closer. Lately, Netflix revealed the official release date for Emily In Paris Season 2 via a tweet. The second season of the series will hit the streaming plat form on December 22, 2021, just in time for Christmas Vacations. 
The second season will reportedly have ten episodes in total with a runtime of 30 minutes. The series wrapped the filming for season 2 in August 2021. Meanwhile, Netflix dropped the entire first season of the show on October 22, 2020. Similarly, we can expect that season two will also release all ten episodes at once.