Cobra Kai Season 4 latest images tease the infamous and ruthless villain, Terry Silvers, back in the game. The show continues The Karate Kid saga, where the young Daniel LaRusso trained as a martial artist. Despite his training, he dealt with bullies and foes, especially from his main foe, Johnny Lawrence.
But, in the third season finale, they decided to join hands against John Kreese's Cobra Kai. With the All Valley Tournament inching closer, their rivalry turned into friendship might help them tackle the new threat. Now, what will happen in Cobra Kai Season 4? Let us find out-
Cobra Kai Season 4: New Images Tease What Will Happen Next
Recently, the series has dropped several images of its new and returning characters on Twitter. Well, the third season wrapped up with Daniel and Johnny joining the forces. Also, the prior trailer teased they have started combining their dojo, Miyagi-Do, and Eagle Fang. As we can see in the new image, Johnny seems to try Daniel's famous "Crane Kick" during the training session. Meanwhile, the other photos hint at the return of their old foes.
At Cobra Kai, it seems Tory is getting supremacy over Robby. The other images focused on some familiar faces, such as Hawk, Samantha, Miguel, and Amanda. It also shows a father and son moment between Johnny and his son, Anthony. Finally, it also gives a peek at Dallas Young's new role in the show. While most of Johnny's students have joined him, some still decided to stay in Cobra Kai. Now, how things will unfold will be interesting to see.
Cobra Kai Season 4: Who Will Be In The Cast?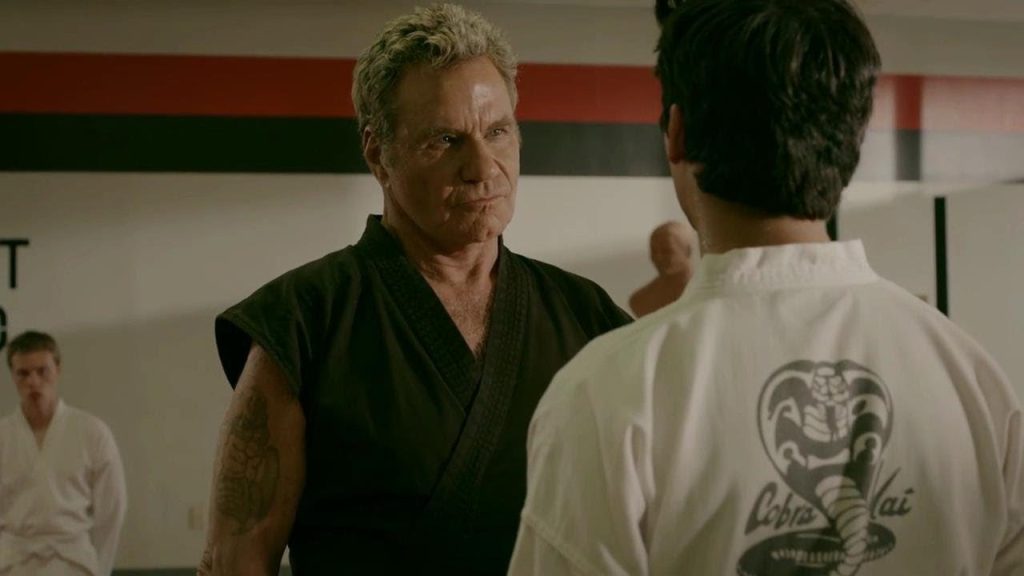 Undoubtedly, Ralph Macchio as Daniel LaRusso and William Zabka as Johnny Lawrence will return as the famous masters. Along with them, Courtney Henggeler as Amanda LaRusso and Mary Mouser as Samantha LaRusso will also join. Xolo Maridueña as Miguel Diaz will join Tanner Buchanan as Robby Keene and Gianni DeCenzo as Demetri. Jacob Bertrand as Hawk and Vanessa Rubio as Carmen Diaz will join as well.
Besides them, Martin Kove as John Kreese and Peyton List as Tory Nichols will join as well. Additionally, the new cast Dallas Dupree Young as Kenny will join Oona O'Brien as Devon. Further, the old foe Terry Silver (Thomas Ian Griffith) will also join the show.
Cobra Kai Season 4: Release Date Is Out!
Lately, the streamer has released the trailer of the fourth season, which hints at its release date. Season 4 will air on December 31. It will consist of ten episodes which would focus on the reunion of the old foes and the All Valley Tournament. All the ten episodes will drop altogether on Netflix with a runtime of around 22-40 minutes long.
Will There Be Some More Seasons?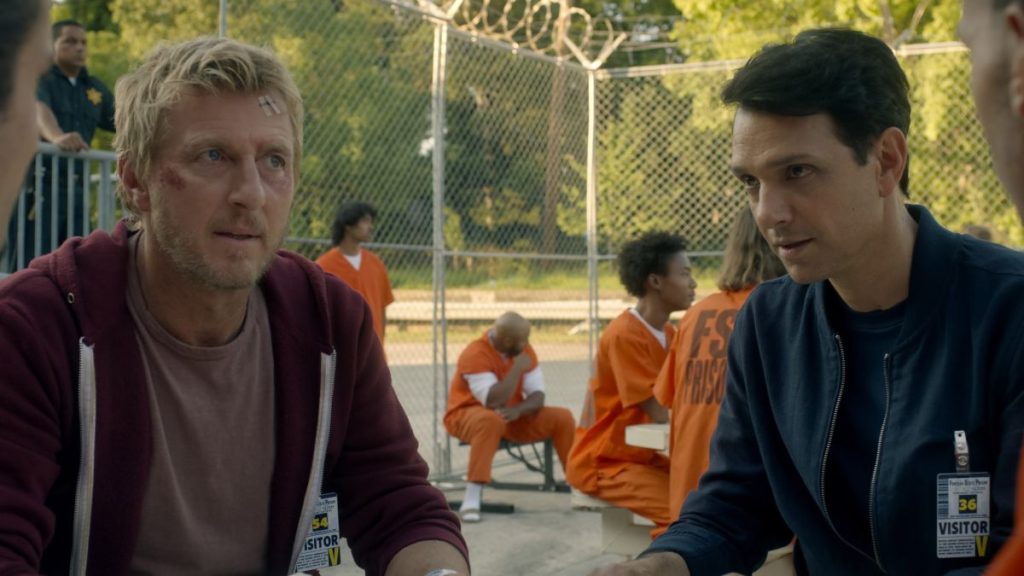 Fortunately, yes! Netflix has already ordered a new batch of ten episodes for Cobra Kai Season 5 ahead of its fourth season. The show's success has been tremendous as the third season topped the Netflix chart within a week. As per the reports, the showrunner has been on talk with the streaming giant to return with multiple spinoffs of Cobra Kai which are already in the planning stage. And, there will be more seasons to come as per the showrunner.