HBO Max has finally dropped the first official trailer of Euphoria Season 2, which features Emmy-winning Zendaya's Rue enjoying her time alone at home. If you recall, the first season saw the separation between Rue and Hunter Schafer's Jules Vaughn in the closing moment. That further affected Rue's healing process. However, now it seems things will escalate a little further when the teens cross the line. Can these teens deal with the looming threat? Well, let's see!
Created by Sam Levinson, the series follows a group of teens who struggle to keep their life afloat. Throughout the series, these high school kids struggle to navigate their lives while dealing with teenagers' drugs, friendship, love, and sex. Shortly after the first season landed on the streamer, it gained massive success. Even the series has been the most-watched show of 2020. Not just that, the series starring Zendaya also won several Primetime Emmy awards for its excellent narration and portrayal.
Trailer Hints At New Threat In Rue's Life
The streamer recently dropped the first official trailer of the second season that tease that sophomore will be more dramatic, thrilling, and full of conspiracy. It opens up with Rue lip-syncing and dancing on the famous Frank Sinatra's Call Me Irresponsible. Next, the roughly minute-long clip shows Rue tripping as she cavorts with a pillow around her home. However, within a second, the scene shifts to Rue and her classmates doing some wrong deeds. Well, it raises fans' concern as to where these teens' future will take them.
As we can see in the trailer, the teens engage in activities that capture the viewers' minds in the first season. It focuses on Fezco indulging in a fight while Zendaya narrates that everything seems beautiful and sorted when you're younger. However, as you grow up, everything collapses. Shortly someone pulls Rue that later shifts to fully armed cops entering some vicinity. Though the cryptic clip didn't give many details about the next run yet, we can bet that Euphoria Season 2 will be more challenging for these teens than ever.
Rue And Jules' Special Episode Will Bridge Over The Gap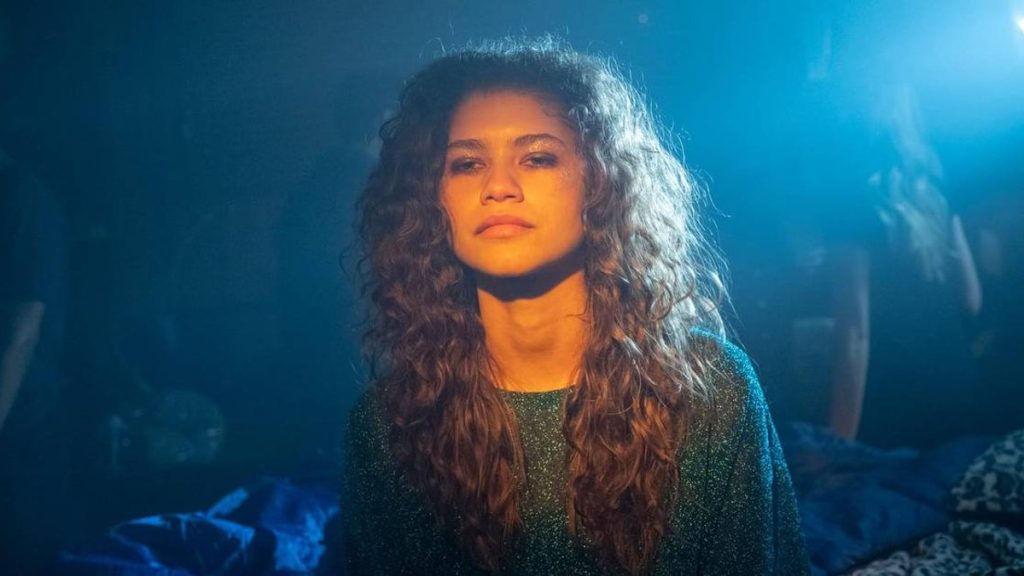 Well, every television show and movie faced several setbacks due to the ongoing pandemic, including Euphoria. However, to bridge the gap between the first and second seasons, the creator dropped two special episodes that focused on Rue and her love interest in Jules' life. Rue's special episode titled "Trouble Don't Last Always" and Jules' "F*ck Anyone Who's Not A Sea Blob" focused on their individual struggle. So now, the next run will pick up where Jules' special episode ended.
Euphoria Season 2: Has Production Concluded?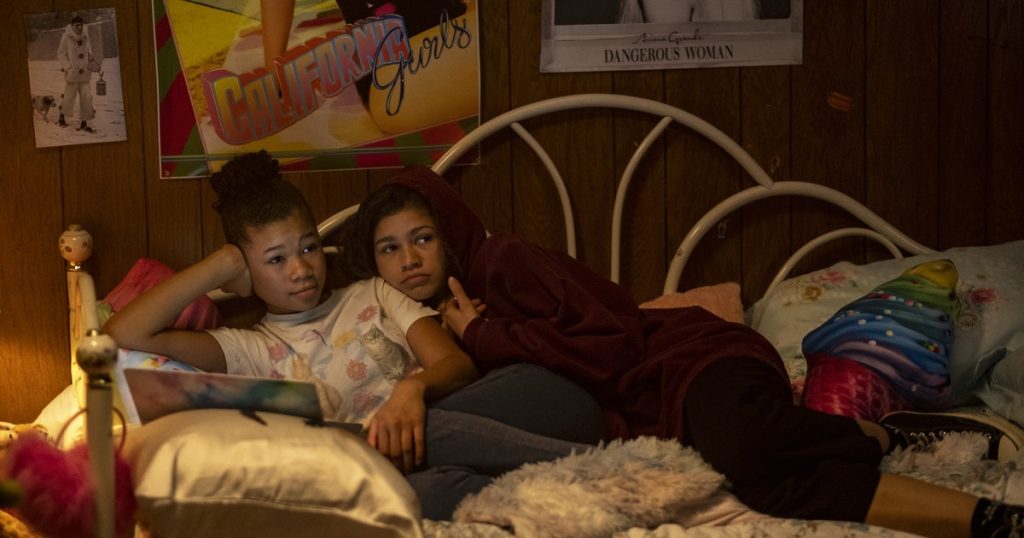 Just like other shows, the series also faced plenty of delays. While the first season aired back in 2019, the series still took a year and more to return on our screens. Shortly after the table read, the cast shared that can't wait to start filming. However, just a week before the production could begin, the filming halted in March 2020. But fortunately, the filming started this April, while the production started back in March 2021. However, as of now, it remains unclear whether the series production wrapped up. But as the official release date is confirmed so it seems the production might have concluded.
Who Could Be In The Cast?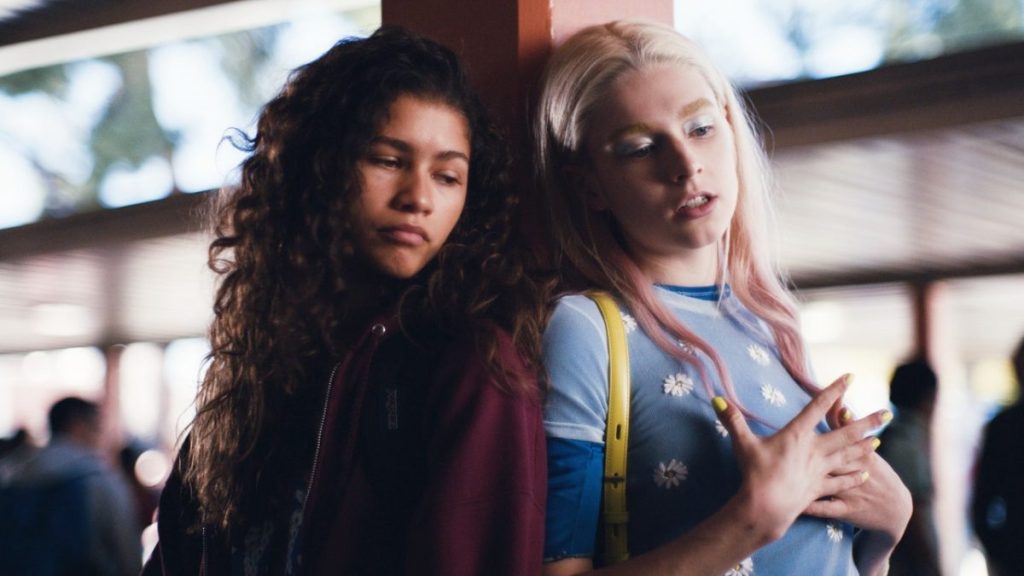 No doubt, Zendaya as Rue Bennett will return with her on-screen lover Hunter Schafer as Jules Vaughn. Along with them, Rue's friends will also return. These include Angus Cloud as Fezco, Jacob Elordi as Nate Jacobs, and Alexa Demie as Maddy Perez. Besides them, Barbie Ferreira as Kat Hernandez will return with Nika King as Leslie Bennett. Storm Reid as Gia Bennett will also return with Algee Smith as McKay and Colman Domingo as Ali. Sydney Sweeney as Cassie Howard, Maude Apatow as Lexi Howard, and Eric Dane as Cal Jacobs will also return.
Euphoria Season 2: Release Date Confirmed!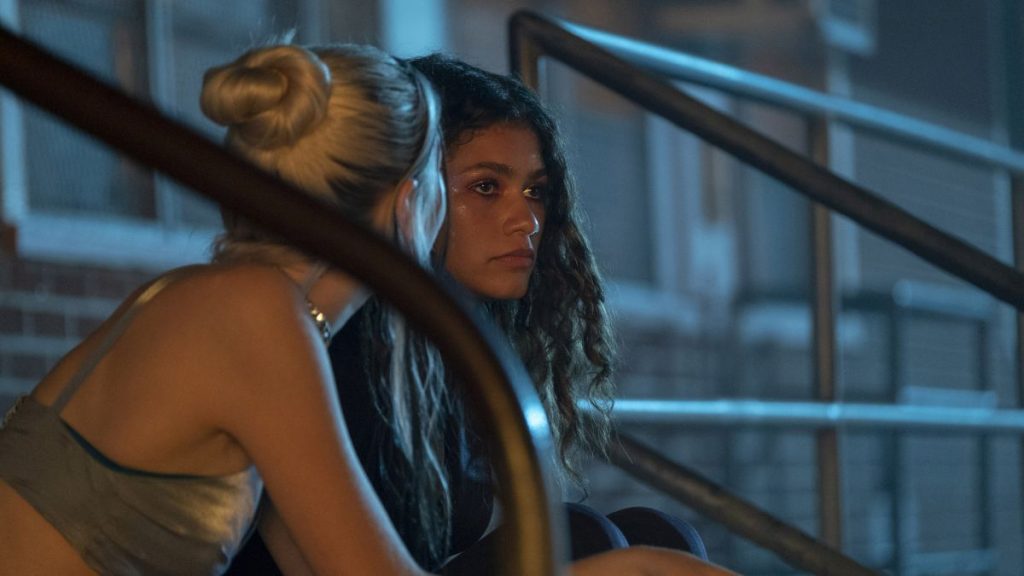 Just a few hours before HBO Max dropped the official trailer of the second run. That also teases that the second run is set to air after two years of waiting next year. Euphoria Season 2 will air on Sunday, January 9, 2022, only on HBO Max. So don't miss it and if you didn't subscribe to HBO Max yet, then do it as soon as possible.